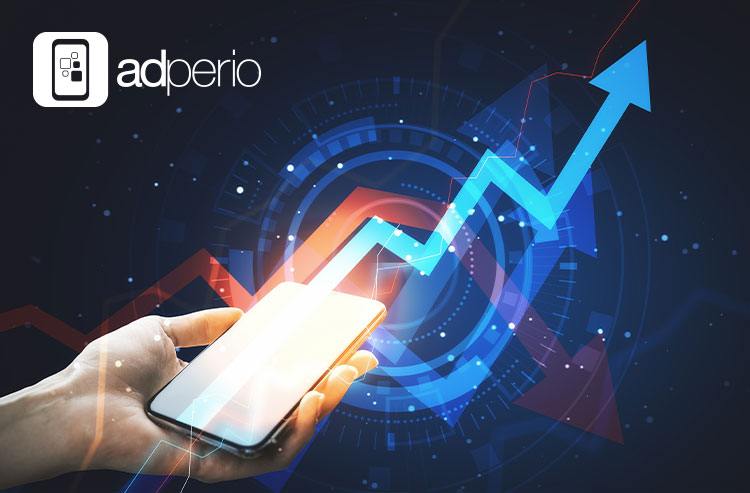 As of 2019, the average smartphone-owning US adult spent 3 hours per day on their phone. How much of that time was spent in apps? A staggering 90 percent! If we move to look at advertising dollars, the numbers are even more astounding – with a projected global mobile ad spend of $165.7 billion for 2019. But despite the staggering mobile growth and colossal ad spend, on the flip side many professionals feel the mobile marketing results they get out of their efforts are ineffective or neutral.
The solution? Mobile performance marketing. Unlike many other traditional forms of marketing, performance marketing is a more reliable way for professionals to track awareness and conversions for their mobile customer acquisition campaigns. That's because the entire user funnel is trackable, and the payment structure between marketer and vendor is around real, trackable consumer actions.
But just because mobile performance marketing is a good solution doesn't mean it's also easy. To get the most out of your mobile monetization campaigns, these best practices are crucial.
Ensure Your App is Useful and User-Friendly
This tip hits on two majors points – is your app providing something of value to the consumer, and does it flow with the way the consumer uses mobile?  
Just because you have a successful existing brand doesn't mean an app you create will be successful. Ask yourself, would an app fill a need that is not currently being met? If your app wouldn't provide anything in addition to your mobile website, or there wouldn't be more than one or two things for a user to do in the app, it probably isn't wise to move forward. If you already have an app, have you researched your target consumer's behavior and are you meeting their needs?
It's also important to ensure that your app is free of glitches that could impact usability, otherwise valuable users will quickly drop out of your funnel. Losing users to a glitch will negatively affect your data reporting, ROI, and other factors like app store rating that will hurt your organic growth.
Set Appropriate KPIs
There are numerous ways to measure the success of your mobile performance marketing campaigns – but it's important to have an idea of exactly what success looks like for your particular app. Is it the number of new users? Cost per acquisition? User retention rate? Number of in-app purchases? The list of possible KPIs is endless. If you don't know where to start, an experienced mobile monetization partner can help determine those goals. In the beginning, work with them to set up test campaigns to help establish those initial KPIs. This way, you can compare copy, creatives, and other ad tactics against each other before launching your full-scale mobile performance marketing campaign. 
Work with a Transparent Mobile Partner
As alluded to above, a good mobile marketing partner can be incredibly beneficial to your performance marketing efforts. And with the industry moving towards a trend of increased analytics and regulation, transparency is one of the top traits to look for when choosing your mobile partner. Trust and open communication more often than not lead to successful campaigns. The more data a mobile partner can provide about the performance, or under-performance, of your campaigns, the better your future marketing efforts can be optimized.
It's important to remember for maximum results, transparency is a two-way street. The more information you share upfront with your mobile partner, the better they can manage and optimize your campaigns with your core values and goals in mind – leaving you to focus on your high-level marketing strategies.
Don't Ignore Your Data
We're in the age of powerful data analytics, and quality mobile monetization partners are keeping up with the trend. Working with your performance marketing partner, you can compare results from different acquisition channels, analyze test campaign data, and establish customer lifetime value as your campaign grows over time.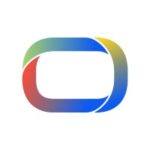 Data collection is one of the areas where performance marketing shines above more traditional marketing methods. Make sure to take every advantage of these valuable insights – the learnings can be applied across your marketing efforts. 
Timing Is Everything
In performance marketing, timing can make or break your campaign. It's crucial that you understand the seasonality, consumer psychology, and business cycle of your app as you develop your campaigns. 
For some mobile apps, there's a "prime" season, or seasons, where users are actively searching for a solution your app provides. Knowing these times are crucial if you want to maximize your results. If your prime season is Q4, start running test campaigns leading up in Q3. You could also look at kick-starting the season with a burst campaign to increase your visibility in the app stores by pushing a high volume of users in a short period of time to your app.  
Conversely, your app may be pertinent to consumers year-round. In this case, working with your mobile performance marketing partner to create evergreen campaigns that appeal to your target audience year-round could be highly advantageous.
Boost Your Mobile Performance Marketing
Mobile performance marketing has become an essential tool for many an app marketer – but it's evolving at a lightning-fast pace. Working with an experienced mobile monetization partner can help you keep up with trends and execute the right performance marketing moves. With over two decades of industry experience, robust compliance procedures, and world-class representatives, Adperio helps mobile marketers not just navigate, but succeed in mobile performance marketing. 
Are you ready to ramp up your mobile performance marketing campaigns?. Contact Adperio to find out how we propel your mobile growth.