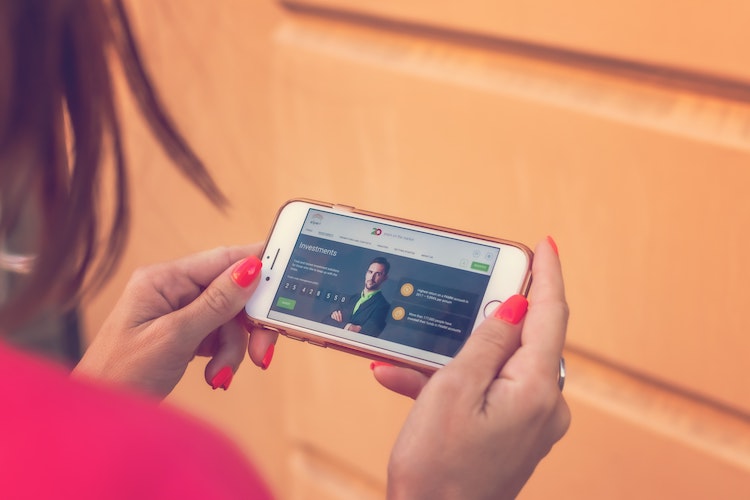 You can have the best business idea in the world, but without marketing, it may never succeed. As a leading mobile advertising agency, we've seen the mobile marketing strategies of some of the world's biggest companies – along with the most exciting and successful startups.
It may be surprising to learn that the majority of the companies we've worked with share common methodologies and approaches when building mobile marketing campaigns. What's more, mobile marketing success can be achieved with a budget only a fraction of what you thought you may need.
We talk about mobile marketing here specifically, not just because we're a mobile advertising agency, but because this really is the future of marketing. To reach your business goals, a strong mobile marketing campaign is critical.
What follows are six simple steps you need in order to build your mobile marketing campaign on a budget.
Research
This step may seem obvious, but unfortunately, it's the one that most often gets forgotten. In the rush to market, many companies forgo the research stage and jump straight into the rest of the process. 
Research encompasses a whole range of activities that include:
Your audience and target market
Market trends
Technology options
Various platforms
Competitors
The mobile marketing space in general
The decision to skip the research stage and dive straight in is especially prevalent with companies who have recently received a round of funding. They burn thousands of dollars in ill-advised mobile marketing campaigns when just having the right partner could have ensured more success and less spending.
Part of the research phase is also about finding the right partners. A good partner is someone who is an expert in their field and can guide you to success without you having to make costly mistakes. For example, when it comes to mobile marketing, the right partner would be a mobile advertising agency with loads of experience. 
This partner will assist in starting the research phase and should ensure that your mobile marketing campaign is set up for success.
When researching a partner, take a look at things like clients they've worked with, awards they've received, and look out for actual numbers. Clearly, "we're the greatest" is less powerful than "we helped Brand X increase conversions by 300%".
Key action item: Construct a spreadsheet or slide deck (Google Slides has some great templates) with headings for all of your research topics, such as "Competitors" and "Target Audience". Then, use tools such as AppAnnie or Mobile Action (the free versions offer basic functionality), and search for your app in the App Store (remember to use a VPN if you're targeting specific geo) to complete your document.
Strategize
Just when you thought it was time to dive into your mobile marketing campaign, it turns out there's more planning to do. After the initial research phase, comes the strategizing phase.
Be assured that actually completing each step will save you money and increase your effectiveness in the long run. Again, as a mobile advertising agency, we've seen companies make critical mistakes in the planning phases, which become extremely difficult to remedy later on.
Back to your strategy. Here, you want to really get to know your target audience, your offering, and how and why you're a perfect match for their needs and wants. 
A good strategy looks at:
Design efficiencies of your product or service
Pre-launch activities
Launch

 

Post-launch activities
Key Performance Indicators (KPIs)
Not only is the strategy phase crucial for mobile marketing success, but it offers many other benefits. It helps clearly define your value proposition and target audience, it assists in choosing the right mobile strategy to engage consumers, and it saves precious time by focusing on what matters.
This last point is key, especially among young entrepreneurs. There will be many distractions and a lot of noise. Investors, early customers, even family and friends, will all have their demands, insights, and advice. Very often, the different opinions will pull you in different directions and can distract you from your goals.
This is just one of the reasons why it's important to have a well-thought-out strategy as your guiding light.
Key action item: Follow the steps below to walk through your own mobile marketing campaign, and make notes for each step. As with the Research phase, put all of this information into a document to reference later.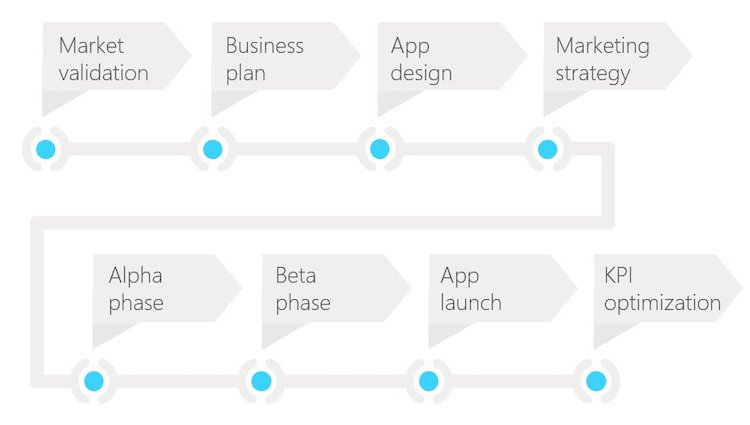 Choose your channels
Next, you'll want to choose the mobile channels that are best suited for your product and goals. 
While we recommend engaging a mobile advertising agency as a partner to guide you through the various and seemingly endless options, this is certainly something that you can look into either before engaging a mobile advertising agency, or together with your mobile advertising agency.
For example, if you're selling reading glasses, Snapchat probably isn't going to be your number one channel. For this, perhaps Facebook or Pinterest is more suited. Offering a B2b product? LinkedIn is likely to be a winner. 
We can't emphasize enough that it's not sufficient to just choose a channel and hit "play". Each channel needs to be researched and understood, including what typically works and what does not. One of the best and least expensive ways to learn is from others' mistakes!
Read up on case studies, and see what similar companies are doing. Often, the channels themselves provide tips and tricks that can guide you in the right direction. After all, they want you to succeed with them as this will result in even more advertising dollars for them.
You don't want to run with the same campaign creatives across all channels. A long post full of text isn't going to cut it on Instagram, for example. It's often said that "the medium is the message". While that's true (to a point), make sure the message fits the medium too.
Key action item: Choose 3 key channels to focus on that will resonate most with your brand. Expand your research into the types of posts and ads that work best on these channels, as well as other metrics such as optimal post lengths, when to post, and types of posts that get the most traction.
Test
Test, test, and test again. Your mobile marketing spend should look like the graph of a child learning to walk – slowly increasing.
There are bound to be learnings and unexpected occurrences while you're starting out. Only increase budgets when you're sure something is working. That should be the cadence of your mobile marketing efforts: test, optimize, test, optimize. Don't race ahead, no matter how tempting it may be!
How you test is also important. A/B tests are probably the best way to see if your changes are having a positive or negative effect. In a good A/B test, you want to keep everything constant (A) and then make only one change (B). The difference in end results is the effect of that change, assuming no major outside factors interfered and your sample size is big enough. If this seems a bit complicated right now, speak to your mobile advertising agency for further guidance.
Testing can provide incredible learnings, not just for your marketing team but across your whole organization. You can see what users or customers respond to, what's important to them, and what moves them. This can be fed back into the product design process to create incredible overall results.
Key action item: Write down 5 key elements you want to test, and stick to them. In addition to your tests, gather benchmarks that you will be measuring against, and goals that you want to achieve. Stay disciplined in testing, optimizing, and testing again.
Be Creative
Today, standing out in a world saturated with ads is no easy feat. Bigger, more established companies can afford to simply outspend the competition. Smaller brands don't have that luxury.
We've found that for a mobile advertising agency, creativity is a secret weapon. The right creative approach can make you stand out head and shoulders above the rest. This is true for any product, in any industry.
Seth Godin famously speaks about the "Purple Cow". Imagine you're driving down the highway, seeing cows. Nothing interesting, just lots of cows. Suddenly, you see a purple cow. Now that's remarkable! It's different, it stands out, it's memorable. You need to be the purple cow of your product or industry.
For a mobile marketing agency, a great place to implement a creative strategy is in App Stores. Here, videos, logos, screenshots and more can all be made to look incredible and cause users to stop, take note, and take action.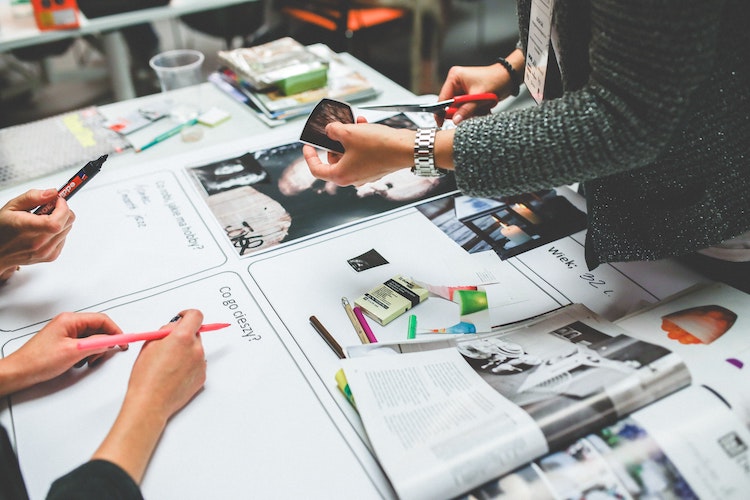 Whatever your industry, creativity should be used wherever possible. In your messaging, your creative assets, your ads – creativity should infuse everything you do.
Not only does this say something about your company – that it's professional, trustworthy, and so on – but that it has very real effects on bottom-line numbers.
Key action item: Get inspired! Look at design sites, case studies and the App Store to discover what stands out, what works, and where your mobile marketing campaign can have the edge.
Optimize
The final step when it comes to running a successful mobile marketing campaign on a budget is optimization. 
When people think of a mobile marketing campaign, all too often they think of setting something up and watching it run. Once the campaign is finished running its course, they'll look at the numbers and decide if it was a success or not.
Trust us, as a mobile advertising agency that has tons of experience with mobile marketing campaigns, this is the wrong way to go about running a campaign, especially if you want to do so on a budget.
A great mobile marketing campaign – one that is successful both in terms of results and cost per result – is one that is constantly being optimized. 
In mobile marketing, the smallest change can have a massive effect. Just changing the color of a button, or the text of a call to action can result in huge gains. What we said about testing is important – test and optimize carefully – but the real magic in mobile marketing campaigns comes with constant monitoring and optimization.
Key action item: Schedule regular check-in sessions with your technical and marketing teams to keep everyone updated on campaign progress. Refer to goals and benchmarks, and immediately flag areas where performance can be improved. Effective, immediate multi-disciplinary action can then be taken to reach your goals quicker, while staying within budget.
Mobile Marketing Success On A Budget
Building your mobile marketing campaign on a budget is possible. As a mobile advertising agency, we've done it and seen incredible results. 
It requires careful planning, creativity, testing, and optimization. With these ingredients in place, mobile marketing success is sure to follow. Now get out there and achieve that success you deserve!