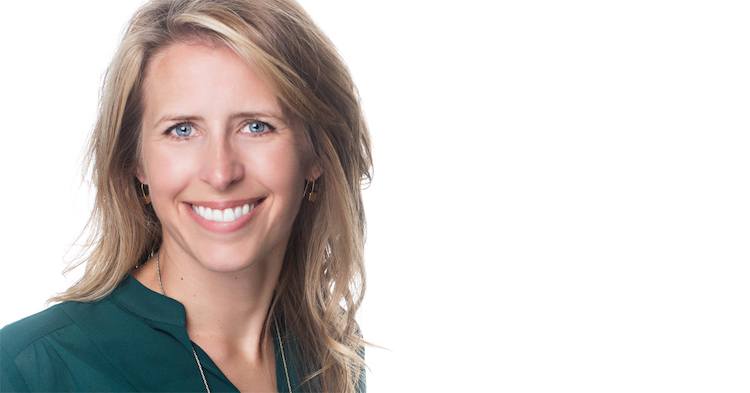 Tell us a bit about your role in managing Adperio.
There isn't a team within Adperio that I don't interact with. I've been with the company for 17 years and I find value in working and speaking with every member of the Adperio team, as each brings unique talent and perspective to our business. Adperio is filled with creative thinkers and dedicated individuals – they truly do everything possible for their clients and each other.
What are the top three best practices that advertisers should follow for measuring and understanding the customer journey?
My first two thoughts deal with pure acquisition advertising, which is where Adperio plays the most direct role. The last is post-acquisition but is even more important for long-term success in mobile app marketing.
Do we have the best KPIs in place for measuring the lifetime value of the customer? This is critical because, as Account Management works to set up campaigns, we need to ensure we are tracking success and optimizing from day one.
While optimization towards KPIs is essential, solely focusing on any one metric is a mistake, so we work with clients to analyze data in its entirety. The immense amount of data available to mobile marketers can be overwhelming, which is why Adperio has a dedicated Compliance department and Account Managers with proprietary technology to optimize campaigns and eliminate waste.
Most know that it costs less to retain a current user than it does to acquire a new one, but we still are not spending enough time on engagement. According to research by Bain & Company, working with Earl Sasser of Harvard Business School, "increasing customer retention rates by 5% increases profits by 25% to 95%."
How has Adperio managed to evolve over the years and foresee industry shifts?
We've always been extremely collaborative and responsive to our clients' needs. Knowing their acquisition focus continues to evolve in the digital space, we remain adaptable and able to anticipate what each client's acquisition needs may look like down the road. We're a strong partner in terms of being able to see what works best and what changes need to be made. We work with them, for them.
What do you think is Adperio's best innovation over the course of its 24 years in business?
I think the creation of our Best Practices and Compliance department and the strategy of keeping them separate from Distribution and Account Management really sets us apart. Creating a department that is focused on the entire ecosystem has allowed those teams to create and maintain client standards that we couldn't have imagined possible.
What are you excited to see out of Adperio in 2019?
I'm very excited about the continued technological strides we'll make in 2019. Our proprietary network features "Smart Link" technology. This technology utilizes advanced machine learning to optimize performance for our customers. As the rest of the performance marketing space adopts this technology, we look forward to continuing to improve its effectiveness while moving toward the future. 

One word that best describes your managerial process. 
Coach.
What apps/software/tools can't you live without?
Email is the tool I can't live without. We just recently migrated to a new platform, and I can't begin to vocalize how big my "sigh" of relief was when my 17 years worth of emails migrated over without any data loss.
What's your savviest work-related shortcut or hack?
Two things – I book myself throughout the week so I can get into game-mode and focus on my projects at hand wholeheartedly. It's important to give yourself time to deep-dive into critical tasks. 
Second, I pregame my day during my drive into work every morning. And when I say pregame, I mean I savor my quiet, solo time. It's my time to set the stage for the day, to mentally prepare for what the day will bring.
What are you currently reading or listening to?
I'm currently reading Scaling Up by the author Verne Harnish. The book defines the four core pieces of business, "people, execution, strategy, and cash". I've enjoyed the "people" part of it most. People can be very creative, so I look to tap into those tendencies. 
What's the best advice you've ever received?
Focus on a person's strengths and not weaknesses… The green shoots will thrive and it's more fun to be surrounded by happy people who are thriving and contributing where they are most impactful.  
What do you think is your secret to success?
Being iterative. Nothing is ever a closed book – there is always room for improvement. I don't have all the answers, but if I can continue to improve, be that within my personal life or business initiatives, I see that as a success.