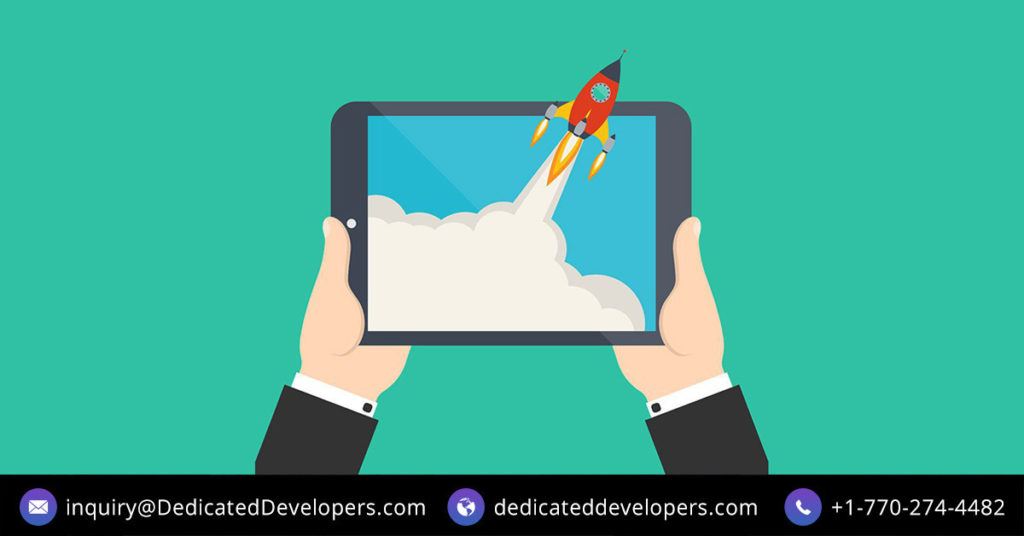 You're ready to launch your app in the app stores once you have entirely developed your mobile app. This might seem like a relatively simple task but the time between app development and app launch are very vital to the success of your mobile app. You have to ensure that you handle your pre-launch tactics the right way.
It's important to remember that launching your app will not guarantee an instant or any success at all. There's no secret formula for launching a successful app. This means you have to plan out your strategies before launching your app as the mobile app ecosystem is very competitive.  Statistics show that a large number of apps don't generate any income – you don't want your app to belong to this statistic.
In this article, we're going to discuss the various things you have to do before launching your mobile app. We'll discuss the strategies that will get you well on your way to having a successful app. Before you launch your app on the app stores, take a look and consider these strategic steps that have been used by top app developers in the USA.
Have Defined Goals
There are over a million apps in the app stores, so it's essential for you to have a unique product. This means that any Android app development company that offers mobile app development services has to set and define goals. Because there are a lot of competitors in the app stores today, developing a unique app is the way to go.
Most app development companies that offer Android and iPhone app development services should also target their audience when they're defining their goals. You should think of the features and functionalities your app will have as well.
Related Article: What You Need to Know about Apple's Announcement in March Event?
Research and Study Your Industry and Competition
Most top app developers in the USA research their competition. This is a key strategy before you commit to launching your mobile app. Researching your competition will allow you to find out precisely the apps your ideal customers are making use of with regards to features, market size, and app quality.
When an Android app development company that offers mobile app development services researches their industry and competition, the insights they reveal will give them an idea of the potential of their app. These study insights will also help you determine the best ways to monetize your app.
Have a Developed Pricing Strategy
Different monetization formats exist in app stores. You can make your app free to download or offer subscription pricing, initial download price, and in-app purchases. There are several pros and cons associated with these pricing models. Most app development companies that provide Android and iPhone app development services usually offer a free download approach to help build their audience before attaining their first sale officially.
You should opt for the freemium pricing approach first when you want to launch your mobile app if you are trying to reach a large number of users as this will increase the likelihood of your app being adopted. On the other hand, if you're trying to connect with specific niche users, offering a paid or subscription-based model might be the strategy to opt for.
The pricing strategy that you develop will depend significantly on your goal. You should also consider what your competition is charging before you place a price tag on your app.
Related Article: Mobile App or Web Application: Which to Choose First?
Have a Marketing Strategy
Brand visuals and screenshots are vital as they help in promoting your mobile app. Regardless of where you share the content of your app, having visual assets will help tell the story of your app better. Another marketing strategy you can take note of is a community specifically for your app using content marketing. Most top app developers in the USA that offer mobile app development services make use of this strategy.
This strategy helps you get and sustain your potential customer's interest through a series of content and posts relating to your app. Guest posting is another content marketing strategy that can give your upcoming app more visibility. With guest posting, you can highlight the features of your app while inserting links that will drive traffic to your content page.
App Optimization
Both the iOS App Store and Google Play store have similar variables when it comes to app ranking.  There are four essential elements that you need to take note of when it comes to app ranking and optimization.
App visuals and branding

Use of Keywords (both in the name and description)

The number of App downloads

The number of positive reviews received
A study obtained from MobileDevHQ states that keywords in the title offer a likelihood of over 10% increase in ranking. Putting keywords in the title has helped many app development companies that provide Android and iPhone app development services with ranking. Visuals also play a significant factor in the app ranking on the app store. These elements listed should be taken note of as it will help in your app optimization process before launching.
Outreach Strategy through Media
An Android app development company that has a media strategy in place understands the need to drive awareness for their app. You need to perform media outreach and build relationships with bloggers and writers who have audiences that your app can connect with. You can make use of platforms like Google news, HARO, and Reverse Google Image Search to find out the reporters covering the app of your competitors and those that belong to your app niche.
Create a Landing Page
The best way for people to find out more about your app is if you promote it before it's been launched. The best way to do this is to launch a web presence in the form of a landing page that captures emails. With a landing page, you can communicate effectively the value of your mobile app, and it will serve as an avenue to get content for press releases.
The emails captured using the landing page will help you drive reviews and downloads at the time of launch. You should make use of social media platforms to promote your app.
Now that we've talked about the strategies to put in place before launching, you need to think about the launch date. Scheduling a launch date is the best way to go. This means you have to consider all the strategies before you choose a date. Ensure that you have maximum time for app promotion and endeavor to research the dates to avoid event clashes.
To know more about App Development Services reach us at +1(770)274-4482 or visit our website Dedicated Developers. Reach us at inquiry@DedicatedDevelopers.com