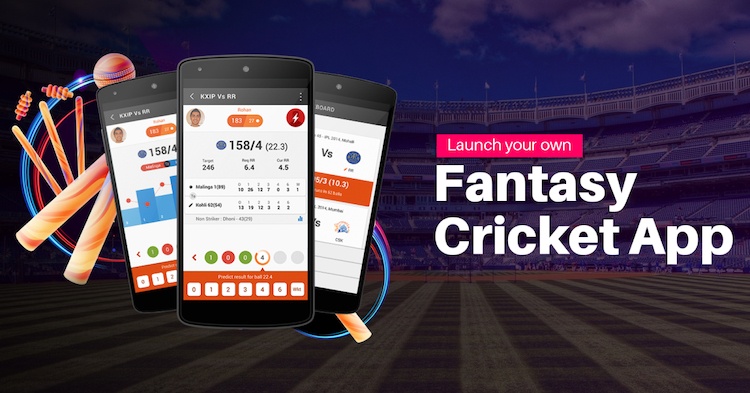 The years 2019-20 are the 'years of cricket' for many reasons. Over a dozen international series as well as two ICC Cricket World Cups (T20 & One-day) will be held in 2019-20 and this going to excite every cricket fan. And need not to mention, the IPL is again there along with dozens of other domestic tournaments. According to ICC's 2019 & ICC's 2020 Schedule cricket lovers will get to enjoy more than 600 days of cricket in 2019-20 alone.
So, if hundreds of players will be fighting for glory on the fields, millions will be playing with their mobile phones. Yes, Fantasy Cricket App's is no less exciting than the sport itself. And if planned carefully, it's a bigger money-churning concept than the sport of cricket itself.
If you are a cricket fan and loves implementing business ideas, launch your fantasy cricket app, need some reasons?
Market Opportunity for Fantasy Cricket Mobile apps
​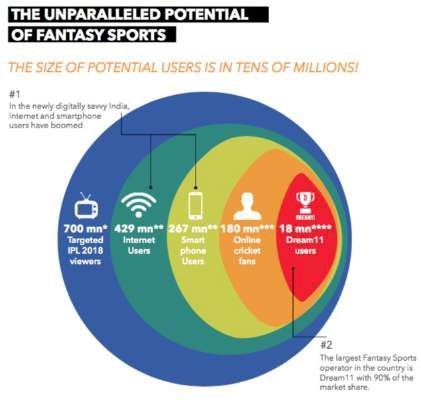 The growth of fantasy app users in the year 2017 was 18 to 20%. Now, it is expected that by 2019, the mobile app downloads will reach 352.9 billion, whereas mobile app revenue is expected to reach $90 billion in 2019."
Here are 10 strong reasons to launch your Fantasy Cricket App, TODAY
The Cricket Calendar
As discussed above, 2019-20 is full of cricket. The next ICC World Cup will be organized in 2023 so no more big-daddy tournaments for three years after 2019-20. India visiting Australia for a long series and it will not be repeated for a couple of years. World Cup T20 taking place as well. In fact, almost all the cricket-playing countries have their series in 2019 which is a rare occurrence along with some famous regular T20 series such as Indian Premier League, Big Bash League and Bangladesh Premier League.
Missing out such a huge opportunity isn't a good business idea. So if you want to leverage utmost benefits of this cricketing schedule, there will be no better time than 2019.
Cricket World Cup ODI

Cricket World Cup T-20:

​The Giant Number of Participants
The largest marketplace for Fantasy Cricket resides in India, Australia and England. Fortunately, 2019 has cricketing schedule for all these giant participants including India, Australia, England, South Africa, Pakistan and Sri Lanka.
Tapping to the fantasy players from these countries will be easy as their own countries are a part of the big competitions.
The Open Crowd
FIFA is watched by millions of football fans from non-football playing countries. For instance, the FIFA viewership from India was a massive 300 million despite the fact India wasn't even playing the tournament. Same is the case with ICC World Cup. Cricket enthusiasts from non-cricket playing countries enjoy watching such big tournament too. The best part is – these viewers enjoy the game of cricket on their smartphones, by playing Fantasy Cricket.
​
The Right Atmosphere
The recent cricket tournaments like the Nidahas Trophy and the Asia Cup 2018 have already set the atmosphere. During these tournaments, millions of people played Fantasy Cricket. During that period, dozens of new Fantasy Cricket Apps were launched and most of them are enjoying tremendous success today.
The atmosphere is sure to continue in 2019 as well. The question is, who will grab the largest pie. You could be the one making millions with your app, only if you take the action now!
The Countdown Begins
We have a couple of months in hand before the actual cricket encounter starts. Apparently, this time is required to build your app and promote it in front of the right audience.
However, the longer you take to make the decision; shorter will remain the time for promotion. And need not to mention, every successful business needs promotion and required time to reach the audience. Once the moment is gone, there is no looking back.
The Stiff Competition
In this competitive business world, only the early bird gets the worm. Thousands of people out there have similar plans like yours and you will see hundreds of Fantasy Cricket Apps being launched in next few months.
If you are the early bird, you will get the worm. If you like to sleep till late, someone else will catch the worm you deserve. The decision is all yours.
It's a bargain time
If you think only app owners wait for such a wonderful cricket year, you are wrong. This is also a money-making time for app developers. As the big tournaments come close and close, competition increases allowing the app developers to demand more budget for app development.
However, this is the time when you can find an inexpensive Fantasy Cricket App Development Company. This is because the competition hasn't yet started. Making early decisions can save you thousands of dollars even before launching your app, so it's an ice on the cake.
You get ample time for improvements
What if you find that the World Cup has already started and your app has started showing serious bugs? What if you find that your business model needs some changes but you are already in the middle of a huge tournament?
These are some issues you may face if you launch your app on the last moment. No application is made perfect in the first attempt. You need improvements and you need constant bug-fixing. Therefore, it's essential to keep some time in your hands to identify and fix these things, before the actual tournament starts.
It's a practice time
The upcoming India-Australia series can prove to be a great practice time for your app before the mighty IPL and ICC World Cup. Launching your app now will allow you to test it in the India-Australia series and be prepared for the big tournaments.
Like everything else under the Sun, your app needs some market exposure before going into the final battle. Not allowing your app for that exposure may result in a huge failure, which you would certainly like to avoid.
The WAR is already ON
What if I say people have already started investing in the Fantasy Cricket App. Being working in an app development company, I frequently come across people inquiring quotations for Fantasy Cricket App Development.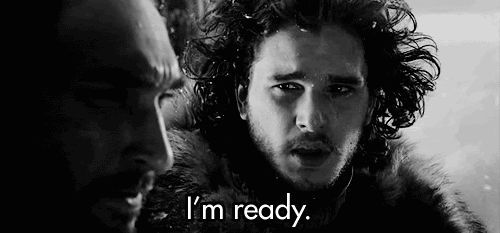 Since people, or your competitors to be precise, have already started thinking about it, the only way to beat them is taking the action. Act today and see your app becoming the bigger and better one in the competition.
So here you have 10 reasons to invest in Fantasy Cricket App, today. Need more reasons? You may find case studies of some highly successful apps like Dream 11 that started early and started at the right time, and today, they are the benchmark of Fantasy Cricket.
The time is running out. The resources are running out. The opportunities are running out. Sooner or later, the players will be running out on the field.
Don't let your opportunities and business plan run out. Act today; invest in Fantasy Cricket App. Find a proficient fantasy sports app development partner such as Octal IT solution for consultation regarding your business idea.