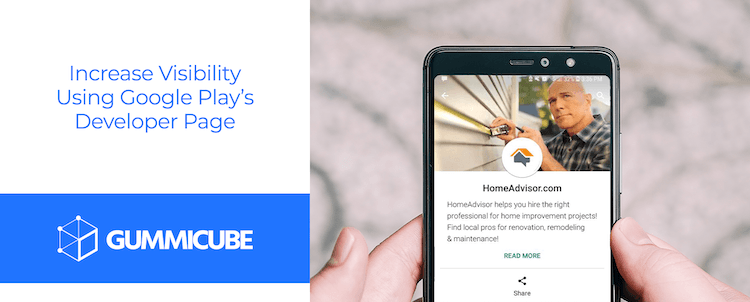 Gaining visibility on Google Play can often be more of a challenge than on the Apple App Store. Google Play's algorithm looks at an app's title, short description and long description when it determines what keywords to rank it for. As there is no declared keyword bank, unlike the App Store, it's critical that developers use the keywords that users search for when describing their app's features, gameplay and value. With that said, developers can improve their visibility by creating a Developer Page.
 Not only does a Developer Page provide your company with another area in which to showcase your titles, but it can have an impact on keyword rankings. Here's how developers can set up their pages to have a strong impact.
Creating a Developer Page
 When you get started on Google Play, you'll want to create a Developer Page. To do so, log onto the Play Console, go to "Settings" and click on "Developer Page." From there, you can add a developer icon, header image, promotional text, an app to highlight and a website URL. It can take up to an hour for these to be published.
 While designing the page, it's important to think about it from an App Store Optimization perspective. The icon and header image have as much importance for a company and its branding as an app's icon and screenshots do, while the promotional text is essentially a short description for the developers.
Optimize Your Promotional Text
 Google Play's ranking algorithm will crawl a developer's promotional text to determine rankings, just as it does with the title, short description and long description of an app. You can use this to bolster the potential visibility of your apps by adding in keywords tied to your company, thus feeding Google Play more data.
 For instance, a developer specializing in RPG and adventure games could call them out in its page's promotional text. Utilizing keywords tied to these kinds of games could not only tell users what they develop, but also indicate to Google Play's algorithm that these are relevant terms.
 For developers with a more diverse set of apps, including terms tied to each theme can be equally beneficial.
Selecting Your Header Image
 When you choose your header image, you should find one that showcases your brand and the kinds of apps you develop. For developers with a larger portfolio of apps, this could mean highlighting the more popular products. For mobile game developers, it can include popular titles or characters to improve brand recognition.
 You can include text to complement the image, including accolades, awards or keywords that emphasize the apps. This helps build the brand for your users.
 Keep in mind that the icon will appear in the lower middle of the header image. Designing an image that works with and around the icon can improve by making the two images complement each other.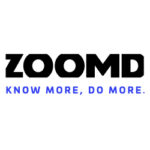 Conclusion
 Given the level of competition in the mobile landscape, developers should take advantage of any opportunity to improve their visibility. While this includes well-known methods like Google UAC, responding to reviews and localization, the Developer Page is one that's too often overlooked.
 To utilize the Developer Page, start by updating the promotional text to include keywords tied to your app's themes, features and (for mobile games) gameplay. This will help index your apps for those terms. Also look into using a header image and icon that showcase what your brand has to offer, including accolades where appropriate.
 Taking the extra time to update each facet of your app can aid you in long term growth. This ill ultimately help your app reach more users and succeed on the Google Play Store.