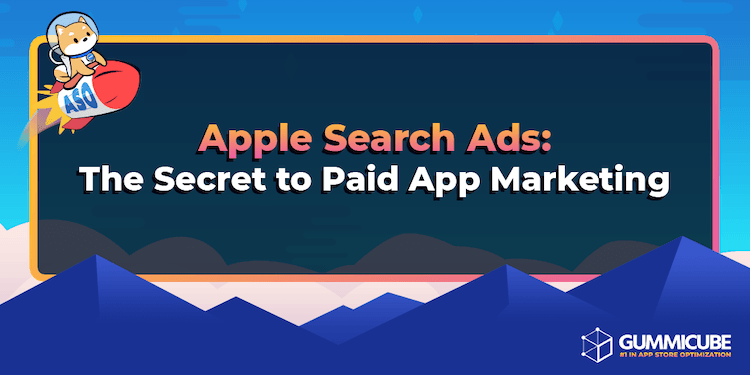 In paid marketing, does spending more money automatically equate to more success?
While it can be easy to think "the more you give, the more you get," the truth is a little more complicated. Paid marketing such as Apple Search Ads only works if your ads are served and convert users, which is where App Store Optimization comes in.
Bidding at an appropriate and competitive level is absolutely one piece of the paid marketing puzzle, but not the only one. You'll also need ASO to establish relevance and conversion optimization if you want your paid efforts to succeed.

Step 1: Getting Served
In order for your ads to work, they need to be served to users. There is an art and an algorithm to Search Ads that developers should understand when launching their paid campaigns.
First and foremost, your metadata needs to be structured in a way where Apple can determine what keywords the app is relevant for. This is done through App Store Optimization. Research and identify the keywords with high search volume and relevance to your app, then integrate them into your metadata.
Keywords in Your Description
While using keywords in descriptions does not impact organic indexation, it does establish relevance for Apple Search Ads. Consider the keywords you'll be bidding on and make sure they're utilized in the description as well as the title, subtitle or keyword bank to improve your relevance for them. The solution to garnering impressions may be through this process, rather than simply increasing your bid.
Search Ads Keyword Data
When researching keywords, remember that the keyword data Apple Search Ads provides is determined on a day-to-day basis, rather than overarching trends. Therefore, Search Ads popularity is not necessarily a good metric to use for long-term organic growth in targeted keywords.
Refer to Search Ads keyword data when determining what you want to target on a daily basis, but not for your overall ASO strategy.
Bid Amount vs Relevance
 While the amount you bid on each keyword is important, it is not the only aspect the Apple Search Ads algorithm takes into account when determining which ads will be served.
The way the App Store indexes your app will help determine if your ad will be served, as will the relevance you've built for keywords. You need to build a strong foundation for the keywords you're bidding on to ensure you're relevant, otherwise your bid will likely lose to a competitor that bids less but is more relevant to the keyword. A high bid will not necessarily equate to a successful campaign.
Step 2: Get the Clicks
 Ensuring the algorithm finds you relevant is one part of the process, but it's only the beginning.

Even if your app appears through Search Ads, if users don't find your app engaging, you won't get any taps. Even if you do get a tap, if users don't download your app, it will cost you money and give nothing in return.
You can pay for a chance to get your app in front of users; you can't pay to get them to download it. Conversion optimization is critical to close the loop.
Conversion Optimization
Make sure your App Store listing is optimized for conversions. You'll need a creative set that appeals to users, including an icon and screenshots that users have demonstrated positive responses to.
The first one landscape-mode or three portrait-mode creatives will appear with your Search Ads, making them essential for conversion. Yet it's also important to focus on the remaining screenshots, especially if you're bidding on a keyword that you already rank #1 for.
In such a case, your Search Ad will show the first one to three creatives, while the organic listing will then show the next creatives on your app listing. Each one should be optimized for conversions, to ensure you'll make a good impression no matter which images a user sees.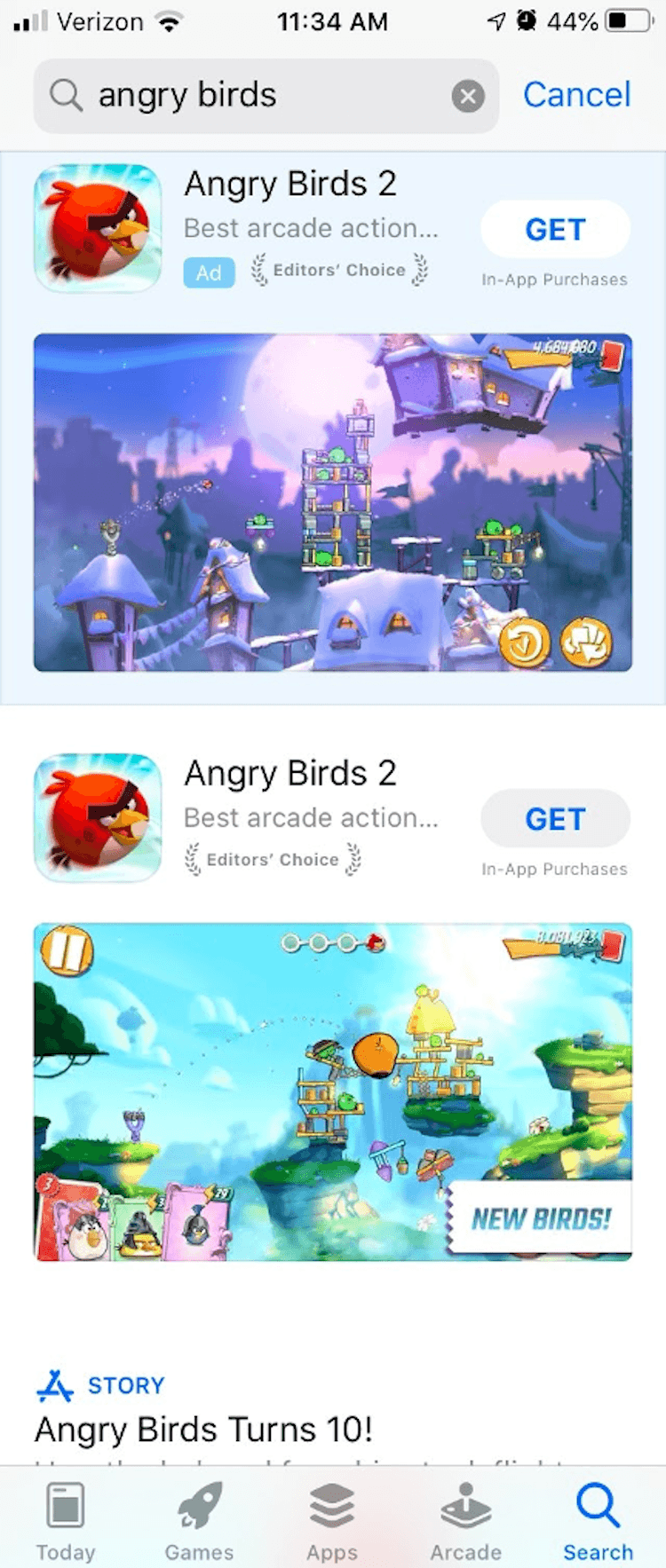 Step 3: Organic Optimization & Paid UA
 As you build relevance and gain taps on traffic driven in via Apple Search Ads, your organic rankings can improve. This does not mean that Apple Search Ads is a substitute for App Store Optimization, but rather it's a supplement for your organic growth.
Proper ASO can help boost your paid performance by improving relevance and conversions for Search Ads. At the same time, paid performance feeds back into organic indexation. It creates a symbiotic loop of growth for your app on both channels.
Paid is Not a Silver Bullet
ASO can help increase your paid downloads without increasing the amount you spend. Optimization can tip the scale towards more ads delivered and more clicks gained than simply pouring more money into a single campaign can.
This means that optimization can also drive down the cost per install (CPI) and cost per acquisition (CPA) for your app. In some cases, this can be as much as 37%.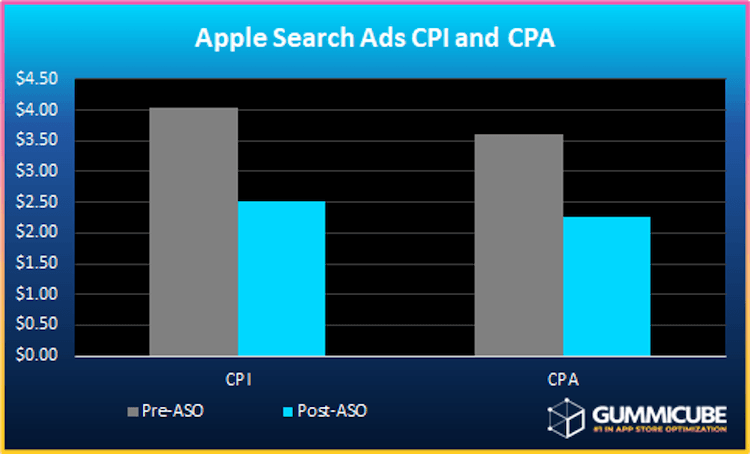 If you're spending less for each ad, you'll see more returns for the same price.  If you don't properly optimize before launching your paid campaign, your marketing budget is going to waste.
To Conclude 
Paid app marketing is an important aspect of App Store Optimization, but paying more does not necessarily equate to more success.
There are some instances where paying more can make a difference;  campaigns can be limited by budget, so when your money runs out, your ads will stop. At the same time, paying more will not guarantee your ads will succeed. Understanding your organic ranking performance and conversion rate across channels is just as vital as understanding your bid strength.
Take the time to do a deeper dive by addressing why your app isn't getting served or tapped on, rather than blindly increasing spend. By taking a holistic approach to your app marketing and ASO, you can make the most of your paid budget and Apple Search Ads campaign.