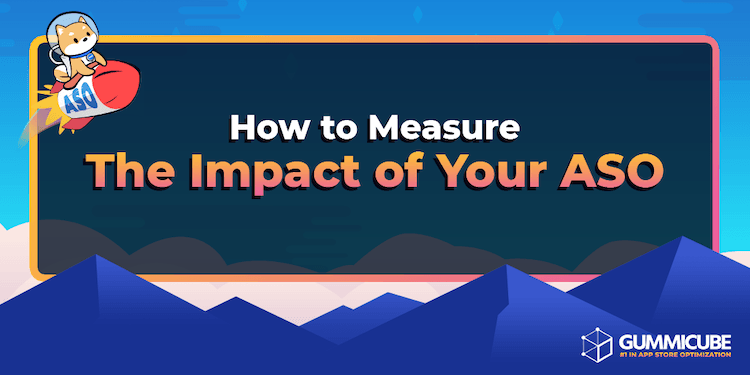 You've just begun your App Store Optimization. You've followed all the ASO best practices, researched your keywords and worked to develop optimized store listings. Now it's time to see the results.
One new question then arises: how do you know it's working? Are the decisions you are making actually having the best results? If you know what to look for, you can measure the impact of your App Store Optimization to see exactly how it's paying off.
Evaluate changes
The first step to identifying your impact is to see what's changed. App Store Optimization can improve your keyword rankings, your conversions and your cost per install – you need to know what to measure and how.
First, consider what your changes may impact. If you launched new keywords, analyze your keyword rankings and see how they've improved for the terms you're targeting. If you launched new creative sets, you can see how that has impacted your conversions.
Some of this data can be found right from App Store Connect or the Google Play Developer Console. If your conversions have increased, you can see the numbers rise month to month. Information like keyword rankings will require an ASO platform that can identify how many keywords you rank for and where you rank on each of them.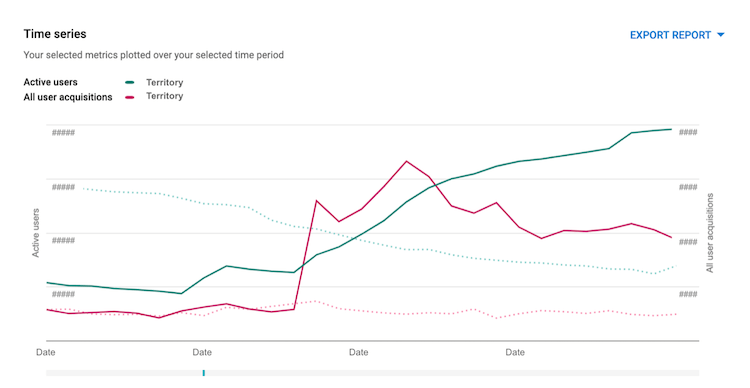 Eliminate variables
No app exists in a vacuum, as there are multiple factors that can influence your metrics month to month. In order to fully understand the impact of your ASO, you need to account for each of these variables.
For example, if you see a sudden drop in visibility, consider what might have caused that. Were you running advertising campaigns that recently ended? Was your app featured? Is seasonality involved? Are there new competitors? These factors can play a role in your rankings outside of your optimization.
You need to identify these factors and account for them when tracking changes. Look for trends and patterns within the larger changes; those will help you see the impact of your App Store Optimization regardless of outside forces.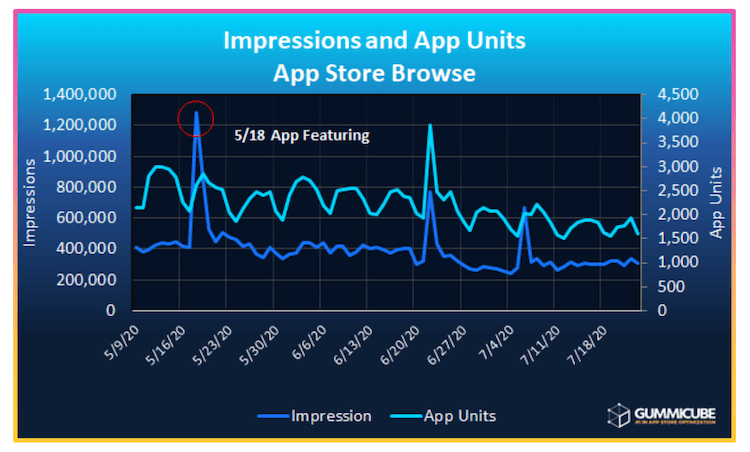 For instance, the above chart shows increases in App Store Browse Impressions during an App Featuring.  It's important to consider how this change on your Browse traffic is impacting, and impacted by, traffic across other channels.
Isolate deployments
Each ASO update can have distinct impacts that lead to your overall growth. To see the influence of every update, you can isolate your deployments.
For example, if you're testing iterative changes, you can see what impact each new launch has on the overall trends. When you launch new metadata, you can see how your rankings have changed overall and how they have changed with each new update.
This can help you identify how effective changes are. A new creative set may result in new conversions but at a smaller growth percentage than the last, or it could accelerate growth even further.
Isolating deployments can provide cleaner impact reads, so you can see the full effect of each new update.
Overall
Understanding how effective your App Store Optimization is can help you focus and improve your overall strategy. As ASO is an iterative process, each change builds upon the success and learnings from the last. This means that you need to fully understand the impact of each update.
By following your metrics and their growth, identify trends regardless of variables and learn the full impact of each update, you'll be able to see how your ASO is working. This will give you insights and guidance to make your future updates even better and know that your ASO investment is paying off.