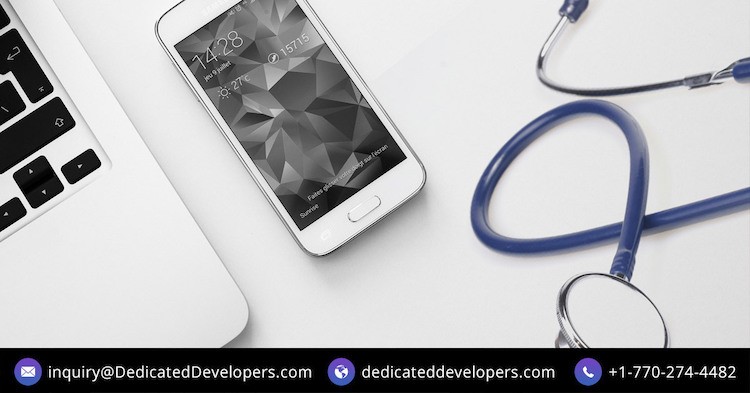 Have you ever had ailments that you feel were minor and didn't require the stress of waiting in line for a doctor's appointment? Or you've probably had some medication that needed a prescription renewal and you just can't get the time to go the hospital. This has actually been covered with the aid of telemedicine software which eases and facilitates the communication between patients and doctors.
Some of the benefits of a telemedicine solution are as follows:
Patients from all over the world can have access to doctors online irrespective of where they are. This goes a long way in helping people in countries who have a shortage of these professionals within the healthcare system. If you need a prescription renewal, you don't necessarily have to go wait in line at the hospital, you could get it online and print it out or show the e version at the pharmacy. This telehealth software also eases the whole process as you can be properly observed and diagnosed through a video call. You can have medication prescribed, and have personalized how-to guides provided for you on how to deal with your health issue.  A telehealth mobile app is also cost effective for doctors because rather than build your own clinic, you could build a medical software that would be used to reach out to thousands of people with a lot less cost. 
Of course there are a lot of goodies that come with telehealth mobile app development and you could say these goodies are both for the patients and doctors. Studies have shown that the telemedicine solution has grossed over $20 billion already as it's a booming market. Medical software of this nature would need to have salient features to get it functioning at its best. These features will of course be different for the patients and the doctors. 
Read the Article: Why Should Small Business Invest in a Mobile App?
Registration
Everyone should be able to provide basic information about themselves when they want to register on the platform. Keep it simple though as people get tired when you request too much information. It should however include their medical history. 
Profiles 
The patients should have access to doctor's profiles so this means every doctor should have one. We should be able to see their pictures and credentials and also what areas they have their expertise in. It should also include options for review and also a rating button. 
Calls
There should be text and video call options so there would be ease of communication. 
Payment 
This should be enabled and a suitable platform used so the patients can book and pay for their sessions. 
Appointments 
Doctors should be able make available their calendars so the patients know when they'll be available for sessions. It would also work better if they confirmed the appointments made by patients. 
What a Telehealth Software Development Entails
Design
This would highly depend on the telehealth software development company you choose. Keep in mind that this is medical software and should be simple enough to be used by people of all types. Since you would have both doctors and patients on the app, you would need to design two separate profile platforms in the app or create two apps and link them. Either way, this is a telehealth solution development and it should indeed be as functional as possible. 
Confidentiality
You know how there's the patient / doctor confidentiality when you make appointments? Well, it also applies in telehealth software development. Everyone needs security so their personal problems or ailments are not jeopardized and shared with the world without their knowledge or consent. Of course there are ways to safe guard information especially on an app of this nature. Be sure to encrypt and obfuscate as much as possible. You should also make sure the medical software is in line with the laws of the country where it's developed and will be used. This will create avenues for accountability and make the patients more trusting when revealing certain personal information. 
Cost of Telehealth Solution Development 
The cost of telehealth mobile app development will be dependent on a number of factors which include the technology needed, the features and the complex nature of each of them. The number of features and the amount of time needed for each one, the application design which includes the complex nature of the app and the amount of time needed to develop the software.  Since time is money, it would also entail the time spent by the developers and the entire team as a whole. 
An application of this nature will also need to outsource some of its functions and this will mean using other software like Google maps for instance. You would need to factor in the cost of these services.
Read the Article: Discover 5 Ways to Cut Your Software Development Costs
Steps to Develop a Telemedicine App
These are the steps or guide needed in developing an application of this nature. 
You would need a business analysis of what it takes to develop a telehealth software. This would also include who to hire, the need for the right software developers and managers.

 

The next step would be the design stage. This will include a lot of mockups and editing.

 

Then you would need to develop the software itself. The time frame for this would be dependent on the software developer and the platform you'd like to use for this app, whether Android or iOS.

 

Testing the app would include all the security checks possible to ensure quality assurance. This would also ensure that there's compliance with the relevant laws as regards information sharing.

 

After a successful test, the app will be ready to hit the app stores and this would be the launch or deployment.

 

You should know that the launch of an app is definitely not the end of the road for an app developer. For something as sensitive as a telehealth application, you would always need some level of maintenance such as bug fixes and updates and sometimes an overhaul of the already built in features to create a path for better ones.

 
Conclusion
Developing telemedicine software is definitely as expensive as it sounds. Think of it as more of a necessity as a lot of people are dependent on it to get the medical attention they need. It's a lot of work but with a proficient team, it could be a good investment. When you're ready to create your app, be sure to contact us, and we'll work with you to make it just right for your business and your customers.
To know more about App Development Services reach us at +1 (770) 274-4482 or visit our website Dedicated Developers. Reach us at inquiry@DedicatedDevelopers.com