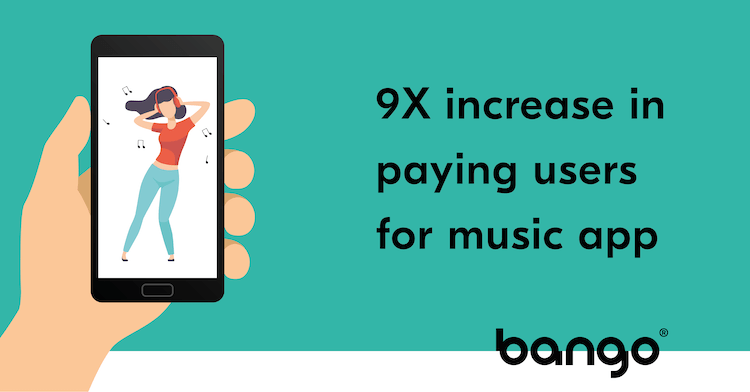 Every app developer wants as many installs as possible, no matter if it's a music, lifestyle, gaming or other category of app. The thinking being, if only a small percentage convert to paying users, then I should grab as many installs as I possibly can.  
However, the most successful way to drive-up your paying user conversion rate and maximize revenues is to get your UA campaigns straight to people who are most likely to make in-app payments. 
Adding this audience of paying users to your standard Facebook targeting filters, such as what people search for or what they like, massively increases your conversion rate to paying users.
App marketers add Bango Audiences to their Facebook campaigns to focus on paying users.  A Bango Audience is made using payment information gathered from over US$1 Bn of in-app payments – the results are impressive….