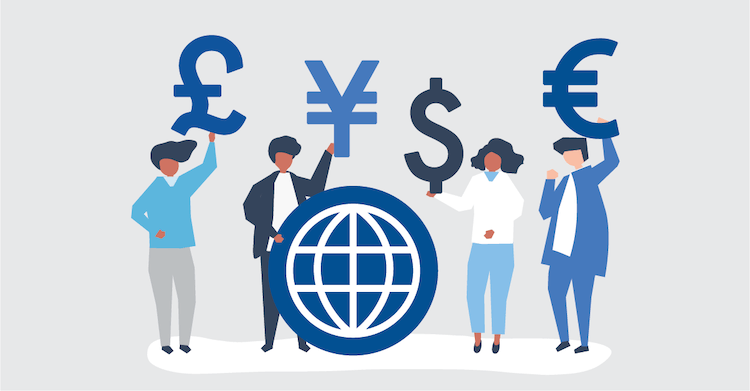 If you think it is too expensive or impossible to reach global markets with in-app spenders, think again.
In a recent Bango survey, 47% of app developers said that in-app payments were the best way to monetize their app. With audiences from Bango Marketplace you can increase revenue as you acquire paying users, so you spend less on marketing to get a higher percentage of users paying in-app.
Here are three of our newest audiences that give app developers and publishers the chance to market to some of the highest spending users in the world and grow monetization performance in the mobile-centric geographies of Vietnam, Taiwan, and Saudi Arabia.
Vietnam
Vietnam is the 'rising star of SE Asia's economies' and one of the fastest-growing economies according to the World Economic Forum. Vietnam is also the latest country to go live on Bango Marketplace.
Forty percent of Vietnamese are below the age of 25 and 75 percent are under 35 years old. More impressively, there are 125 million phones in a population of less than 100 million. This high adoption of phones ranks Vietnam as thirteenth in the world, according to Newzoo – above S Korea, Australia, Canada, Spain and many other highly mobile countries.
Vietnamese customers prefer to pay for app content with their phone bills, but most services provide multiple payment methods. The Google Play store is the most popular content channel and Samsung the most popular smartphone brand. Smartphone users are young and urban-based.
To reach these users, social media platforms are hugely popular. Facebook is heavily used, alongside local social platform Zalo. An estimated 55 million Vietnamese use social media regularly, ranking the country seventh in the world for social media engagement. These platforms offer an effective way to reach paying mobile app users in Vietnam. It is easy to use Facebook to target users in the country. Most ads – but not all –will be displayed in Vietnamese, but English is widely used by younger demographics.
Taiwan
Taiwan is one of the big three in Asia, alongside Japan and South Korea. Although there are just 30 million phone users, the adoption of high-end smartphones exceeds 90% of these users. 4G and 5G take-up is ahead of other advanced markets in the region and actual monthly data use is the highest across the 'Big Three' markets. 100% of customers have mobile broadband.
In terms of monetizing through in-app payments, Taiwan is one of the most lucrative markets in the world. Despite the high English literacy rate and the country's exposure to Western content through music, games, movies and other media, Taiwan is not well targeted by developers from China, Japan or Korea. Taiwan is frequently overlooked by developers from the USA and Europe also.
For app developers, the big tell that comes out of Taiwan is the ARPU for app store payments, which is the highest in Asia, and alongside the Middle East one of the top five highest in the world.
Saudi Arabia
Developers and publishers who want to acquire paying users in newer, mobile obsessed countries should take a look at Saudi Arabia – the most populous in the Arabian Gulf, offering the biggest audience of mobile users.
In this wealthy, high spending nation, half of the population is under 21 years of age. YouTube usage is one of the highest in the world, Saudis love streaming media, movies and music (source: Think with Google). Facebook is popular, and these two channels present the most effective ways to reach Saudi mobile consumers.
Games – especially RPG games – are hugely popular, with gamers willing to spend heavily in-app to boost their chances of success. The country offers one of the highest percentages of super high spenders on IAPs, with users spending hundreds of dollars a month on their favorite games.
As with other Gulf states (UAE, Kuwait, Qatar, Bahrain), users are easy to reach through Facebook and, in the case of KSA, YouTube. While most users set their language to Arabic, amongst the dominant app user base of younger customers, English is also widely used.
Bango Marketplace uses payment insights to create audiences of paying users derived from Saudi Arabia and other Middle East markets.
Don't wait to enter these high-value mobile markets. Try audiences from Bango Marketplace now.