Acquiring new users is an essential part of growing your business but what about your existing user base? Retaining existing users is key to any business and by understanding your user and finding new ways to increase engagement, they can be a goldmine for your business. In this blog we'll explore some of the most important aspects of improving User Retention. Want to know more? Then download the accompanying Ultimate Guide to Mobile App User Retention featured by Business of Apps.
Retaining users through your engagement strategy
Engagement starts before the app is downloaded, initially by attracting the right users. The way you define your app in the app store, the promotional strategies and messages you put out to attract new users will all have a huge influence on the expectations that users have when they first open your app.
To fully understand user retention, you need to first define what the expected behavior will be from your ideal super-user. Then benchmark your users against this expected cadence to create what we call your 'Model-User'.
Use App Store Optimization tools to make sure your store listing is banging, compares well against your competition and most importantly ranks well for the key search terms that you'd expect your model-users to employ when searching for your app.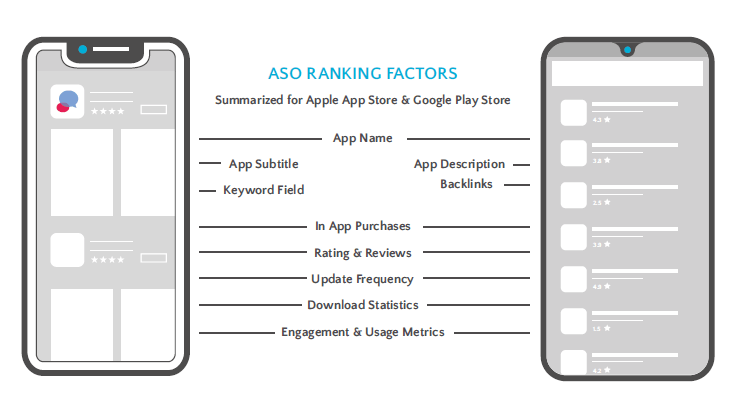 Use Deferred Deep Links in your digital and physical promotional activity to draw new users into your app and re-engage those who already have the app. They are a great way to keep existing users engaged and draw them back into your app, while at the same time bring in highly engaged new users.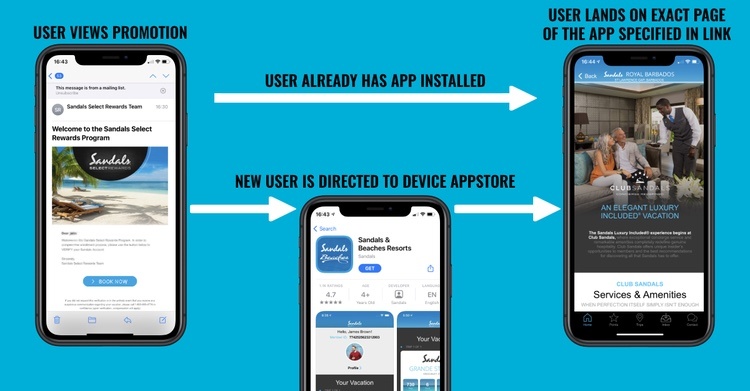 Onboarding engagement
You can't fix a problem you can't clearly see. Use analytics to let you see your onboarding funnel and all the onboarding steps. Measure, the number that start the flow and the number that successfully complete each step.
Clearly seeing how users are onboarding will let you see areas you can improve. Also using these analytics events as triggers for push notifications means you can trigger messages to the user to encourage them to complete the full set-up.
Make sure that new downloads are fully engaged by setting up automated messages to keep the users attention in the critical first few days and weeks.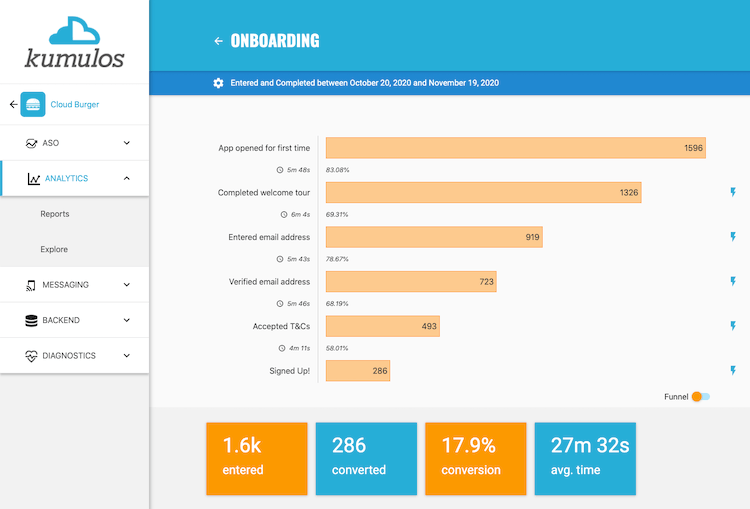 Motivating new users & capture wavering users early
The first few days and weeks after a new user downloads your app is the "Golden Time". The time when users are motivated to use your app and explore all it can do for them. Fail to capture their attention during the early days and they'll quickly churn. Incentives work well here. A discount, a temporary free use of a premium service or whatever will draw your user into deeper use of your app.
Don't give up on users that don't give you permission to send them notifications. It doesn't necessarily mean they aren't engaged, it may mean they prefer not to be interrupted by notifications. Sending users In-app messages that will show users the full value of what your app offers will keep them interested and build loyalty.
Relevance
Users don't want to feel like they are getting spammed by apps desperate to keep reminding users that they're still on their phone. Target messages specifically on the topics that you know your users are interested in to increase interaction with your app. The most successful apps use analytics events to track what a user is interested in and then send them a personalized message based on this. This shows that you understand what your users want. And by personalization we don't mean start the message with "Hey John…" we mean personalize the content of the message to be on-topic with what they are interested in!
Proximity targeting
Great if your app is there to compliment your physical stores, but also useful to target competitors. This can be a great way to drive footfall to your existing high street stores, or catch your users as they visit one of your competitors. This only works if your app is on the mobile device and the user has given you permission to track their location, so you've got to have a good reason for your users to give permission to user their location, but it's worth the effort to be able to offer users proximity specific messages.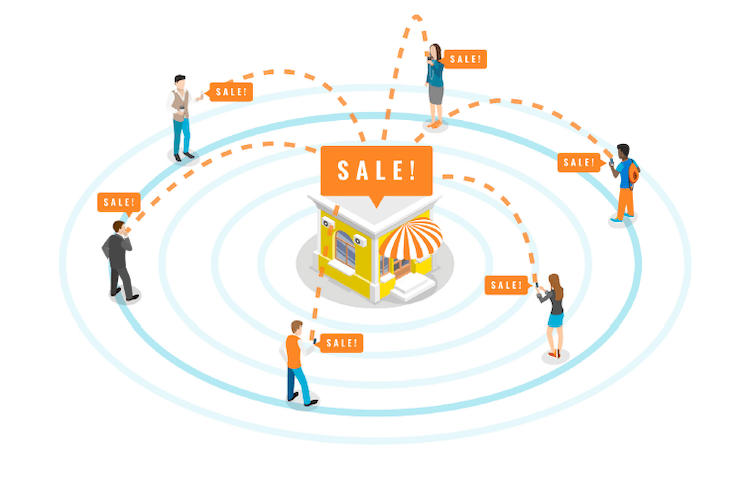 Learn, refine, measure
Even the best thought out retention strategies are not 'set and forget'. Establish a baseline to measure improvements from, then continually test and refine the changes you make, in your app and to your messaging.
Keep everything working smoothly – our research shows that there is a 90% probability of a new user deleting the app if they have a slow experience, content fails to load or a crash in the first three sessions. This can be managed with a crash reporting tool to ensure a seamless user experience.
Conclusion
Engage the user throughout the journey. Demonstrate value through onboarding and offers, encourage using push notifications and in-app messaging, use tools such as crash reporting and analytics to ensure the smooth running of your app and minimize the chance of a negative user experience. Get this right –  churn rate will fall, you'll deliver exponential growth in your app and have mastered your mobile app user retention strategy.
We have a guide specially written to help mobile app publishers drive up user Retention that can be downloaded through the Guides menu on Business of Apps or directly from this link.