A Universal App Campaign (UAC) combines text, images and videos to create ads optimized for users by evaluating user signals (e.g. search history, videos watched). These individual ad components can be manually uploaded by the advertiser or automatically pulled from the App Store or the Google Play Store.
Not all ads are created equal and, in this article, we are going to pass on the best Ad Asset specifications sent to us by Google and explain how asset quality determines your ad placements.
Top text tips
You have four lines of independent text to introduce, grab attention, detail your app's benefits and instruct the user to complete an action. Text ideas should be tailored to the audience; consider how they communicate and the language they use. Carefully construct your text ideas because this asset is almost ubiquitous across the Google Search, Google Play, YouTube and Google Display Networks.
The algorithm will mix and match your text so each line should end with a full stop to define the start and end of an idea. And, although each Text Idea can be up to 25 characters in length, keep one to two shorter than 20 characters to prevent truncation on properties such as Gmail.

And, a tip on us, don't waste a precious Text Idea on telling the user to download the app – there will be an 'Install' button on the ad!
Invaluable images
When designing the image assets, you should keep in mind how the user will view the ads; this is most likely to be on a small screen and in portrait. Therefore, images should be simple with minimal but accurate text.
And, remember that above all, the ad needs to be eye-catching to entice the user to interact and install your app. The App Store and Google Play badges alongside your app's logo should be added for credibility.
To maximise your reach on the Google Display Network and YouTube Native, you need to upload a diverse portfolio. Google has provided us with the top ten dimensions to scale across inventories (see below!).
Give the machine more to learn from by filling the 20 image asset allowance. And, add quality to your ads by uploading 'HD images' that are twice the pixel density of Google's recommendations. For example, upload 640×960 for Portrait Interstitial, not 320×480.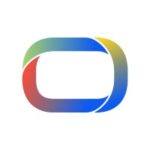 | | |
| --- | --- |
| Type | Recommended Dimensions |
| Landscape image | 1200×628 |
| Portrait Interstitial | 320×480 |
| Landscape Interstitial | 480×320 |
| Square | 300×250 |
| Banners | 300×50; 320×50; 320×100 |
| Leaderboard | 728×90 |
| Tablets | 1024×768; 768×1024 |
Victorious videos
In addition to applying your newly acquired image asset design skills to video creation, you should consider the aspect ratio of your videos. Portrait videos have a 60% higher conversion rate than landscape videos served in portrait mode. And, since nearly 70% of impressions served on AdMob are in portrait mode, you would be missing out on a notable amount of conversions. Equally, only landscape videos are served on YouTube; in other words, by only uploading portrait videos, you are missing out on promoting your app on YouTube Trueview.
When it comes to your video portfolio, diversity is key. Experiment with different lengths, aspect ratios and content – not all the video assets need to be cinematic, test influencer, app experience and user-generated content. Your video should lead with the benefit of your app and, like the other assets, be aligned with your campaign goal (e.g. increase install base).
Perfectly playable HTML5
The newest asset supported on Google UAC is also the most interactive, and perhaps engaging, for users. HTML5 ads give a different opportunity to grab the attention of new users by giving potential customers a sneak preview of the app. 

And, don't forget that audiences may be unfamiliar with ads that they are able to interact with. These playable ads should provide users with an introduction caption to make the user aware that the ad is interactive.
Google recommend testing different lengths between 30 and 120 seconds, and especially 90 seconds. You should upload a mix of portrait and landscape assets but slightly favour portrait HTML5 since approximately 70% of HTML5 impressions are served in portrait.
Don't forget about your app's listing page
The creative visuals shown in the ads aren't limited to the assets you upload; UAC will automatically get assets from your app's listing page on the Google Play Store or App Store.
Feature graphics and star ratings can be combined with your Text Ideas to create an ad. Additionally, if a video is not uploaded to UAC, Google Ads will make a basic video using your app listing – it also does this for image ads even if you have uploaded images! So, before starting your paid campaign, you need to get your listing page ready with a little bit of App Store Optimisation (ASO). Update graphics and implement a ratings and review strategy to improve your ratings; this can be done through meaningfully replying to users.
A great example of an optimized listing page ready for Google UAC is the app is Instructor – Learner Driver Progress Tracking App, created by Adam Foot. The app allows driving instructors to track and share their pupils' progress in lessons with their pupils. Prior to running the UAC, the app's listing creatives were updated to be engaging with clear descriptions of the app benefits; this design was also applied to the creative assets uploaded to the UAC with great success. After the App Store Optimisation (ASO) update, we saw a 400.0% increase in the number of installs achieved in the previous week.
Once the UAC went live, we saw a further 1236.7% increase in the number of installs and this saw the previously unranked app ranking 87th in 'Books & reference'. And, 89.1% of the additional installs were generated from ads in the Google Display Network. The Google Display Network was not only the largest generator of installs for the app but also the cheapest. The Display Network installs were 39.8% cheaper than Google Search.
Source: Mobile Action
Quality control
The quality of the assets is not only important for engaging potential customers to click on the ads but to also allow the campaign to bid more competitively. The Cost Per Click bid that Google's algorithm calculates aims to keep within your target Cost Per Install/ Action by considering your conversion rate.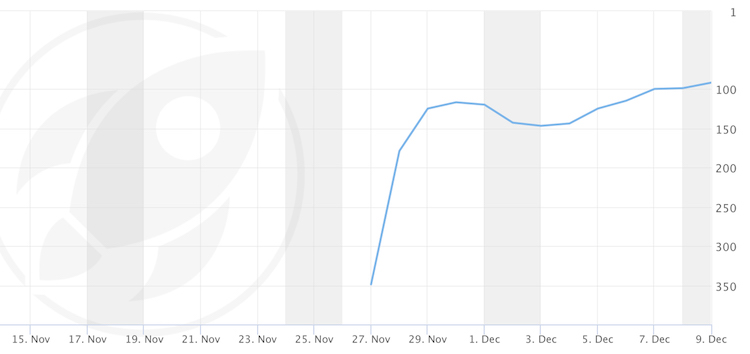 If your conversion rate is higher, the algorithm can afford to bid higher and keep within the set targets. To improve your conversion rate, you should review assets regularly as the performance can vary over time. Luckily, Google Ads offers insight into how well each individual asset engages with and converts users.
In the Ad Asset report, relative performance is given for each asset category. Text ideas will be rated as 'low', 'good' or 'best' once the asset is no longer 'learning'.
The ratings are not relative to text ideas from other campaigns; the performance rating is relative to the asset in that category (text, image, video, HTML5) in your campaign only.

And, another tip on us, don't take out poor performing assets before uploading the maximum number of the relevant ad asset. In other words, if you have less than 20 images and you don't have any additional images to upload, keep in the 'poor' performing assets. Based on the campaign data, Google rotates the assets to show an ad optimized for that user. It may be the case that a 'poor' performing asset doesn't work on one inventory, but it does on another and therefore, is worth keeping in the campaign. The same logic applies to videos and HTML5 assets.
Key Take-Away
After a whistle-stop tour of creative assets in UACs, we hope you now understand how salient high quality and diverse creatives are to your app acquisition strategy.
Equally, we hope you are not aware (if you weren't before!) that your ads are not only created from the assets you upload to Google Ads but also from your app's listing page in the relevant app store. So, if you are thinking about running a UAC for your app, align your creatives with your campaign goal and get your listing page ready!
And, finally, the more data Google has, the better your campaign can perform; so if you are able to, upload the maximum number of images, videos and HTML5 assets.