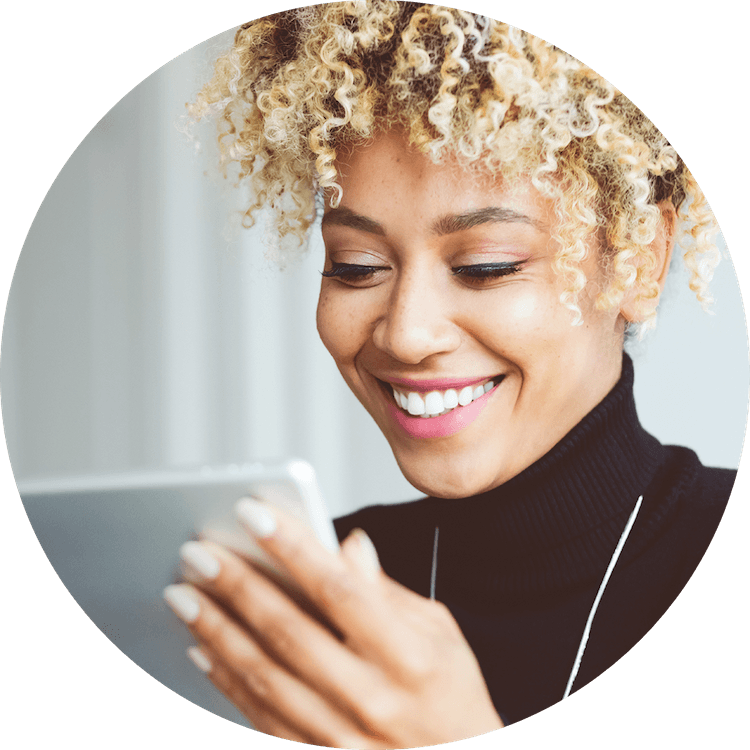 Apple Search Ads have just passed their two year anniversary but there is still little data in the public domain when it comes to the cost of running ad campaigns. So earlier this month we analysed the average CPA (cost per acquisition) across three separate categories (News, Games and Sports) as well as running an overall CPA across all app categories. These categories were chosen due to higher CPAs which are caused by the competitiveness of the categories.
Our methodology was straightforward: we calculated the mean CPA by summing the spend for the month and dividing that value by the total number of conversions for that month. We ran the analysis across the global campaigns that have been run across our own Blackbox Platform since June 2018. It is important to bear in mind that this data does not present an analysis across the entirety of the Apple Search Ads portfolio.
It's important to note that some categories are still subject to significant fluctuations as more and more app owners are testing Apple Search Ads and the bidding becomes more competitive. This is especially noticeable in the games and sports categories, where we can see a rise in June during the World Cup. 
Apple Search Ads CPA Key Findings
Overall CPA
Looking at overall CPA data, the spike in June is due to the increase in CPA for betting/gambling apps that wanted to capitalise on the World Cup. When we examine this data in more detail using the Blackbox platform, the increases in September, October and November are due to an inflation in CPAs and downloads for sports betting apps and casino apps. 
Games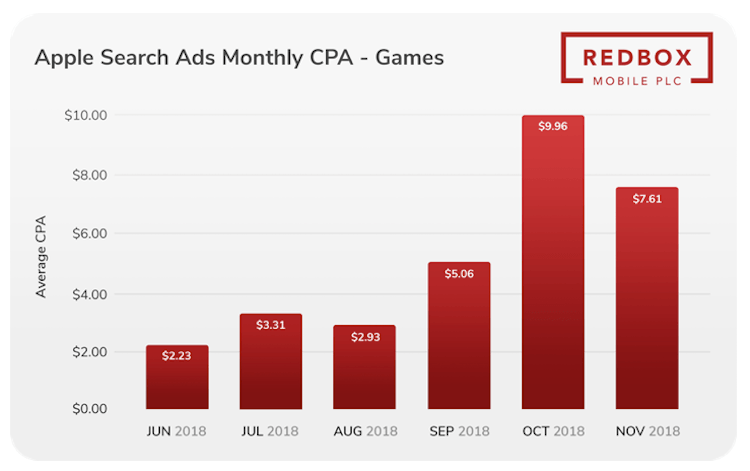 There was a noticeable rise in the CPAs of games towards the latter part of the year with a peak in October at $9.96 per install. Although it can be hard to completely explain this spike, it could well be due to an increase in campaigns by companies promoting gaming apps which feature betting and/or gambling. Due to the way that the 'Games' categorisation works on the App Store, it is currently difficult to differentiate between traditional video games and casino-style gaming apps, with the result that both kinds of app appear in the category results. 
Due to the fact that gaming operators are willing to pay a higher CPA to acquire customers (as the subsequent value of those customers is typically higher), this can present developers of more traditional video games a higher CPA than they may be used to when compared to other forms of UA advertising. We hope that in due course a more granular app store category segmentation will be able to separate out 'gaming' apps from more traditional video games.
Sports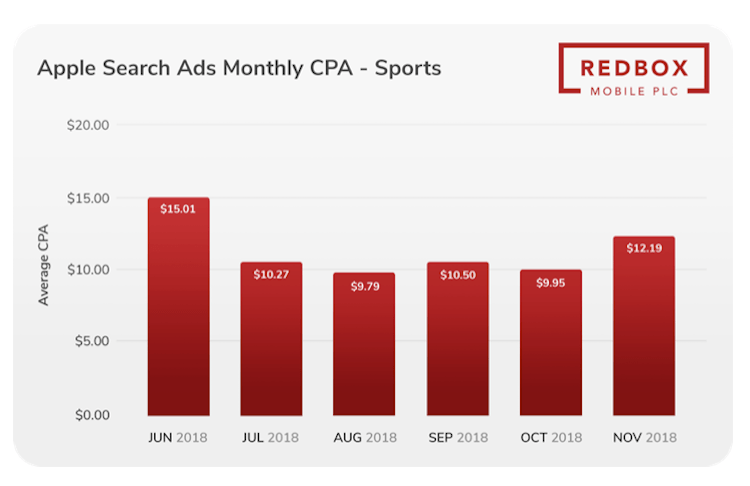 The 'Sports' category has the highest CPA, and is likely to remain so due to a large number of campaigns from sports betting companies. As mentioned earlier, this category saw a spike in CPA cost in June due to the World Cup, but generally has remained pretty consistent, ranging between $9.79 and $10.50, with a slight increase in November.

News 
News remains a less competitive keyword category which is reflected in the lower CPA's. 
After a high of $4.08 in June, we can see that the CPA trended downwards and is under the $3 mark. 
Conclusion
From looking at the data it's clear that CPA for certain categories is affected by events like the World Cup when advertisers are bidding on very competitive keywords.  
We can also see that at the moment the CPA of the 'Games' category is affected by the lack of differentiation within the category, which has resulted in the increased spend by gaming (casino/bingo) companies pushing the cost up for mobile games companies as well.
It's also worth noting that although the CPA for Search Ads may be higher than other forms of mobile advertising, app developers shouldn't compare one with the other. We have consistently seen conversion rates (meaning download and install of an app) of 50% and higher for Apple Search Ads. This is an extremely high conversion versus more traditional forms of mobile advertising.
Also, just like Google web-based paid search campaigns, Apple Search Ads are based entirely on knowing the customer intent at the point at which the ad is served. This makes them highly targeted compared to other forms of UA, so that advertisers can bid on multiple keywords in the knowledge that anyone viewing the ad has a good chance of converting.
Another advantage search ads have is the fact they give participating brands access to very prime real estate at the top of the App Store. It may not be a tangible part of the CPA cost, but anything that helps boost brand awareness will be a positive for companies looking to drive installs however they can.