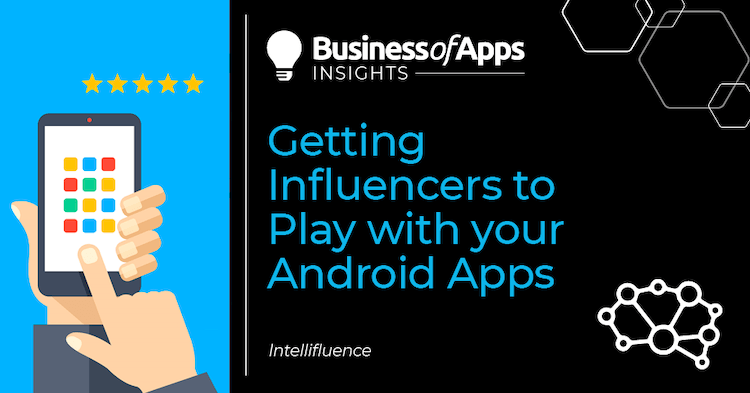 Get it? Play? Google Play? This is the second piece in the series on App Store Optimization (ASO), following the previous article centered on the role of influencers within Apple's app store ecosystem. For specifics on the mechanics of ASO from a Google Play perspective, there's also this great podcast on BusinessofApps.
Similar to Apple, Google has a set of factors for app ranking that come into play (pun intended). Some of these factors such as keyword usage for visibility or your title for conversions are better handled using strategies found in Marie-Laure Cruyt's podcast above. Instead of focusing on how influencers can be used in the overall app creation process, due to the key differences, what makes the most sense to focus on for Google are the reviews. 
Why do reviews matter more?
It is not to say that Google cares more about reviews than Apple. However, there are different variables that come into play from reviews that can make or break an app's ranking. Within the realm of reviews, we'll focus on review acquisition, review response optimization, and featured review optimization.
Acquiring reviews
Like Apple, this is the easiest part of the process when it comes to working with influencers. Should you have access to a list of eager app enthusiasts, this can be as simple as asking for an honest review and rating of your app, with the prerequisite of downloading the app first. The influencer types desired for this activity can technically be anyone with a Google account, however for the most useful review experience it is ideal to solicit reviews from the categories of users most similar to those you want using the app long-term. The process can mirror how you go about acquiring Google reviews for your business itself, would you need to improve your GMB ranking as well. Getting users to leave a review on Google tends to be easier than doing so on Apple, so you can expect to pay less when compensating for honest reviews.
Review response optimization
What's drastically different between the two platforms is how app owners can interact with reviews that take place, namely by responding to them in Google Play. There are a few variables to keep in mind with your responses:
Be timely. As a developer, the best way to think of reviews coming in for your app is to analogize them as critical bug tickets. Since the reviewer receives a notice on their home screen when a response takes place, you'll want to prioritize speed in order to convey to the user that this app is thought of as an important piece of your business and thus cared for by valuing expediency. Even negative reviews can be turned into positive reviews over time just by showing you care and treating review responses as a support channel.
Thick, rich content. Since Google Play takes the keyword and rich content data into account when ranking your app within 'Explore', you'll absolutely want to be sure to incorporate the various keywords you care about in your responses. A handy guide is to consider responding in a paragraph that is both tailored as a response to the user and is geared towards describing elements of your business in a way that benefits you from a content perspective.
Edit, revisit, and communicate. Another wonderful feature of Google Play's review process is that a developer can always come back to a review to edit it. This is critically important when you consider a negative review. For such reviews, you want to be as timely as possible and incorporate the right keywords. However, after you have the opportunity to address the issues you can edit the response, tag users that reported the problem to make them look like heroes instead of complainers, and can treat the process like targeted release notes.

 
The way we recommend using influencers in this process is to highlight your devotion to customer service, from a product advocate standpoint. By running a simple share campaign once reviews start coming in, an influencer can demonstrate the quickness and quality of your response to issues by screenshotting and sharing out to their app enthusiast audiences. Twitter is an ideal medium for accomplishing this. 
Featured review optimization
As a final stage of review optimization, you'll need to ensure that the right reviews are always listed as your featured reviews. This process is a simple up/down voting mechanism based on whether or not a review is useful. Some companies systemize the process and some end up having to treat it like a reputation management service to clean up messes. All things being equal, timeliness wins. The faster you can down vote a bad review, the more likely it is you can prevent it from accruing too many harmful up votes. 
Incorporating influencers in this process is relatively easy. By running an ongoing campaign you can chain the overall process in such a way that you ask for a 1-2-3, which makes the opportunity itself more attractive from the app influencer's perspective: 
Step 1: Download the app and leave an honest review. 
Step 2: Up vote any helpful reviews they see, relevant to their own use case.

Step 3: Share the eventual response from you on Twitter with a link back to the app page to drive more usage.
Once you are at the point of launch, also consider running a targeted press campaign in order to garner as much initial usage as possible, outside of the specific influencer campaign channel. Gamification of trends can help to amplify the effects of the influencer activities.
Need app store reviews? Intellifluence features over 100,000 trusted influencers including electronics & apps specialists who can help you build trust and awareness.