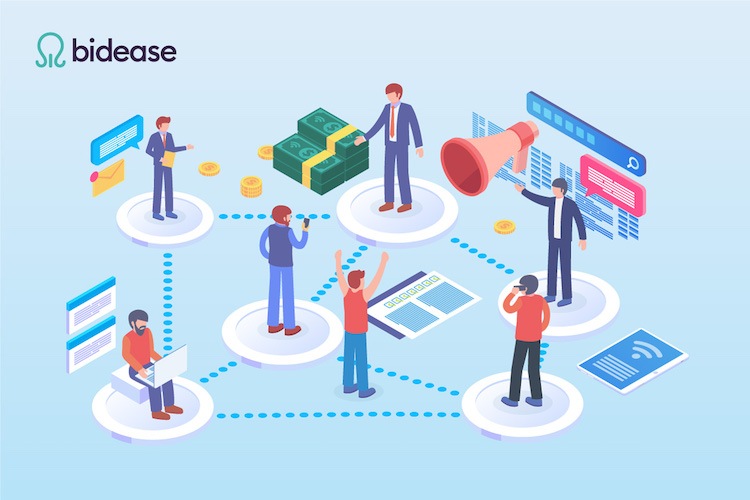 For marketers who want to run online ad campaigns, there's a plethora of channels and approaches for media buying: from direct  integrations and numerous ad exchanges to affiliate/ad networks and mobile demand-side platforms (DSPs).
Today, with the growth and development of ad technologies and the standardization of transparency, buying via DSPs is becoming more and more attractive and in some ways even more efficient compared to other approaches. The heart of a DSP is the real-time bidding (RTB) functional that brings automation, transparency, scalable buying capabilities, and many other  advantages.
Transparency
The lack of transparency across affiliate/ad networks remains a substantial issue which programmatic buying can overcome: with the help of a DSP, marketers can know exactly how each ad is performing and which inventory works best for their product as well as ensure brand safety and monitor the exact source, context and format of each and every ad that was served. This  allows advertisers to see ad spend clearly and reallocate it to the best performing publishers, while eliminating "bad apples" that might not be the best choice for your brand and/or show fraudulent signals.
Detailed analytics and reporting
Along with transparency, it's essential to track other campaign performance metrics. And this is where RTB media buying platforms excel.
Advanced reporting provides marketers with in-depth insights into how users engage with their ads. It is possible to explore all the strengths and weaknesses of each campaign and optimize it using granular real time data.
Another advantage is the ability to access various metrics beyond the basic impression/click/install data: win rates, fill rates, frequency and other parameters provide insight to the media buying process and performance. These can help marketers compare between DSPs as well as collect valuable data for various purposes such as testing new platforms or in-house media buying.
Advanced targeting opportunities
The classic marketing process begins with determining the target audience. DSPs can help identify, find, and categorize audiences based on each advertiser's goals and KPIs while reaching those quickly and efficiently: about 90% of the users globally can be reached via the large ad exchanges.
There are various targeting parameters that allow marketers to understand users through behavioral patterns. Some of those include:
demographics data: gender
behavioral data: interests
geographic: location, country, city, zip code
device and campaign technical data : session depth, frequency cap, carrier, device type, vendors, models, operating system, IP, GEO and others.
To discover your potential customer's inherent behavioral patterns, you can refer to data collected by DMPs – data management platforms. DSPs powered up with data (sourced from a 3rd party, or their own) will provide marketers with insights on how to craft their targeting settings to reach audiences with the most relevant message at the right moment and context.
Advertisers can also set impression frequency and improve their targeting on the go by setting a bid price, audience and apps where they want their ads to be featured on.

Re-engagement campaigns
Efficient and scalable re-engagement campaigns are one of the key benefits of buying media via RTB. When an advertiser has a given list of users to re-engage, finding those on the exchange is the easiest and fastest way to go.  Based on collected insights on how audiences engage with the app and factors contributing to an ad's "success", advertisers are provided with an opportunity to maximize user retention and revenues using granular segmentation, personalized ads based on user history and real time incrementality testing.
For example, if an advertiser wants to reach users who visited a product page but abandoned their shopping cart, creating a campaign for this custom audience utilizing personalized messaging based on their previous patterns can be a great way to encourage them to go back and complete their purchase.
Reach
Knowing that the ads are reaching the required market through accurate targeting and wide reach allows advertisers to focus more on testing various ad inventory to find the top-performing sources.
DSPs are integrated with RTB ad exchanges, so marketers can access various in-app inventory available from supply-side platforms and premium inventory providers via one single interface.
As mentioned earlier, over 90% of all users globally can be reached programmatically. MoPub alone (one of the top mobile ad exchanges, and a division of Twitter) reaches over 55,000 apps across more than 1.4 billion unique devices. Bidding on the open exchange allows reaching multiple monetization SDKs through a single platform, eliminating overlap and creating a standard for data processing, analysis and reporting.
Final thoughts
A DSP provides advertisers and media buyers with everything they need in order to  expand their online ad strategies to new markets and audiences and reach their goals whatever those might be: from brand awareness and user acquisition to retention and user loyalty.
With a clearer picture of the real-time bidding advantages and keeping in mind that it requires a data-driven mindset and a methodical approach to scaling and optimization, marketers can now make the most out of their programmatic initiatives.
When it comes to digital media buying, transparency is a key factor that makes real-time bidding via programmatic stand out. The level of transparency offered by programmatic buying helps minimize fraud, delivers more campaign performance insights, and enables greater scale.

Pavlina Vasilatou, Strategic Partner Development Manager, MoPub


RTB allows advertisers to get access to true user-level auction bidding with better transparency than a traditional waterfall or affiliate network.

Matthew Sadofsky, Chief Marketing Officer, Studio

When in comes to DSPs you deal directly with end users. You can target users who are eligible for your KPIs despite the app where your ads are shown. For example, a "good" poker user can be acquired in a hyper casual app. So, in general, DSPs have broader targeting options comparing to ad networks (app category, interests, age, sex, first impressions etc.)

A crucial fact is that using DSP we get better transparency rather than most of the ad networks can offer – we see all the information about ad requests, impressions, win rates, sources volume and many more. Based on this data we can make decisions how to optimise, scale and increase ROAS.

Sam Forrest, Director for Global PR, Marketing and Communications, KamaGames

One of the main benefits programmatic advertising provides is the possibility of acquiring users that are not available in classic Ad Exchanges.
The reason for this is the inventory itself, available only via RTB, and wider opportunities for targeting. Programmatic allows the targeting of users by a wide range of parameters, starting from country, state, city or any location, such as a hotel or a mall, and ending with such flexible parameters as searching for people in mobile apps by bundle id, limiting the number of impressions per user and even mobile carrier.

All of that allows a more granular level of user acquisition to be reached and, thanks to flexible settings, more quality app installs are received.

Igor Bielyshev, Head of UA, Easybrain