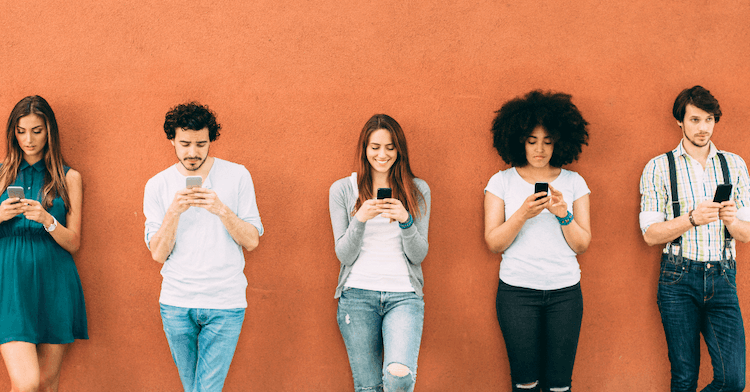 In 2018, the global gaming industry reached new heights, when its revenue officially surpassed box-office revenue, and this explosive growth continued in 2019. With over 3B smartphones globally and with the hyper-growth of mobile-friendly hyper-casual games, it comes as no surprise that mobile gaming accounts for 45% (or $68.5B) of the global games market – representing almost a 30% growth from 2018. 
In fact, mobile games today account for 33% of all app downloads, 74% of consumer spend, and 10% of all time spent in-app. Such a fast-paced and vibrant industry brings with it plenty of buzz in technological advancements, investments and competitiveness. A lot has happened over the past year and with a new decade upon us, it's time to look back at where we've come from and predict what's in store. 
Streaming, cloud gaming, and the subscription model
With gaming becoming such a dominant force in the app markets, Apple and Google are trying to shift away from being just a middle-man taking a large cut from developers. Perhaps also shaken by China's multiple app store setup and Epic's bold move to go solo and skip the Play Store entirely, they began shifting their positioning to focus on bringing added value to the end user – becoming a destination rather than a middle man. 
This lead to the growth of subscription, cloud and streaming services, dominated by the launch of Apple Arcade, Google Play Pass and Google Stadia. The question lies in how relevant and appealing these models are at scale. Players today engage with games as instant and accessible entertainment experiences that are consumed in small bursts of time while doing other things. They are less bothered by ads, and are unlikely to make an IAP, leading us to wonder if they would ever pay a monthly subscription fee. For the mid or hardcore gamers who already pay for games, these services are more appealing, but we're yet to see how many gamers these services will succesfully manage to convert. For cloud gaming, Google Stadia's rocky launch has shown how it lacks the proper infrastructure to satisfy its console audience when they're on the go.
From the developers perspective, the revenue model for all three services is a closely guarded secret, making it difficult to evaluate how sustainable each model is. 2020 will be a telling year with Apple and Google battling it out to grab an even bigger piece of the gaming pie. Or will this go down the same route as Ping which couldn't crack an already strong ecosystem. 
Investments in gaming reach new heights
2019 continued with explosive investment growth and acquisition activities in both gaming and the wider gametech industry that supports it. When it came to the gaming companies themselves, Tencent increased its share to a majority stake in Supercell, Ubisoft acquired Green Panda Games, Brazil's Wildlife Studios led a funding round of $60M, and Scopely raised another $200M, bringing their total funding to over $450M. But it didn't stop there, we saw Madbox, Voodoo, Playtika, Kongregate, Zynga and many others be active players in the acquisition and investment scenes. 
There was an increase in investments in gametech as well. CVC invested in ironSource, Blackstone acquired Vungle, Adjust raised $227M, and Unity continued its M&A spree with the acquisition of live-ops company, ChilliConnect. Even national governments have realized the potential of investing in the gaming industry, with countries like the UK and France establishing game funds that aim to both attract and retain talent. The sheer number of investments in the gaming space this year is indicative of three things: stratospheric growth, massive revenue, and the extensive demographic reach of mobiles games.  
Hyper-casual continued to dominate
Hyper-casual's size and impact on the industry remained substantial throughout 2019. Since January, hyper-casual games have represented 12.5% of the total game installs, and this 37.1% YoY growth represents 76.4% of the overall growth of the mobile gaming market, making hyper-casual responsible for the majority of the market's growth.  
With hyper-growth comes increased competition. In 2019 we witnessed many small studios – even one man shows – beat some of the biggest names in the business to the top of the charts. Hyper casual is already a genre with low barriers to entry, given how fast production times for new games can be. But this trend towards increased market diversification was also enabled by a more robust and accessible technological infrastructure for monetization and user acquisition, which helped smaller studios achieve impressive growth in short periods of time. 
Having said this, the hyper-growth of the first stage of hyper casual seems to be leveling out, as competition for users continues to heat up and bigger publishers face more pressure over margins. Moving forward, we can expect to see both more consolidation and more development in-house as bigger publishers look for increased efficiency, along with a potential maturing of the genre, with more complex game mechanics leading to higher retention. 
Creatives became the frontline of competition
With more tools for automation and optimization available for user acquisition managers, creative became one of the most significant ways game companies could gain a competitive edge in the fight for new users. The improvements in optimization were partially powered by the new wealth of in-ad data which helped marketers understand user engagement and ad performance far beyond the traditional impression and click measurements of the past. The new data sets – on the connection between winning or losing in a playable ad and the likelihood to install, or how long users engaged with the ad before dropping off – could inform optimization strategies which had a powerful impact on performance. 

The spike in creative performance (tracked according to the industry average for installs per thousand impressions, IPM), was also caused by an increasing use of aggressive tactics, such as click-to-store mechanisms or deceptive gameplay. While these activities might inflate numbers in the short term, over the long term they can cause a loss of trust from users, which will ultimately hurt growth. In 2020, in-ad data, tools for automation and optimization, and genuine creative innovation will be the defining factor of a successful creative campaign. 
UA and monetization activities began to consolidate
As advertising has increasingly become a significant source of revenue in the mobile game space, in 2019 we saw the alignment and often merging of UA and monetization activities into one unified team. 
While there are different configurations of how companies are managing this setup, the goal has been to enable one person or group of people working closely together to see the full picture of their game's growth. Ultimately this leads to developing a deeper understanding of the game business, and how user acquisition performance informs monetization activities which in turn impact user acquisition optimization. 
Though 2019 saw more casual games merging their teams, it was also a year which saw more IAP-based games realizing the benefits of monetizing through ads. As we see this trend continue, we're likely to see more studios from an array of genres realize the advantage of unifying their teams. 
Looking forward
Mobile gaming has become synonymous with hyper-growth, strong user engagement, and a demographic reach that stretches further every day. It will be exciting to see where the next decade will take mobile gaming, and what creative twists are in store from gaming studios and the gametech industry for gamers worldwide.