Mobile payments are used by more than two billion people globally, with millions more coming online each year.
In India, South-east Asia and South America, the younger generation has skipped the usual process of owning a credit or debit card, in favour of using mobile apps.
Adoption of mobile payments is weakest in developed nations, such as Germany and France, which are finding it hard to ditch cash and cards. In the US, Apple Pay is still not being used frequently in-store, despite over 50 million users signing up for the service.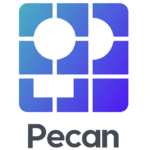 Outside of China and India, most mobile payment solutions mimic regular card readers, which use near-field communication (NFC) to send digital payments to card readers. The mobile ecosystem in China was integrated far more rapidly into the real world and QR codes are the primary form of payment solution.
Alibaba and Tencent, the two largest companies in the country, run the two primary payment services, AliPay and WeChat Pay.
AliPay is the default service for Alibaba's Tmall and Taobao, the two largest e-commerce platforms in the country. WeChat Pay is the default service for WeChat, the country's most popular social app.
In India, there is a three way competition for market share between Paytm, PhonePe and Google Pay. Paytm is the largest in terms of users and transactions, however, PhonePe and Google Pay process more UPI payments.
Apple Pay and Google Pay are the two global payment solutions, with Samsung Pay a distant third. PayPal, which made its mark in the eBay era, has built a super-app to compete with Cash App and other new mobile payments solutions. PayPal also owns Venmo.
Several regional mobile payments services have seen rapid growth in the past few years, including GrabPay (South-east Asia), SadaPay (Pakistan), Mercado Pago and PicPay (Brazil).
Higher adoption of regional payment brands suggests that global brands, such as Apple and Google, may have a harder time in the near future outside of dominant markets, similar to how Uber struggled in Asia.
With mobile payment adoption expected to reach 4.8 billion by 2025, leaders in a specific country or region could see remarkable revenue growth, especially as a lot of these apps are heavily integrated into other financial services offered by the provider.
We have collected data and statistics on mobile payments. Read on below to find out more.
Key mobile payments statistics
Mobile payments transaction volume reached $1.7 billion in 2021, a 27% annual increase
Over two billion people used mobile payments in 2021
AliPay and WeChat Pay, the two Chinese mobile payment services, had the most users
Apple Pay was the most popular mobile payment service in the US
Top mobile payments apps
Title
Description
https://www.businessofapps.com/data/apple-statistics/#:~:text=Apple%20Pay%20active%20users
Apple Pay
Outside of China, Apple Pay has the largest transaction volume of any mobile payment service
https://pay.google.com/intl/en_uk/about/
Google Pay
Android's default mobile payments solution, with an annual run rate of $110 billion transaction value in 2019
https://www.businessofapps.com/data/paypal-statistics/
PayPal
Online payments stalwart which recently launched a payments super-app, combining savings, crypto and deals
https://www.businessofapps.com/data/cash-app-statistics/
Cash App
Square's own payments super-app, which began life as an easy way to send friends money on mobile
https://www.businessofapps.com/data/venmo-statistics/
Venmo
At a time when mobile payments were non-existent in the US, Venmo paved a way with its mobile app
https://www.zellepay.com/
Zelle
A collaborative effort by the major US banks to curtail Venmo and Cash App's growth
https://www.samsung.com/uk/samsung-pay/
Samsung Pay
A distant third in comparison to Apple and Google Pay, but relatively popular with Samsung mobile owners, especially in South Korea
https://global.alipay.com/platform/site/ihome
AliPay
The largest mobile payments platform in the world, processing $17 trillion transaction volume in 2019
https://pay.weixin.qq.com/index.php/public/wechatpay
WeChat Pay
Second largest payments platform in China, which is the default payment method on WeChat
https://wise.com/money-transfer-app
Wise
Money transfer service Wise has flipped the market on its head with super-cheap international transfers
https://paytm.com/
Paytm
India's most popular payments platform, responsible for 75% of mobile transactions in the country
https://www.phonepe.com/
PhonePe
Flipkart-backed mobile payments service, which has over 300 million users in India
Mobile payments app transaction volume
Mobile payments transaction volume reached $1.7 trillion in 2021 but is expected to slow down in 2022. Most of the revenue is generated from the small interchange fees that each vendor charges per transaction.
Mobile payment app users
2020 added 300 million new mobile payment app users worldwide, a large dip in growth following the 600 million added in 2020. This was primarily due to the coronavirus pandemic, which led to vendors and customers not using as much cash to pay for things in store.
Mobile payments users by app
China's two mobile payments services are the most popular, despite only being popular in the home country. Apple Pay is broadly popular in all countries where the iPhone is, but has not seen much success in China.
Mobile payments app adoption by country
China has by far the highest adoption rate for mobile payments, with buskers to street food vendors to taxis all offering QR codes to pay. India is seeing a surge in adoption, with the same QR code usage. Germany and France have far lower adoption rates, partly due to the hesitation from banks and customers of mobile payments.
Mobile payments app market share (US)
Apple Pay is the most popular mobile payments service in the US, with 43.9 million people having used it at least once. Starbucks is surprisingly second, with 31.2 million people using it in the US, more than Google Play.
Mobile payment TPV (US)
For mobile payments that don't involve NFC, Zelle, a cooperative mobile app owned by the big banks, is ahead of Venmo and Square in total payment volume (TPV).
Mobile payments app market share (China)
AliPay and WeChat Pay are a duopoly in the mobile payments market in China. AliPay is the primary service for Alibaba's e-commerce platforms, while WeChat Pay is default on WeChat and its thousands of mini-programs.
Mobile payments app market share (India)
Mobile payments are structured differently in India, with the National Bank of India deploying a Unified Payments Interface, which has become one of the more popular ways to transact through mobile. PhonePe and Google Pay lead in this market, however, Paytm is the largest payments service in the country by total transactions.
More Finance App Data