Taha started his career in tech by founding a marketplace startup in 2018. He worked in various industries as a growth expert and demand generation professional. In 2019, he started an entrepreneurship podcast called 415 Stories, in which he is having fireside chats with founders and investors in Silicon Valley on scaling startups and fundraising. Taha has been with MobileAction since November 2020, currently overseeing partnership initiatives at the company.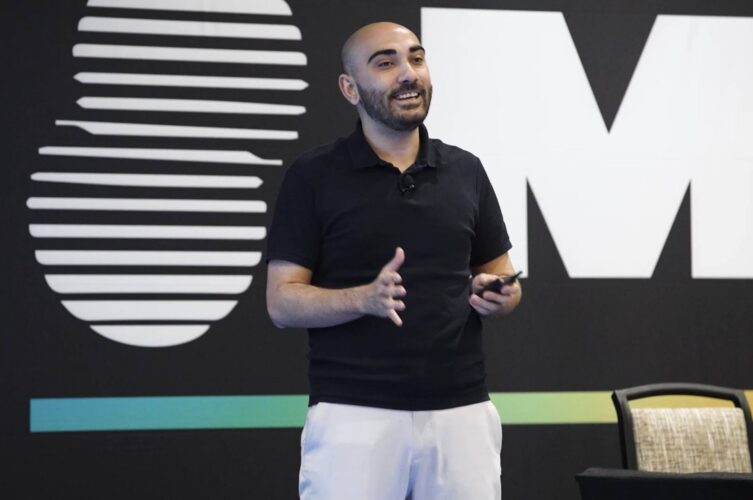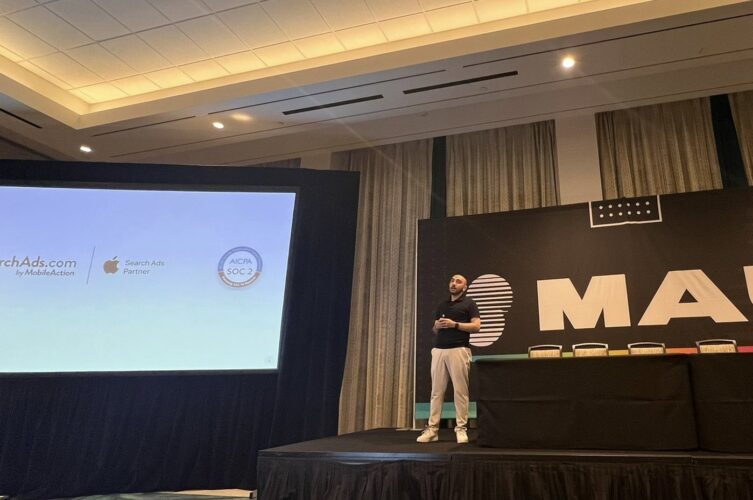 In your own words, what's your role in the app business right now?
I am responsible for MobileAction's partnership initiatives, where I am in close contact with industry players of all segments like developers, app marketers, agencies, consultants, and solution providers. I am working on creating meaningful partnerships between MobileAction and our friends in the ecosystem.
We are trying to make sure that our customers are always benefiting from the best insights and capabilities in the market and staying at the very top of the search results.
How did you end up working in apps? / get started?
It's a fun story! When I was a full-time podcast host, one of the founders I interviewed on the show was Aykut Karaalioglu, founder of MobileAction.
A few months after our podcast episode, Aykut offered me a position at MobileAction to work on growth. The market and the company's position in the industry were exciting, and I decided to get on board. Since then, it's been a delightful experience working alongside a great team!
What are you most excited about in apps right now? (tech, trends, people, verticals)
I'm very excited about Custom Product Pages (CPP) in the App Store and am curious to see how marketers will utilize them. I believe there are many interesting ways to put CPPs to use for paid acquisition, especially on Apple Search Ads. At SearchAds.com, we've seen great results in tap-through rates and conversion rates for our clients using CPP on Search Ads and I believe the overall market experience will not be an exception.
What other companies in the app space do you rate/ inspire you and why?
I'm a fan of Superhuman, which is a great email app I personally use. The way that they designed their onboarding and created a native mobile app experience is amazing. I'm much better at working on my emails with Superhuman!
What do you like most about working in apps?
Mobile is one of the fastest-growing markets. I believe it's because of the fact that the most comprehensive hardware to deliver a solution that solves the most complex problem in the real world is a smartphone.
That's why the most groundbreaking startups and tech companies in the last decade have either delivered their solutions exclusively through mobile-only or have a strong emphasis on mobile as their prime delivery channel.
Other than the market, I love working with professionals in the mobile marketing industry, the knowledge-sharing culture and being in a fast-paced ecosystem keep me excited to create more value.
What one thing would you change about the app industry / market?
I believe that connectivity and knowledge sharing in the industry should get stronger and more frequent. Initiatives like ASO Stack, Puzzle Society, and MobileAction's Growth University are great examples of this, and I believe as people get more connected, the challenges and hardships of being in a fast-paced industry will be overcome much more easily.
Where do you think there's an opportunity for apps / or unmet needs?
Diversifying the channel mix is very important, and it would take time to see meaningful results when apps are testing a new channel.
A reputable number of apps brings the majority of their revenue from one or two channels. While apps keep running with their existing and proven channels, it's important to try to create playbooks that work on other channels. Since our industry is so dynamic, relying on a single channel might not be the best idea when certain changes happen.
Aside from that, I believe Apple Search Ads presents a huge opportunity for mobile app developers, especially considering Apple is planning to introduce two new placements, one being on the Today's Tab. When coupled with custom product pages, I think Apple Search Ads is getting really exciting. So many incremental revenue opportunities will be available through these new tools and placements. More importantly, app developers can now offer personalized and better user experience even before users interact with their app.
If you weren't working in apps what would you be doing?
I would work on my own startup, most probably building a mobile-first startup, other than being a solution provider in the ecosystem. Mobile is a passion for me!
iOS or Android?
iOS
What app(s) have been most useful to you over the last year?
Superhuman, Kindle, Readwise, and Airtable
What's on your Spotify / Music party playlist?
Well, depends on the mood but here are some artists I've been listening to lately – Bob Moses, Maroon 5, French 79, Lost Frequencies, and Rüfüs Du Sol.
Any Netflix/ TV show recommendations?
My Octopus Teacher on Netflix is a great documentary!
Is there anything else we should know about you?
My recent outdoor hobby is wandering around with e-scooters wherever I travel for the first time! They're great commuting vehicles but also a really fun way of exploring a new city! 😃
Do you know someone driving change and growth in the app industry? Nominate an app leader here.