Simon is  currently Chief Executive Officer at Adjust, the analytics platform marketers trust to drive the growth and success of their apps. As CEO, he oversees all global operational management, while executing the company's vision to serve as the platform that powers mobile marketers' decision-making.
Simon, or Bobby for short, is originally from France but currently lives in Berlin, having moved there eight years ago when he started his career at Adjust as an Integrations Engineer. He was one of the company's first employees.
Simon has worn many hats at Adjust and has been deeply involved in many core areas of the business. Over the years, he has served as Head of Solutions and Integrations, Vice President of Support, and most recently as Chief Customer Officer (CCO), leading the company's vast global client services organisation, which ensures customers have all the tools and technical support they need for long-term success. Just prior to becoming CEO, he was part of the team at Adjust that was directly involved in developing solutions for the company's partners and clients when Apple's iOS 14 privacy regulations first came into play.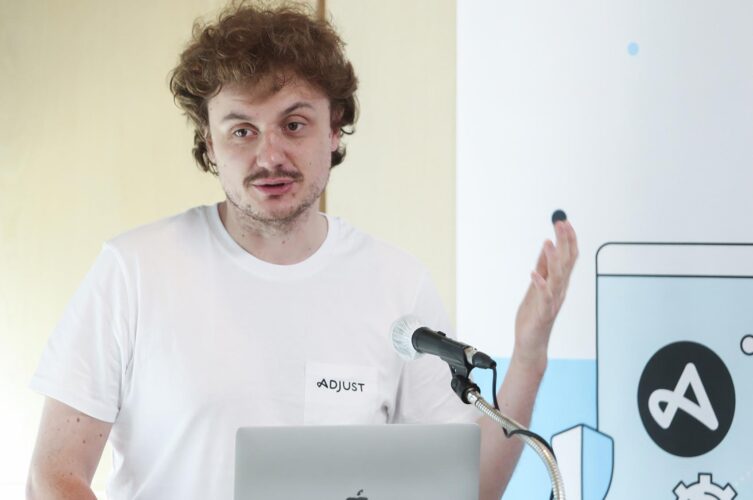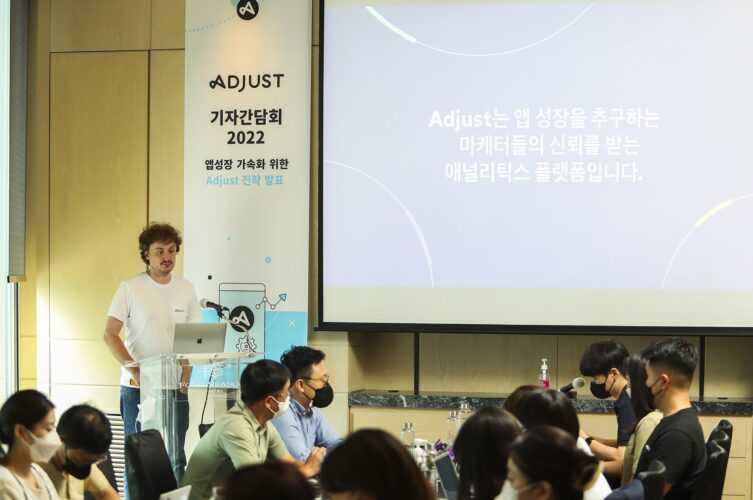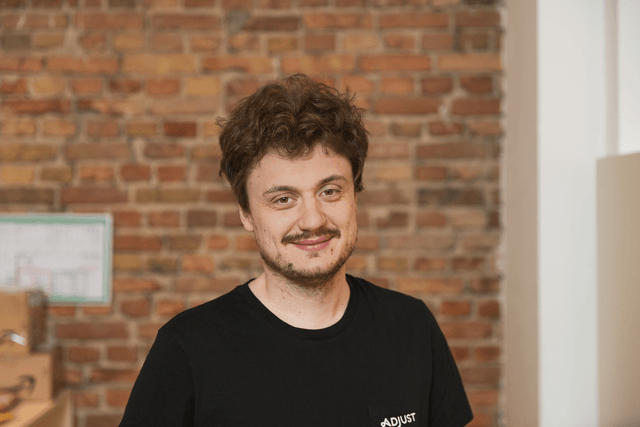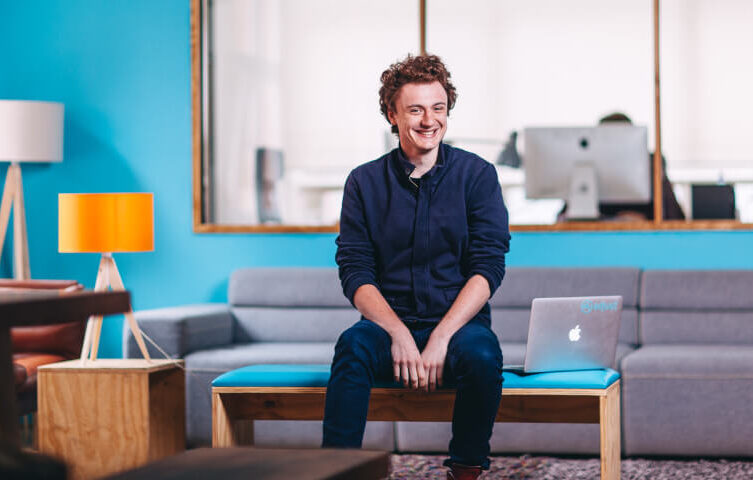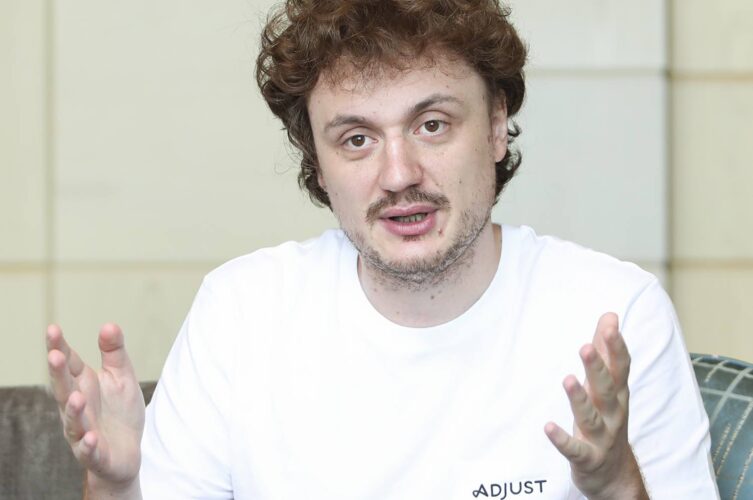 In your own words, what's your role in the app business right now?
My role, through Adjust, is to make mobile marketers' lives simple by providing a unified platform that helps them achieve their mobile marketing goals and grow their app business, no matter their size. We are continuously working on designing and evolving our analytics tools to give marketers the deepest insights into their user interaction, marketing channels, and campaign performance.
How did you end up working in apps? / get started?
To be honest, my career path wasn't planned, you could even say it was random, though I am so pleased to be where I am today. I moved to Berlin for work in 2014 and at the time there were a lot of start-ups in tech, and in particular within the mobile industry, so it seemed like the natural progression. I was very fortunate to have the opportunity to join Adjust in its infancy when we were just a small group of employees with a big vision. Funnily enough, when Adjust hired me 8 years ago, I didn't even have a smartphone!
What are you most excited about in apps right now? (tech, trends, people, verticals)
Working in this industry, we are certainly not short of challenges, and with challenges come new and exciting opportunities. The mobile app ecosystem has changed a considerable amount over the last eight years that I've been involved, and now we are undergoing another round of evolutionary changes – whether that's privacy or regulatory changes. These changes provide a lot of opportunities for companies like Adjust to adapt and innovate to offer new solutions to the market that help meet mobile marketers' evolving demands.
What other companies in the app space do you rate/ inspire you and why?
In the same space as Adjust, Braze is a pretty cool company. They've been working really effectively towards their vision and it seems to be going really well for them.
What do you like most about working in apps?
Definitely the fact that it's an ever-evolving ecosystem. We always have to adapt, and with changes and adaptation come new opportunities. The industry is never stale, and it's always an ecosystem of innovation, which pushes me and drives the company forward.
What one thing would you change about the app industry / market?
The thing I'd change is the same thing that inspired Adjust's advanced analytics solution, Datascape. In the app ecosystem, there is a lot of fragmentation. Advertisers need to use so many different platforms to see their data, so there is absolutely a need for data aggregation.
Datascape empowers app marketers to make smart, fast decisions by bringing all data into one place, on a single screen. Having this overview and level of insights allows marketers to optimise their strategy and focus on growth more effectively and efficiently.
Where do you think there's an opportunity for apps / or unmet needs?
There's an opportunity for a single platform that answers every one of mobile marketers' questions. Marketers right now are using a number of different tools. With recent changes in the industry, too, such as the introduction of iOS 14.5, advertisers are still trying to understand how to adapt.
The mobile app industry is a much more mature ecosystem than it was eight years ago and now we are in a spot where we know what it is, we know where it's going. We have an opportunity to put all learnings together into one platform which allows us to make mobile marketers' lives easier. That's what we have been working on solving at Adjust, and what we have already managed to improve with Datascape and CTV AdVision, which is the industry's first comprehensive CTV measurement solution.
As the market continues to mature, not only will we see more consolidation, but a desire for a more fully integrated tech stack that allows for more automated and efficient mobile growth. The ability for mobile marketers to get everything they need to measure, analyse, automate and protect their campaigns under one roof, on one platform, will help apps stand out from the competition and grow faster.
If you weren't working in apps what would you be doing?
That's a tricky one. Perhaps a teacher, or maybe building houses, who knows. The mobile app ecosystem is relatively new and when it started it hired a lot of people who have grown with the business and I'm one of them. Who knows what the future holds!
iOS or Android?
When I got the job at Adjust I inherited an Android from a co-worker. I was happy with it and I've stuck with it since. As long as it does the job.
What app(s) have been most useful to you over the last year?
When it comes to work, most definitely Slack. Outside of work an app I use a lot in Berlin is called Vytal. It's a way to reduce waste by getting a free reusable container when you order food. You have it for up to 15 days and then return it to the restaurant.
What's on your Spotify / Music party playlist?
Aside from all of my daughter's favourite songs, I have a lot of French rap on my Spotify.
Any Netflix/ TV show recommendations?
I don't watch too much TV; I enjoy cooking and music more. Though saying that, at the moment I'm enjoying watching Succession – about spoilt people playing in a fantasy playground unable to stop and enjoy their riches because of greed and mania.
Is there anything else we should know about you?
I see my number-one job as empowering my team to do their best work. Making mistakes means making progress – and giving your team the confidence to take full ownership over their projects leads everyone to succeeding in the long run.
Do you know someone driving change and growth in the app industry? Nominate an app leader here.