Shay has been the Director of Business Development at Bidalgo for 10 years, in the gaming, apps, and SaaS ecosystem. He has worked with over 250 talented developers worldwide on their business, growth strategy, technology, and content.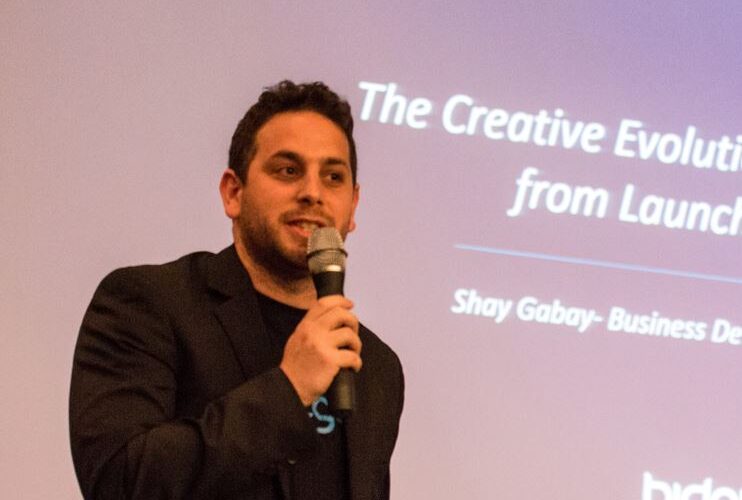 In your own words, what's your role in the app business right now?
I connect dots for a living. Sometimes this relates to marketing, but what I enjoy most, is connecting people to businesses and products, and sometimes people to people. Currently helping developers in the app economy turn their creation into a successful business.
How did you end up working in apps?
After switching imaginary careers every year during college, as I was drifting off in class, I noticed my classmates were playing FB canvas apps. So, after some browsing for tech solutions in the field via LinkedIn, Bidalgo was my very first choice, alphabetically.
What are you most excited about in apps right now?
It's exciting to see that EMEA-based companies have become more mature over the years, and moving from quickly selling startups, to building scalable companies. With bandwidth improvements, apps and digital experiences can be more accessible to new markets and 2 verticals I expect to explode in the next few years will be the likes of Ed-tech & Med-tech, which can change our children's future for the better.
What other companies in the app space do you rate/ inspire you and why?
I love how grocery delivery apps utilized the pandemic to create wonderful customer-centric experiences like Gorillas/Getir, as a VIP customer of Gorillas you sometimes get a free Banana. Also, companies like Lightricks whose apps enable us to spark up creativity or be better versions of ourselves.
What do you like most about working in apps?
The people in the space are remarkable, the constant serendipitous atmosphere makes you feel 6 impossible things can be done before breakfast, and I will say this is one of the very few career paths out there, that when you mix Art & Science and can learn fast, you will have a massive impact on any business in the space, very quickly.
What one thing would you change about the app industry?
Although some say consumer & business apps are 12-18 months behind mobile gaming when it comes to connecting data to creativity, leaders in retail and subscription have great knowledge in CRM and brand media. I wish that someday the gap can be bridged and both sides could maybe learn from each other more.
If you weren't working in apps what would you be doing?
Probably an aspiring writer in mind, an awful waiter in real life, and while drifting off, finding my way again.
Where do you think there's an opportunity for apps / or unmet needs?
With future changes in technology, consumer behavior, and new business models, complemented with the recent market consolidation & Apple's ATT changes, all lead to one simple fact. Creative will make or break your business. Do you know that saying "a picture is worth a thousand words"? well, in our space, 1 creative can be worth $1bn.
Do you know someone driving change and growth in the app industry?
Nominate an app leader here.