Paul Müller is CEO and co-founder of Adjust, the mobile marketing analytics platform trusted by growth-driven marketers around the world, with solutions for measuring and optimizing campaigns and protecting user data. He is responsible for managing Adjust's expansion into new territories and technologies, and maintaining their growth-focused culture. From the start, his vision has been to build the best possible solutions for mobile marketers worldwide – even if it breaks the status quo.
His role as a leader and entrepreneur in the mobile sector stems from having been an app developer many years back. At that time, mobile marketers had no idea where their users were coming from, how they discovered the app or how they were using it. Paul and his co-founders wanted to solve this problem and created Adjust to provide a solution. His vision has always been to build the best possible products in order to provide high-quality analytics, measurement, campaign management, and fraud prevention to mobile marketers worldwide, leading Adjust to become the definitive growth engine for mobile apps.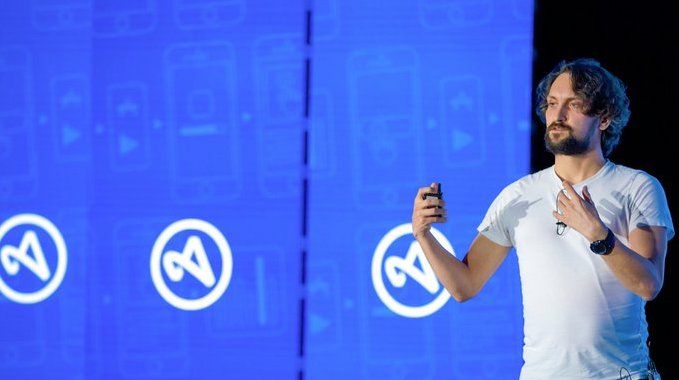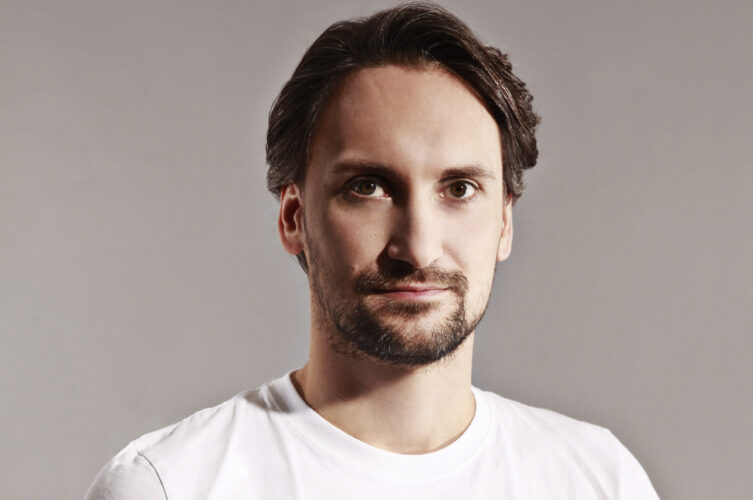 In your own words, what's your role in the app business right now?
My role as CEO of Adjust — the leading mobile marketing analytics platform — is to provide measurement and an understanding of ROI for our clients; and to provide continuity despite an ever-changing app ecosystem.
How did you end up working in apps?
I started as an app developer when the app store was first introduced. I was young, only 24, and, looking for something to do, I ended up working on simple entertainment apps. From there, I built the first app finder. The need to track and measure downloads for promoted apps quickly arose, as app developers didn't want to pay for exposure. So, this spiraled into building the technology of tracking. It was an interesting business, and for me it was a great opportunity to witness the birth of our industry.
What are you most excited about in apps right now?
Now 10 years in the industry, I've seen a lot of maturity in the space — and there is still a lot of innovation. In particular, the movement towards Connected TV offers a lot of opportunities and is at the beginning of its development. I love getting leaders up to speed, showing them what the technological possibilities are. How they can grow customers to full potential is also exciting.
At Adjust, we've gained new perspectives since we started working closer with AppLovin. We are creating a robust set of tools that give developers the things they need to be successful. Together, AppLovin and Adjust innovate and accelerate attribution and analytics, leading to a more rewarding ecosystem for developers.
What other companies in the app space do you rate/ inspire you and why?
I follow companies working in the subscription-based industry with great interest. They can unlock a lot of potential, especially with Google's latest changes to the in-app subscription pricing.
There is also a lot of excitement and potential in the self-improvement space — apps that aim to help your health and wellness, perhaps accelerated by the pandemic. This business model and space has a lot of room to develop and grow.
What do you like most about working in apps?
It is never boring. There's continuous change; since I've been in this industry, I haven't seen a year when there hasn't been huge shifts in the industry, whether its customers, technology, the economy, or a global pandemic.
You can never predict what's happened or will happen. You can't make a prediction of what the next 10 years will look like. The rate of change is dramatic and comes as a big surprise to the market. Even the market share of huge platforms can shift. The biggest established companies are being challenged; the competition is heating up. competitors arise.
What one thing would you change about the app industry?
I would like people to follow catchy headlines less. I would like people to understand that change can come in more complex ways, and there are no simple answers. It would be easier if people understood this. People try to find simple, snappy answers, whether about platforms, regulations, whatever. I would want people to focus more on what is actually happening, reading longer explanations, rather than a headline which is useless in 3 months.
Adjust doesn't chase headlines. We wait for statistically relevant data and information before publishing anything. Real life impact is often very different to what people anticipate.
I would also change people's understanding of the underlying definitions of the metrics they use to define success. People assume that if a number is higher it means you are doing better. I think the incentive structure should be less superficial; not based on KPIs whose definition isn't clear. Progress should be more authentic and measure actual change— true performance improvement. A simple example is the difference in app retention rates on day one — how many users stick around is actually very complex, looking at how you define "day one", etc. It is something people need to spend more time understanding, ask questions, and think a lot more about.
If you weren't working in apps what would you be doing?
I would have my own racing team – like Formula 3 or 4 . I love racing and driving — and I enjoy working with a team towards a passionate goal.
What app(s) have been most useful to you over the last year?
I don't use many apps but Reddit and Gmail. Though Woodoku really helped pass the time during the lockdown.
Do you know someone driving change and growth in the app industry?
Nominate an app leader here.