Gal has over 16 years of experience in online marketing. After graduating from the University of Haifa with a B.Sc. in Computer Science, he decided that building sophisticated marketing technologies is way more interesting than coding websites and apps, which led to the founding of yellowHEAD together with Shai Karmi.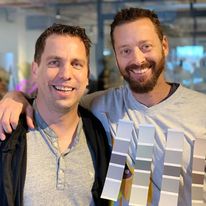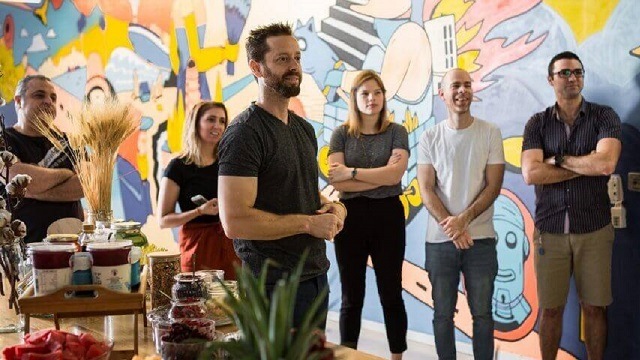 In your own words, what's your role in the app business right now?
My and yellowHEAD's role is to help scale apps. The app space has become very crowded, and we need to try and find interesting businesses so we can help them scale quickly and efficiently. I think our unique combination of organic and paid and integration of AI technology into our processes give us a unique ability to help great app ideas break through the noise in the app ecosystem.
How did you end up working in apps? / get started?
I started as a software engineer working on websites back in 2005, a few years before yellowHEAD was founded. I've always loved working with code and the Internet in general. When we started yellowHEAD in 2013, it was around the time apps and app stores were emerging. We were all part of the revolution really. We had the chance to see how each app platform worked and how each marketing platform, such as Facebook or Google, took a different approach.
We knew that the one that gambled on the success of the combination of apps and marketing was going to be the new market leader. At the time, yellowHEAD was the first one to really take on app marketing, and it was very natural for us. Zynga was the first client and after starting with them and having success, we started working on their entire portfolio of games. That is really what pushed me and the company to get started and scale quickly.
What are you most excited about in apps right now? (tech, trends, people, verticals)
There is a ton of apps out there now and with all the talk about the Metaverse, Web 3.0, etc., people are asking if this is the end of apps. There are way too many apps out there in all the verticals. Each is unique and many are great and helpful, but that also means that everyone has way too many apps. I think the trend is headed to super apps. These will be the apps that unify apps through aggregation. Imagine one app for all your work productivity or one app for dating that allows you to book a restaurant for a date, send flowers and chocolate, and provides a more personalized experience and date recommendations. That is where we are headed: super apps and a much more personalized app experience. This is super exciting to witness first-hand, but with one app owning all this data and the use of AI, a bit scary too.
What other companies in the app space do you rate/ inspire you and why?
TikTok is one company I really like. I quite enjoy the way they disrupt the social ecosystem. They took their idea in an extremely crowded vertical and not only did they break in, but they are constantly expanding outward. Their growth strategies and ability to become a giant in such a short time are almost unparalleled.
What do you like most about working in apps?
Data, data, data. I am a huge believer in data and when you have access to it, there is so much you can learn and do. From fixing apps to customization and monetization, data is the key to everything. And with everyone using apps for something, it really lets us gain insights into trends and user behaviors beyond the app as well.
What one thing would you change about the app industry / market?
We need to democratize the market for apps so it's not just about who has the most money and can make their app #1 by flooding the marketing with money. We need to find a way to find the apps that can create real change and enhance people's lives and make sure that those apps help lead the way, not just get buried because they don't have the same budgets.
Where do you think there's an opportunity for apps / or unmet needs?
Better coding is one big opportunity. But I think better attribution and a more personalized app experience will really change our relationships with apps. Better data means better real-time offers and perks, and this can help us in our everyday lives. AI will play a significant role in helping us fix this, but the need to make each app an experience for the user will be a great opportunity.
If you weren't working in apps what would you be doing?
Either an NBA star or still trying to become an NBA star. And if the basketball career didn't work out, I'd probably be involved in building tech for a basketball league, which would combine my 2 passions.
iOS or Android?
iOS
What app(s) have been most useful to you over the last year?
Waze, Apple Music, Slack
What's on your Spotify / Music party playlist?
Share TikTok Hits with my son!
Any Netflix/ TV show recommendations?
Break Point and Formula 1
Is there anything else we should know about you?
I love what I do and the people I work with. Every client brings unique challenges and solving those is what gets me out of bed in the morning. I am always looking for ways to make myself and my team better so we can be the leaders in the app marketing space.
Do you know someone driving change and growth in the app industry? Nominate an app leader here.