Originally from Italy, Luca has been living around the world for the past 20 years. After a failed attempt at making a living by DJ-ing and producing music in Japan, he turned to marketing. Luca has been working in the mobile app industry since 2011 and has been in several leading business development and growth roles for AdTech vendors in Berlin. In 2020, he co-founded REPLUG, a leading international app marketing agency. At REPLUG, he takes care of business development and growth consulting projects.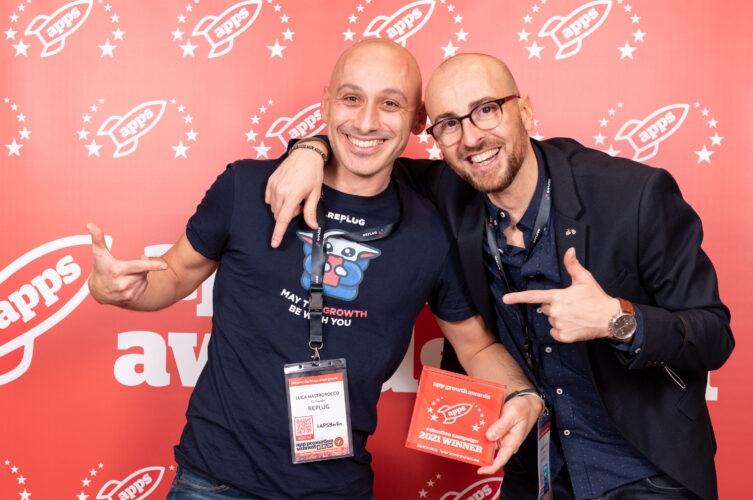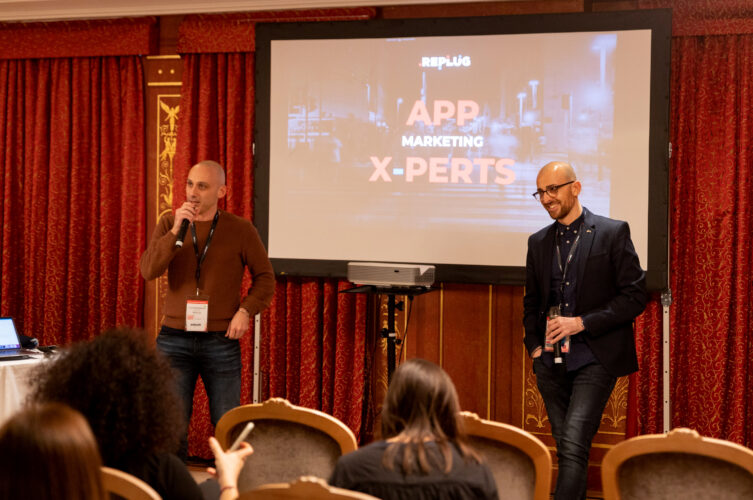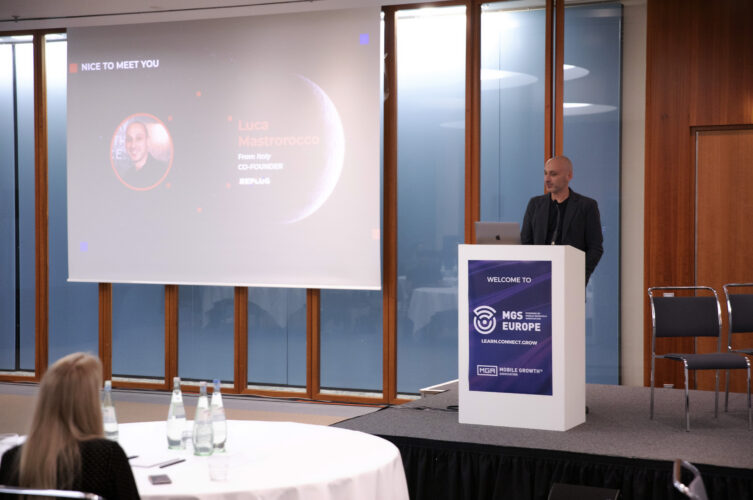 In your own words, what's your role in the app business right now?
We want to cut through the bull$hit in this industry (yes, there's quite a bit) and bring value and actionable insights to our partners and the ecosystem overall. We launched our mobile app marketing agency with the key objective of being fully transparent. This simple, yet important value is our daily mantra. Transparency translates into full visibility in learnings and brutally honest feedback to move forward as quickly as possible. The mobile app industry is complex and evolves very fast, we help brands understand how to navigate these complicated waters.
How did you end up working in apps? / get started?
After giving up on my dream of becoming a DJ, I discovered marketing at the university. I loved traditional marketing and creative thinking. However, I hated (and still do) Excel, so I had to find a compromise. I found a job in Germany, while I was still in Australia, in this startup called SponsorPay (today Fyber), and got immediately fascinated by the digital advertising industry. It was 2011, I was asked to expand their business of in-game advertising to the Italian market, where the majority of people were still talking about email and affiliate marketing. It was an interesting start that got me hooked on this "crazy" industry.
What are you most excited about in apps right now? (tech, trends, people, verticals)
The mobile marketing industry is always changing and that's exciting. Every couple of years there's something new and as an industry, we collectively share learnings and findings to keep going forward. Today, I am most excited about the shift toward privacy and the challenge that comes with ads personalization. It's impressive to see how some companies are creating a massive conglomerate of technologies and solutions to "lock" users in and maximize their experience (as well as their own revenue).
What other companies in the app space do you rate/ inspire you and why?
Our competitors inspire us on a daily basis to become better. We learn and take inspiration from them. Some guide us indirectly through doubts that we might have. Others inspire us to do a better job than them, especially when we land one of their ex-clients. This industry is very competitive, but at the same time collaborative.
What do you like most about working in apps?
I love the fact that it's never boring. There's always something new and things change extremely fast. As a person, I need to be challenged constantly to feel accomplished. In this industry, we consistently have to learn new things and improve on experiences, which is exciting.
What one thing would you change about the app industry / market?
Having spent a few years on the "dark side" of AdTech, I'd love to see a general improvement in how this industry works. It's 2022, and it still amazes me how there are marketing managers out there who either close an eye on shady practices to reach their CPx target or ignore how some players get them the results they want. Let's stop feeding the Ad Fraud beast!
Where do you think there's an opportunity for apps / or unmet needs?
If we talk about business opportunities, for apps the opportunity is in delivering a superior experience to users. Too often app developers take it for granted that users will stick around, but today there are a gazillion of apps for everything, and loyalty doesn't really exist any more. On the marketing side of things, I see a great opportunity in creative design and overall communication. Today, we still see many brands struggling to create performance-driven ads. Messages are cluttered with information or simply unclear. That's why at REPLUG we are investing heavily in providing top-notch creative design support because we believe ads can be both performance-focused and beautiful.
If you weren't working in apps what would you be doing?
Most likely I would have pursued my second-biggest passion and become a scuba diving instructor.
iOS or Android?
iOS
What app(s) have been most useful to you over the last year?
Without a doubt, Audible. It allows me to listen to books while going around. This year, I have already listened to 8 books (and counting), and with my current lifestyle, I would have not been able to sit and read so much.
What's on your Spotify / Music party playlist?
It depends on the mood. Techno to concentrate. 70s and 80s dance music to work. Random Spotify collections for the weekend breakfast.
Any Netflix/ TV show recommendations?
Recently, I have been hooked on "This is Us" on Prime Video. Other favourites include: "Utopia", "7 feet under", "Breaking Bad", "Dexter".
Is there anything else we should know about you?
I speak Japanese more fluently than German, even though I only lived in Japan for 4 years while I have been living in Germany for 11 now (and counting).
Do you know someone driving change and growth in the app industry? Nominate an app leader here.