Lior is on a mission to turn online mobile marketing into a science, leveraging his entrepreneurial skills and intense background as a Marketing Engineer. Lior is in charge of delivery and makes sure everything operates smoothly and to our clients' satisfaction. Lior specializes in ASO and mobile media and has an immense experience in these fields. Prior to Moburst, Lior served as the Online Marketing Director at an international leader in the online reputation management industry, responsible for online media and growth. He has also held various marketing-related roles, specializing in search results and rankings and building the online reputation for key business leaders and companies. Lior holds a Bachelor of Science degree in Industrial Engineering from Tel Aviv University.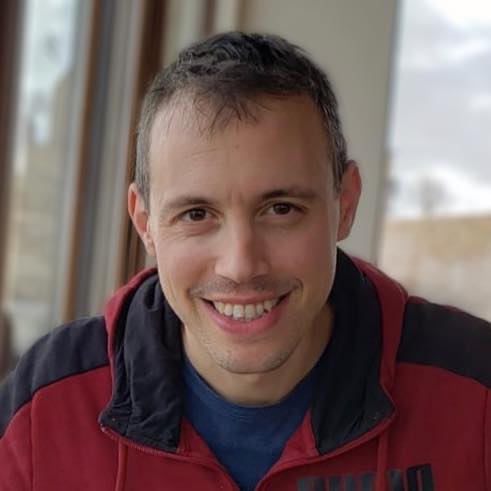 In your own words, what's your role in the app business right now?
As an agency owner, I'm constantly working on solving our client's marketing challenges, which gives me a good grasp of what's available in the industry and how can we do better to serve our clients. Since our clients tend to be some of the biggest brands in the world, which rely on us for their app marketing, I get to make a difference in how app marketing is done, and work with our partners in the mobile ecosystem to make it better.
How did you end up working in apps? / get started?
I knew I wanted to get into mobile when it was "the next big think" so I went to consult with Gilad (which I knew from the army) who was deep in that space, and yada yada yada we founded Moburst together 🙂
What are you most excited about in apps right now? (tech, trends, people, verticals)
Custom product pages on iOS – I think this will be huge in terms of app marketers' ability to optimize their different app funnels, and create different messaging for different audiences. Plus this is an opportunity to test creative strategies, especially post-SKAD, which doesn't allow for creative tracking. Native iOS testing – we do a ton of A/B testing for our clients, and up until now the only way to A/B test on iOS was through third party tools; Apple has finally released native iOS testing so we can run tests on real organic traffic (and for free!)
What other companies in the app space do you rate/ inspire you and why?
I'm also excited to see how the industry evolves around different solutions post-iOS 14.5, such as Appsflyer's SSOT (Single Source of Truth), which I think are generally doing a great job with shipping new products to market, or new entrants, such as Incrmntl, that offer a different way to look at what's going on (through incrementality)
What do you like most about working in apps?
The fact that it's data-driven field but at the same time very dynamic and fast-paced, which keeps us on our heels to be at the top of what's going on and how can we leverage it for the benefit of our clients.
What one thing would you change about the app industry / market?
I would love to see Google and Apple give marketers more tools and data to work with, I think it's a trend that has started with custom product pages but there is still a lot to be done (and still without violating user privacy).
Where do you think there's an opportunity for apps / or unmet needs?
I think the industry is still looking for more solutions to deal with the post-IDFA world.
If you weren't working in apps what would you be doing?
Probably doing something around digital marketing.
iOS or Android?
iOS
What app(s) have been most useful to you over the last year?
Twitter
What's on your Spotify / Music party playlist?
Infected Mushroom, The Prodigy, System of a Down etc.
Any Netflix/ TV show recommendations?
I recently binged "14 peaks" which I found quite inspiring.
Is there anything else we should know about you?
I just had my 3rd kid born last week 👶👶👶
Do you know someone driving change and growth in the app industry? Nominate an app leader here.