Andy has over 20 years of experience in the mobile industry. His company, Phiture, is a 150-person Berlin- and NYC-based mobile growth consultancy co-founded in 2016 with Moritz Daan. Phiture consults clients around the globe on mobile growth topics, helping them to grow their B2C mobile apps. Prior to Phiture, Andy led the user retention team at SoundCloud in Berlin. Andy published the Mobile Growth Stack, widely adopted as an essential framework for marketers, which he continues to develop. Andy started out as a developer at Nokia where he helped develop the classic arcade shooter 'Space Impact', one of the first mobile games in the industry.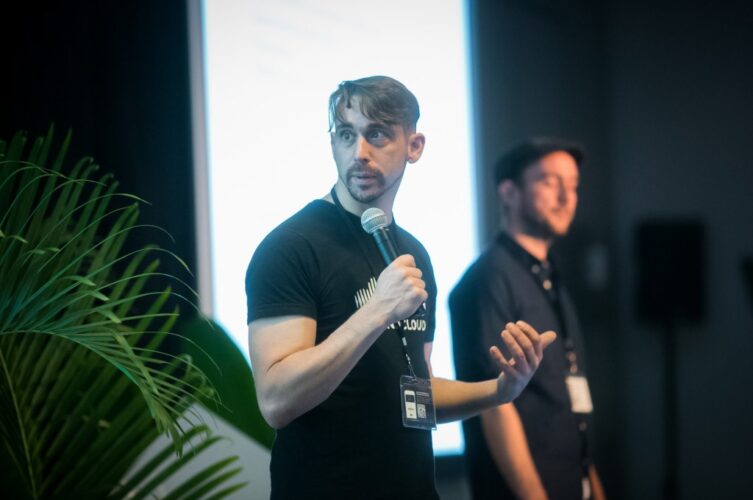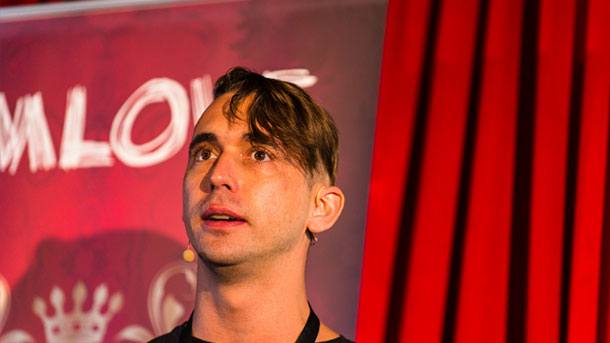 In your own words, what's your role in the app business right now?
For the past 6 years, I've been building and growing Phiture, a mobile-first growth consultancy/agency, together with my co-founder and our amazing leadership team. We help global brands including HBOMax, Adobe and LEGO to succeed and grow on mobile. Unlike many other agencies, we can support brands with initiatives across the funnel, from organic and paid acquisition through activation, engagement, retention, monetization and re-activation of users, along with supporting analytics, design and engineering resources.
How did you end up working in apps? / get started?
I started my career as a games programmer. After developing handheld and console games in my university days, I was hired by Nokia to develop games for their new mobile handsets. This was back in 1999. My first game was Space Impact, which launched on the Nokia 3310. I stayed in the mobile industry building and publishing games and apps for the next 23 years and I'm just as excited about the future of mobile as I was back then.
What are you most excited about in apps right now? (tech, trends, people, verticals)
I'm actually pretty excited about how the industry will adapt to lower-resolution attribution for user acquisition (i.e. SKAdNetwork and Android Privacy Sandbox) and also how apps will harness the exponentially increasing powers of AI to provide new and enhanced experiences.
What other companies in the app space do you rate/ inspire you and why?
I love Komoot (disclaimer: they're also a Phiture client!) because the app always provides me with excellent bike touring routes.
I'm impressed with INCRMNTL and what they are doing to tackle the user acquisition measurement challenge from a different angle than the traditional MMPs.
I'm also impressed with RevenueCat, Purhcasely and Superwall, who have great platforms to help apps make more money from subscriptions, which is by far the dominant business model these days.
What do you like most about working in apps?
I enjoy the fast pace of technological change. Nothing stays still in mobile for very long: new devices are being released all the time with sci-fi functionality and ever-increasing computing capacity that creates opportunities for new apps and features. At the same time, the app stores, ad networks, and tools ecosystem are all very dynamic, not to mention the regulatory environment. It's a space where everyone is constantly learning and adapting.
What one thing would you change about the app industry / market?
It's often pretty hard (though clearly not impossible) for new apps to get visibility (and hence downloads) without spending a lot to acquire users. This, in turn, tends to favor teams that raise VC money to drive this acquisition; it's far from a level playing field. I'm not sure what the solution is, but more help for indy apps to gain initial exposure in the stores would help more great apps reach the mass market.
Where do you think there's an opportunity for apps / or unmet needs?
I think hybrid monetization models are under-exploited… I can only think of a handful of apps that are monetizing through, for example, subscriptions, IAPs, and adverts, which means many apps are leaving money on the table.
In terms of consumer needs, I'd like to see a truly next-level AI assistant that feels more like working with a real person and can parse and execute requests better than the existing OS-based offerings.
Also, an app that helps you talk to your pets… hopefully soon AI will be able to read their body language / facial expressions and understand the noises they make?! That would be a cool app!
If you weren't working in apps what would you be doing?
Running an animal shelter, writing sci-fi novels, or learning to sail (in the Caribbean, ideally)
iOS or Android?
Both!
What app(s) have been most useful to you over the last year?
Komoot, KatpnCook, SoundCloud, Google Calendar
What's on your Spotify / Music party playlist?
UFO Landing Techno from a DJ/producer called MSDMNR
Any Netflix/ TV show recommendations?
Severance (AppleTV+)
Is there anything else we should know about you?
I'm a big fan of tapirs and have been known to travel long distances to zoos to visit newborn tapirs before they lose their stripes.
Do you know someone driving change and growth in the app industry? Nominate an app leader here.