Aman is the founder of Digiruu, an award-winning agency that builds apps to help startups and businesses achieve their business goals. After building a network of some of the top app developers in the industry and learning their strategies for building some of the most successful apps on the market, he founded Digiruu. Since its launch in 2016, Digiruu has won numerous awards, including being rated as the number one development company in the UK by independent analysts.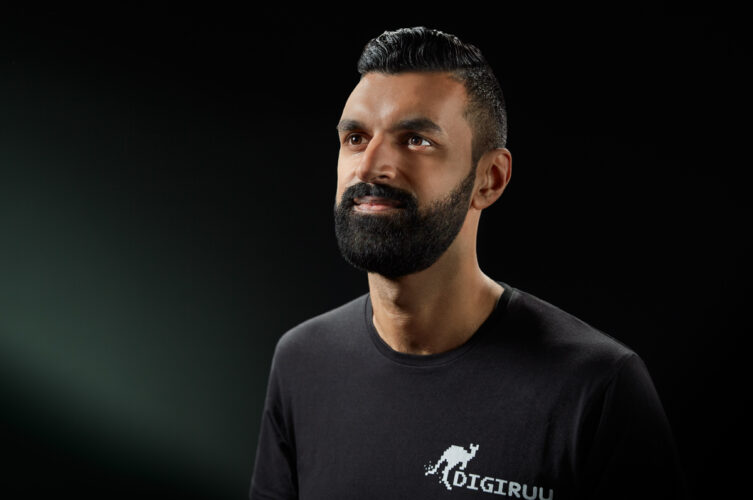 In your own words, what's your role in the app business right now?
I'm still super hands-on with all of the apps that we make. We have coined my role as an "app thinker," where I actively work with our clients to help them make critical decisions related to their apps. A traditional app development company would typically say we will build what you want. With us, it's slightly different where we not only build what they want, but we use our expertise and guidance to build what they need too in order to be a success. We use our expert knowledge to give our advice back to our clients, and that's primarily where my role fits in. I'm massively involved in the early planning stages of an app and the design because I absolutely love it!
How did you end up working in apps? / get started?
I had an idea for an app years ago before Digiruu. It was when I failed my second year of university studying Pharmacy and considering I had a whole bunch of time on my hands, I thought I would go out and get it built. I worked with a great agency to develop it and when it was released, we reached number one in the Educational Games category for the UK App Store and the top 50 of all UK games. It was amazing, and since then a lot of friends and family started asking me how to build apps. Seven years later (and now a qualified Pharmacist), I launched Digiruu.
What are you most excited about in apps right now? (tech, trends, people, verticals)
AI really excites me. The things we will be able to do with AI are crazy, and it's going to open up so many possibilities. The app industry is going to explode with different ideas, and I can't wait to see it all come to reality.
What other companies in the app space do you rate/ inspire you and why?
I massively rate Apptuitive run by a good friend and superstar app marketer, Carissa Lintao. I also love Envision Digital from another good friend of mine, Josh Lloyd, who is an expert in app analytics.
What do you like most about working in apps?
I love hearing about new ideas and changing the way we go about things in the world. The fact that you can get a taxi with a few taps on your phone is still mind-boggling to me. Hearing about different startups and what they are trying to change in the world is so exciting, and I'm honestly grateful that I get to do this day in and day out.
What one thing would you change about the app industry / market?
There are some horribly bad apps that have been allowed to make it onto the market. Apple and Google say they have a stringent app review process but there are some that you look at and wonder how they passed that process. I would say I would change the number of apps that are allowed to make it onto the market, which helps to clear the noise and let the really good apps shine.
Where do you think there's an opportunity for apps / or unmet needs?
I do think there is a lot of room in the market for apps that utilise even the early stages of AI that we are in right now. There are so many tasks that we carry out in our everyday lives that could be made easier with AI. Apps that utilise this could really become a huge success fast and stay around for the long run.
If you weren't working in apps what would you be doing?
I would 100% be working in Formula One. I have loved the sport since I was a kid and one way or another, I would be working there. Funnily enough, the dream currently is to build an app in and around F1!
iOS or Android?
iOS
What app(s) have been most useful to you over the last year?
Splice
What's on your Spotify / Music party playlist?
Skrillex – Rumble
Any Netflix/ TV show recommendations?
The Last Of Us
Is there anything else we should know about you?
Aside from loving Formula One and Liverpool football club, I'm massively into self-development. I meditate, I journal, and I even do cold showers. Having failed at many things throughout my life, the one thing I always tell people is that wherever you are right now in your life is exactly where you need to be in order to create the life that you want.
Do you know someone driving change and growth in the app industry? Nominate an app leader here.