Jelvix is an IT consulting and software development company with over 10 years of experience and development centers in Europe and America.
Jelvix's most prominent clients include Samsung, KIA, Canon, Benzinga, Nexus, Auchan, etc.
Being ISO 9001:2015 and ISO 13485:2016 certified, we combine deep industry expertise and advanced analytics capabilities to help our clients shape their business strategies and drive growth.
Accumulated expertise made us a recognized partner for businesses in Healthcare, Fintech, Real estate and Enterprise.
Powered by the Top 4% of the talent pool, Jelvix is a team with more than 50% of A-level experts. 76% of our revenue is generated from contracts lasting more than a year.
Our work has been featured on Entrepreneur, Forbes, BusinessCloud, Digital Journey, and others.
Why Jelvix?
Ranked among the Clutch's Top 1000 Global Companies in 2022
Ranked as one of the Top Rated Software Development Companies by Softwareworld
Ranked as one of the Top 100 Software Development Companies in 2023 by Techreviewer
Ranked as one of the Top Healthcare App Development Companies in 2022 by Mobily App Daily
Ranked as one of the Top VR & AR companies in Eastern Europe in 2022 by Clutch
Ranked as one of the Top Blockchain Development Companies by GoodFirms
Ranked as one of the Top Software Development Companies in 2022 by DesignRush
Ranked as one of the Top Custom Software Development Companies in 2022 by Clutch
Jelvix Features & Services
Features
We are saving up to 50% on the client's software development budget by focusing on their core business needs
We are covering and maximizing of client's business drivers with an innovative tech approach
We are ramping up the client's dedicated development team from our Top 4% of the talent pool
We are testing client's boldest ideas in our in-house R&D lab
We are providing digital transformation for businesses globally
Services
Custom software development
Enterprise mobile app development
IT Consulting & Strategy
Software testing & QA services
AR/VR Development
Saas Development
Dedicated Team Setups
Team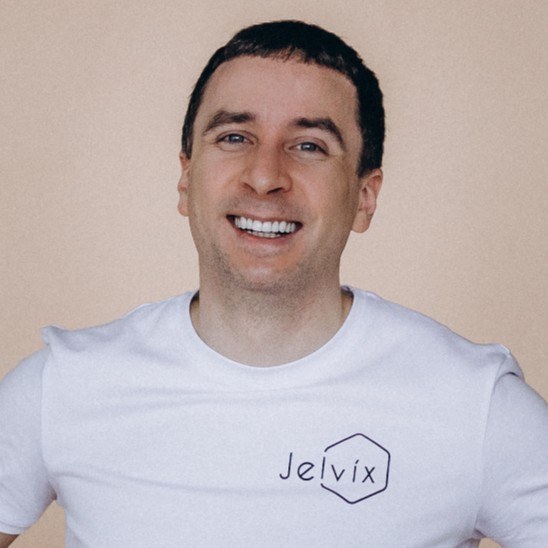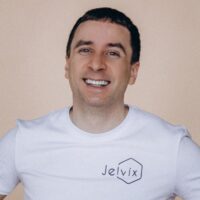 Sasha Andrieiev
Sasha Andrieiev is one of the pioneers of the e-business, outsourcing, and Tech industry market in Ukraine. The СEO & Founder of enterprise-level software development company Jelvix with almost 200 Tech Team members, contributing to multiple complex industries and narrow niches with clients across numerous markets. He is an expert in developing and implementing operational policies and strategic plans. He is a frequent visitor to discussion meetups and shares points on how innovations can be used to solve modern business challenges. Sasha Andrieiev shares his insights for Entrepreneur, Forbes, BusinessCloud, DigitalJourney, and others and ranks as an influencer on LinkedIn and Facebook.
Office Locations
Yaroslava Mudrogo 23 Kharkiv, Ukraine
Evgeniya Konovalets 36 Kiev, Ukraine
Meitnerstraße 6 Stuttgart, Germany
61-63 Shaftesbury Ave London W1D 6LD, United Kingdom
Harju maakond, Tallinn, Kesklinna linnaosa, Kaupmehe tn 7-120, 10114, Estonia
Jelvix Data
| | |
| --- | --- |
| Founded: | 2011 |
| Employees: | 201-500 |
| Social Presence: | 43k+ |
| Website Traffic: | 43k+ |
Sources: Company Data, Press Reports, Linkedin, Twitter, Owler, SimilarWeb
Jelvix Info
Latest Tweets from Jelvix:
Articles from the Jelvix blog: