This section hosts the affiliate networks that support the most popular among publishers commission type – CPM (stands for Cost Per Mile / thousand views).
This is the most appealing compensation model for publishers because it doesn't require them to deliver any specific action, even a click, to advertisers and allows them to be compensated for advertisers' ad impressions delivery.
CPM affiliate formula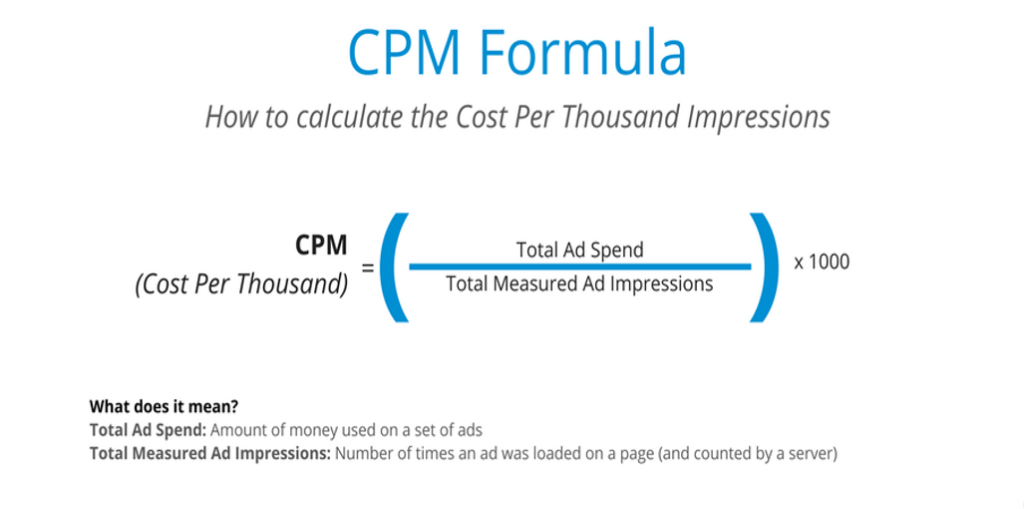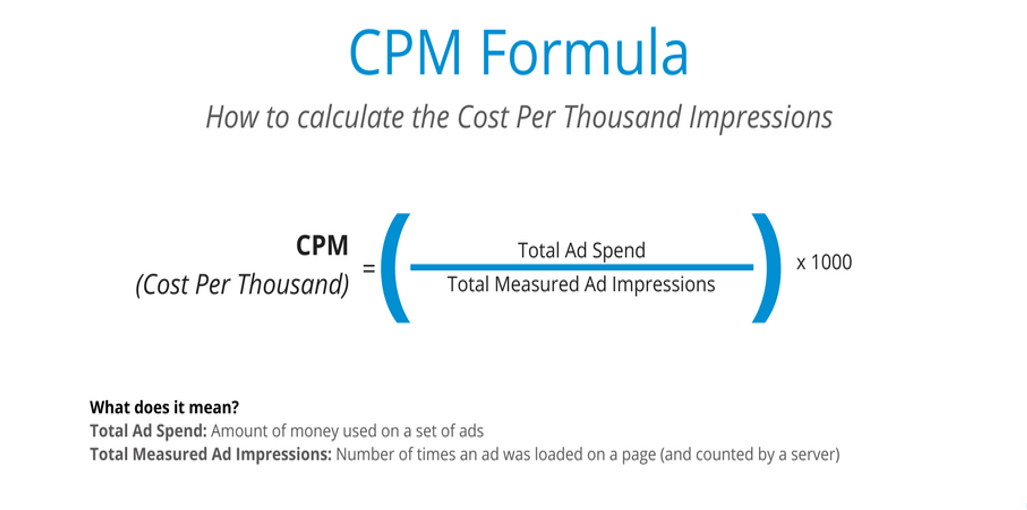 Source: The Online Advertising Guide.com
CPM Guide
CPM is the oldest business model that entails affiliates being paid for driving views to advertisers ads in their online inventory — such as a website or a mobile app.
CPM Rates
Here are some CPM offers along with their platform and country in the table below.
| | | |
| --- | --- | --- |
| Platform/Network | Country | CPM Rates |
| YouTube | US | $5 to $10 (US and Canadian traffic only) |
| Google Display Ads | US | $2.80 (per thousand impressions) |
| Facebook | Sweden, Denmark and Taiwan | The highest CPM rates are in Sweden – $1.8, Denmark – $1.7 and Taiwan – $1.5. |
| Adspyglass.com | US | $3.33 on average |
| HilltopAds.com | US | £3.33 — payout at $50 |
Here we've put together for you the best CPM affiliate networks that cover offers for all major mobile operating systems.
List of Cost Per Thousand (CPM) affiliate programs and offers
Direct And Exclusive Offers Worldwide
...converting offers High payouts Direct & Exclusive offers Dedicated Account Manager CPI/ CPA/CPC/CPM offers.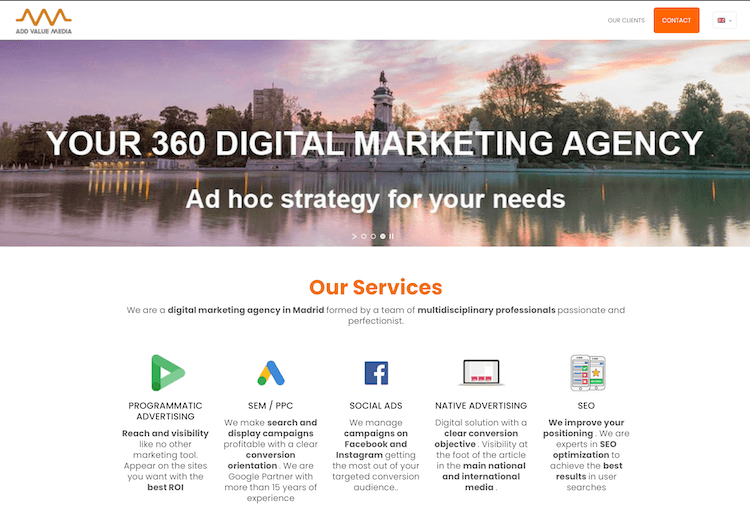 Add Value Media is a fast growing Online Marketing Agency dedicated to maximizing the success of advertisers and publishers. We are specialized in Desktop, Mobile, Native and Video Advertising. We offers Affiliates and Media Buyers access to the latest campaigns, direct and exclusive advertisers, dedicated account managers and timely payment terms with competitive payouts.
We Add Value to the performance marketing, let's talk!
Key features:
Payments and ontime
High converting offers
High payouts
Direct & Exclusive offers
Dedicated Account Manager
CPI/ CPA/CPC/CPM offers
Learn more about Add Value Media