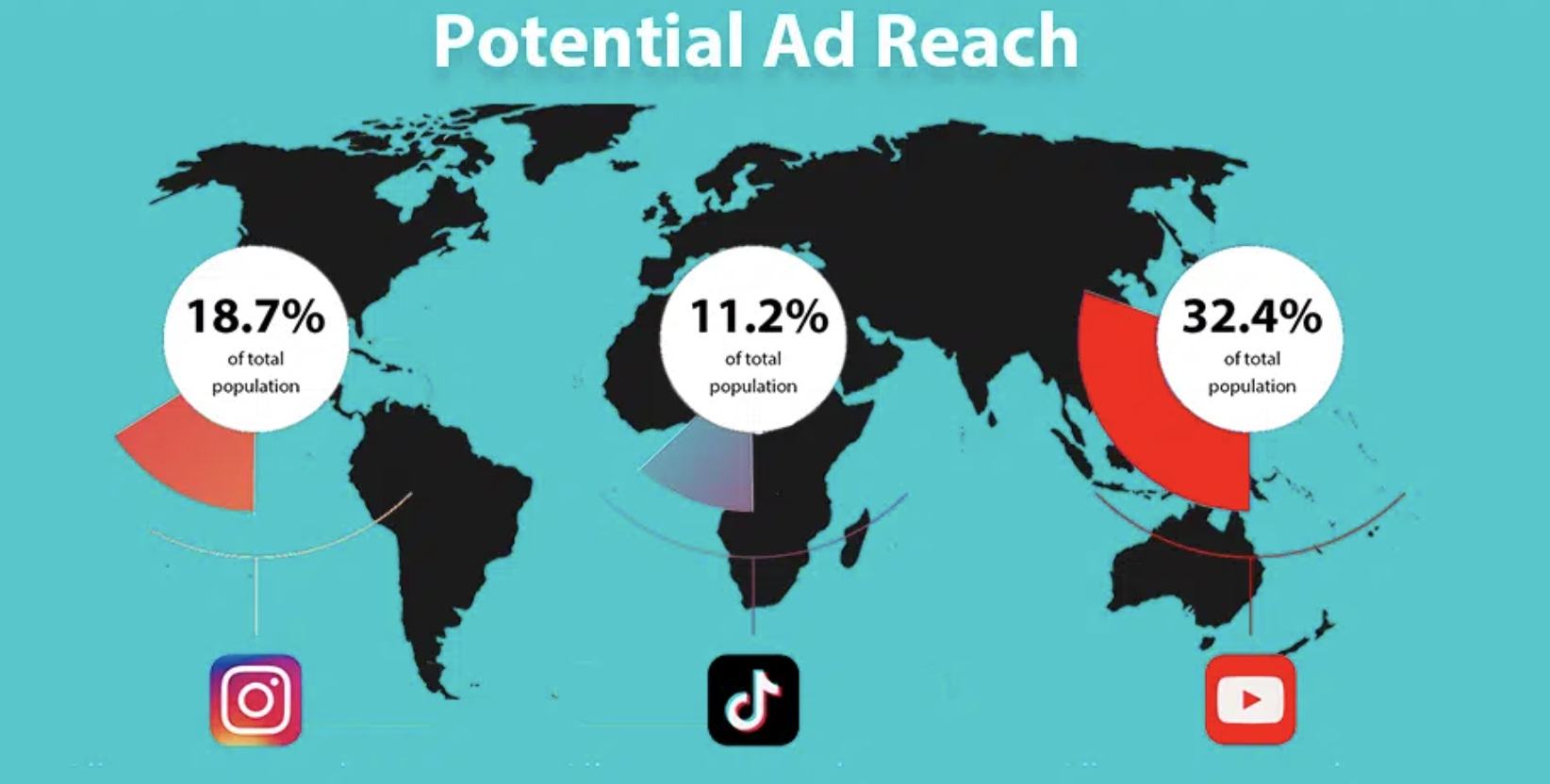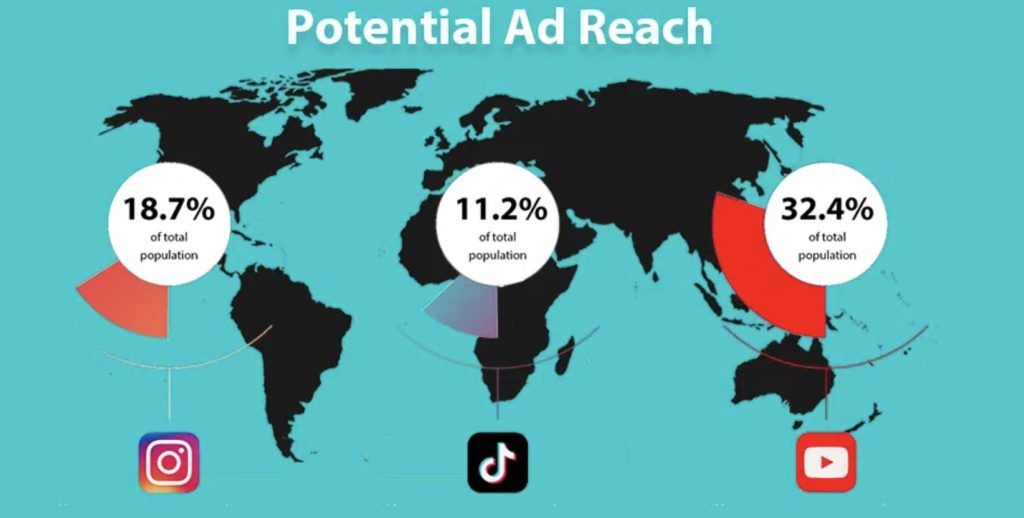 Video is now an important part of a brand's marketing strategy, but advertisers often struggle to know where to focus their efforts. 
It's predicted that 12 trillion hours are expected to surf the net this year and much of this is being attributed to social media use on platforms like YouTube, TikTok and Instagram. 
But while TikTok is being touted as the video platform of choice, the highest number of monthly active users are still over on YouTube according to an infographic from Shortstack. 
YouTube has some 2.5 billion monthly active users compared to 1.5 billion on Instagram and 1 billion on TikTok.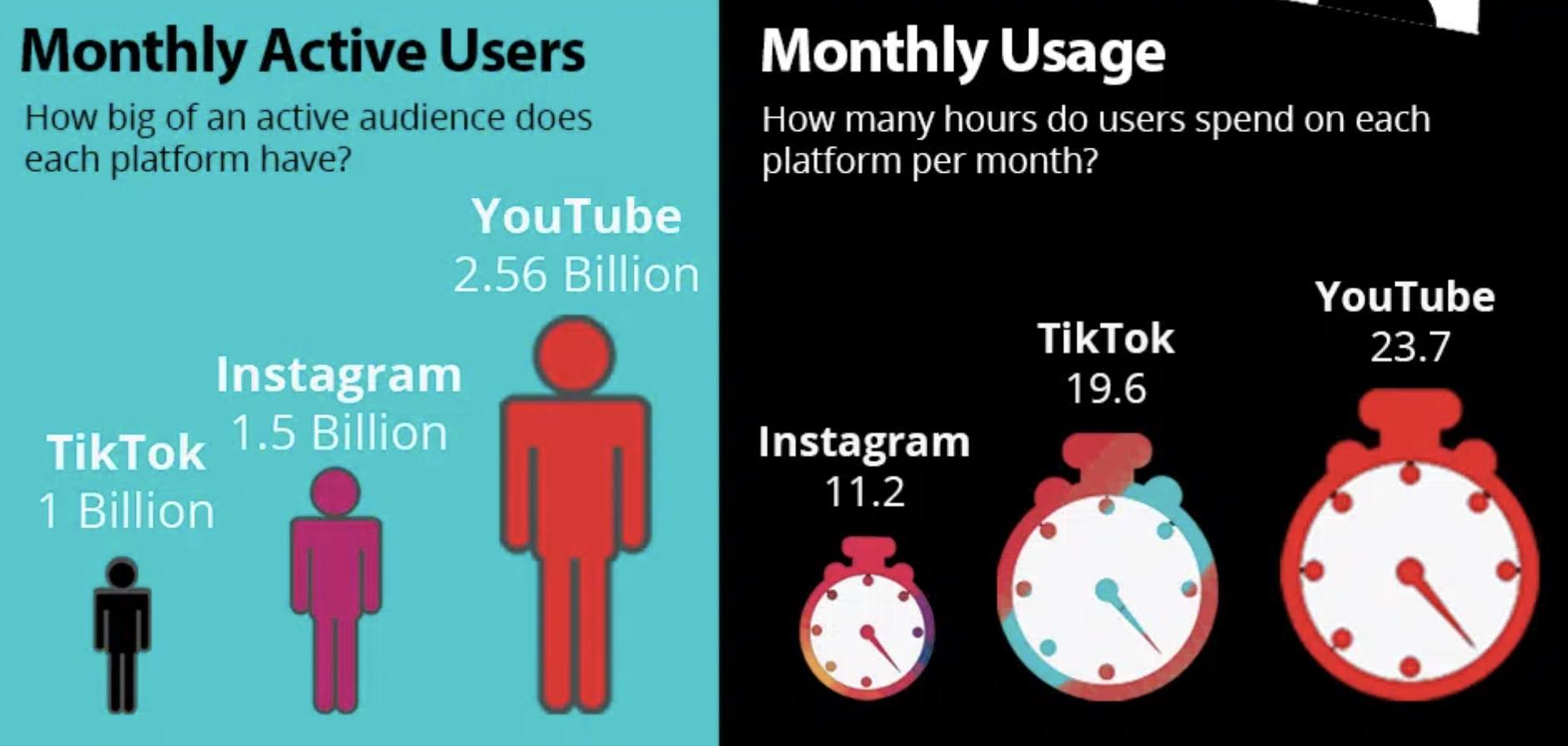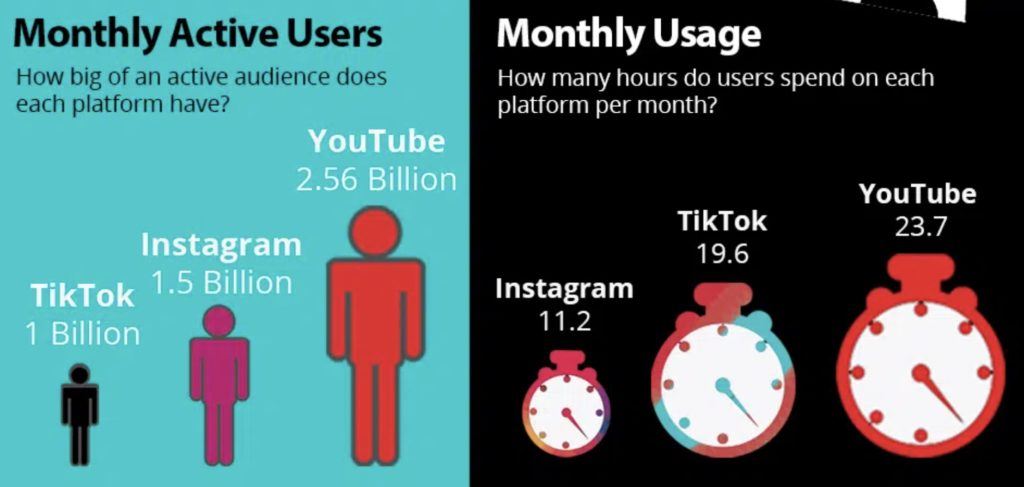 While YouTube still scores highest for engagement (around 24 hours per month), Instagram falls short at just 11 hours a month. 

TikTok users spent almost 20 hours scrolling and viewing videos on the platform each month. 
When it comes to demographics, TikTok has the largest gap between male and female users with women making up 56% of its active users. The app also has some of the youngest users. 
Instagram and YouTube are more similar when it comes to gender and age range.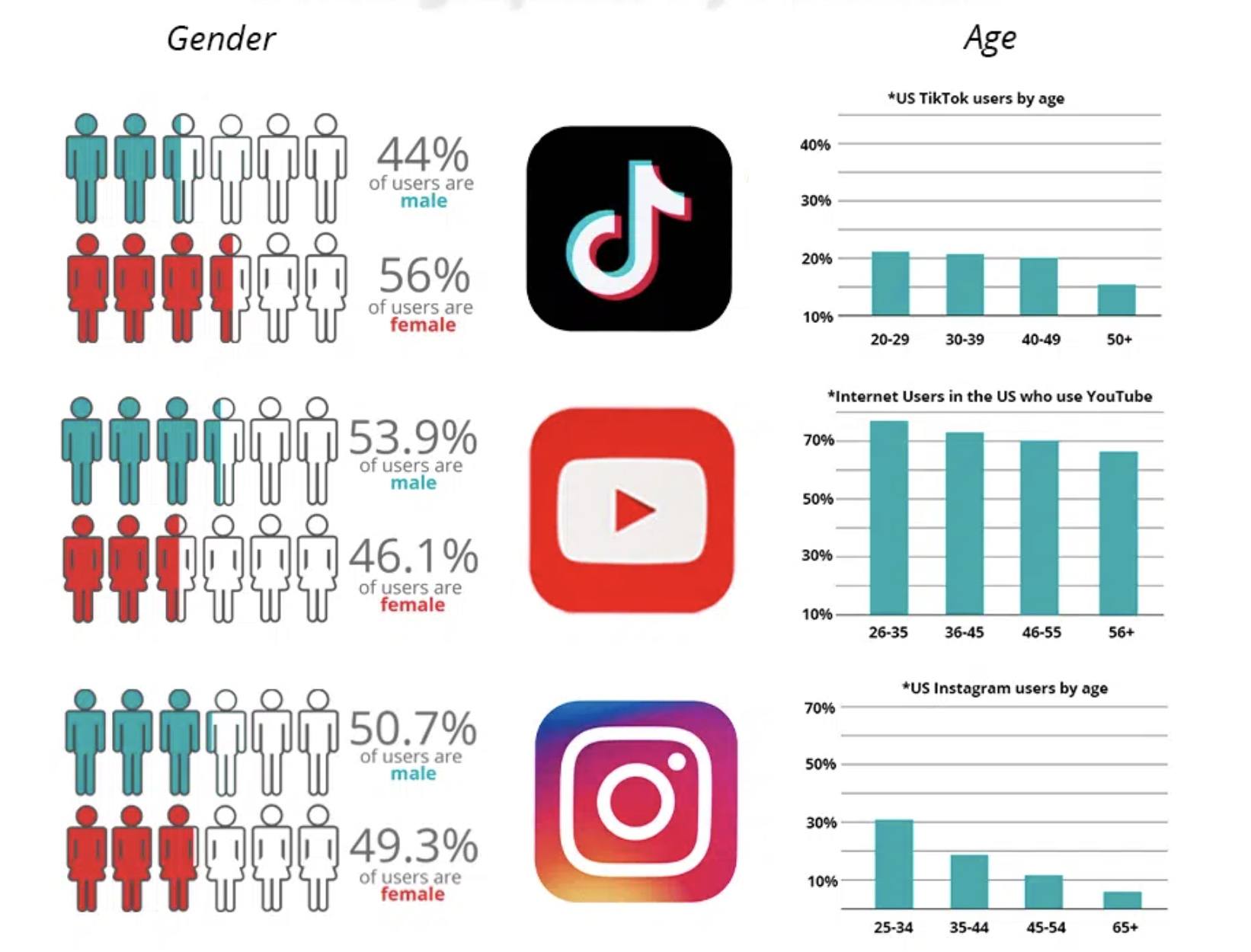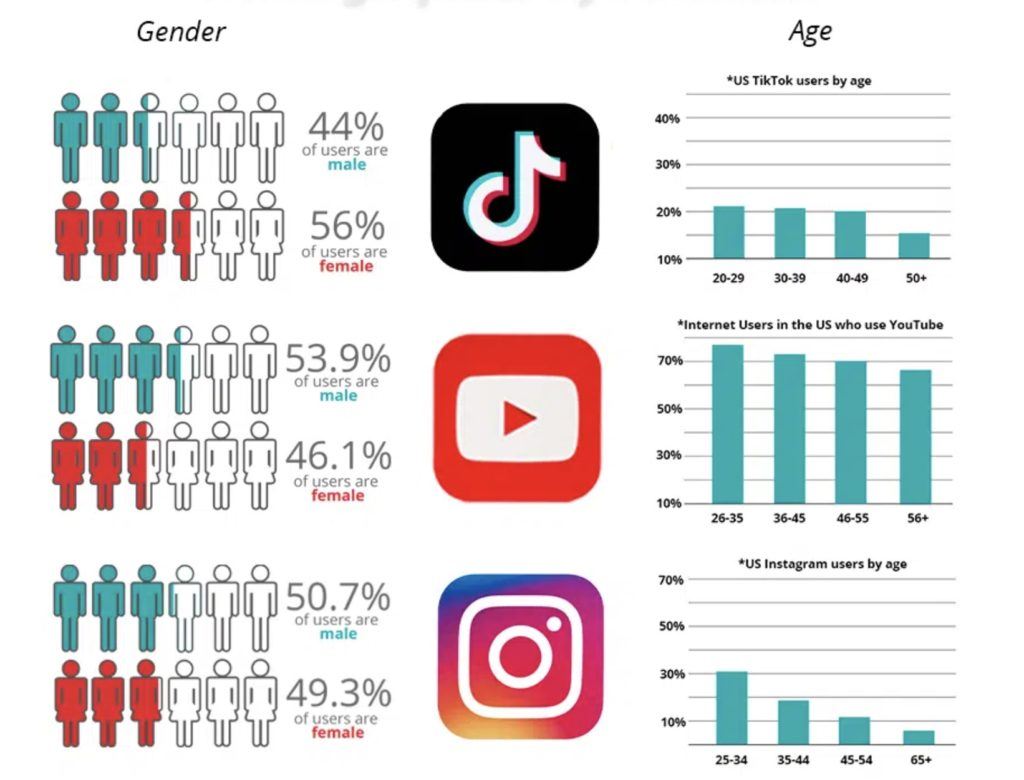 The potential ad reach on YouTube is huge at around 32% of the population. Instagram ranked second at 19% while TikTok scores lowest at 11%.