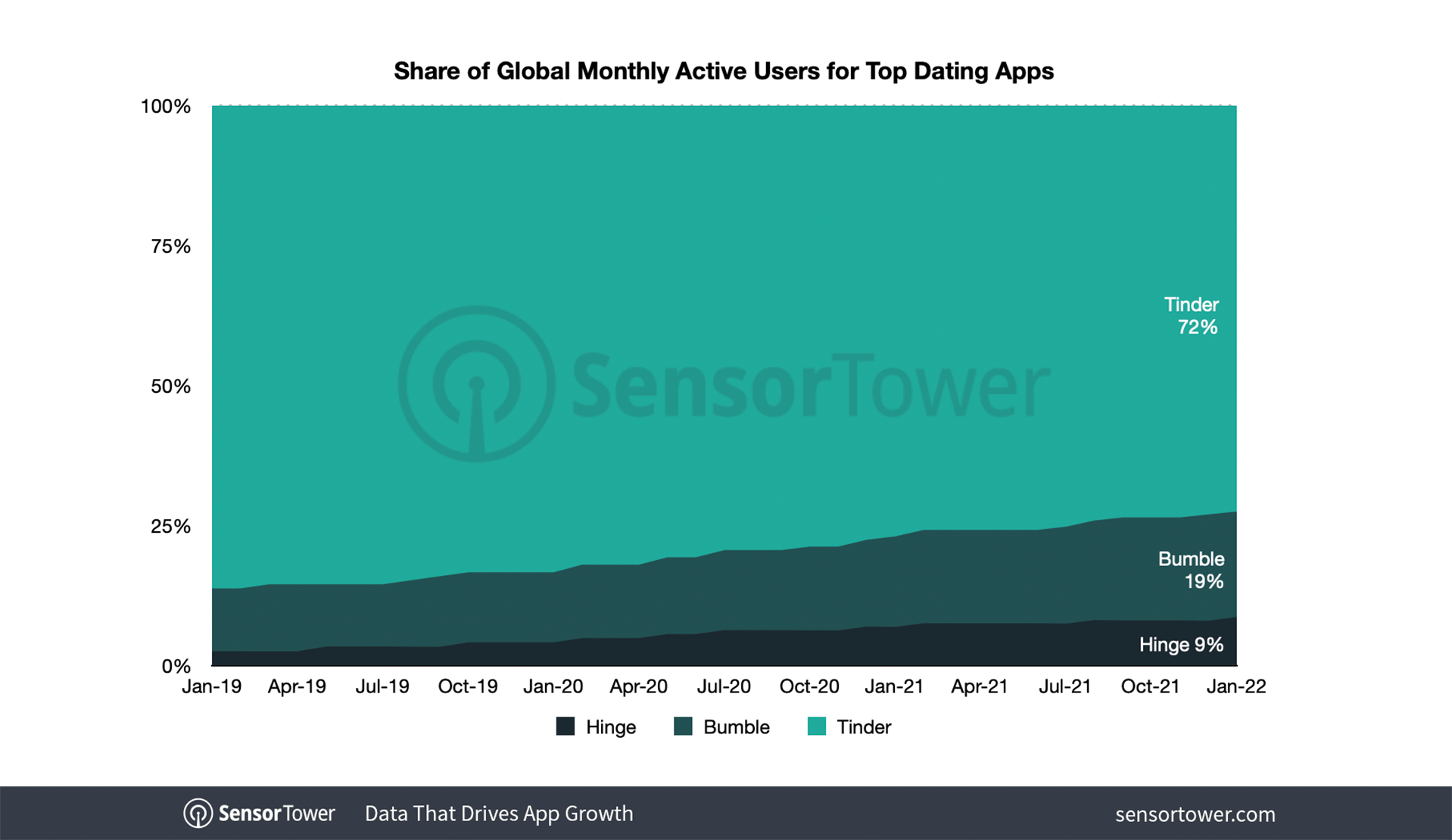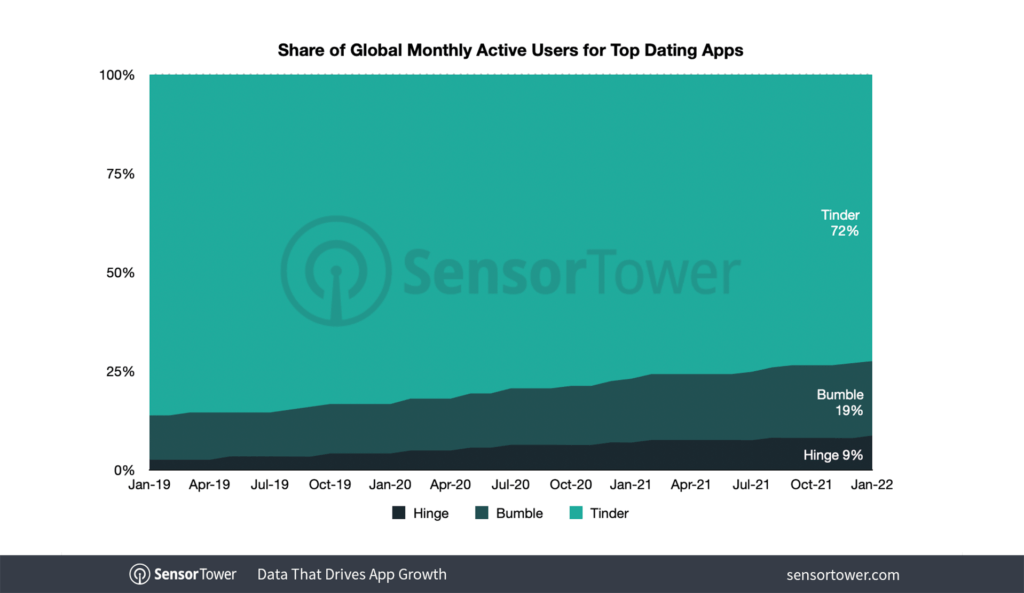 Tinder continues to lead the app charts in terms of market share in the US in 2021. According to new data from Sensor Tower, the popular dating app reaches 72% of monthly active users among the most popular dating apps. 
Bumble's MAUs are about 13% of Tinder's while Hinge has just 3%. However, both of its competitors continue to attract new users. 
In January 2022, Hinge MAUs reached four times those of January 2019 (+344%) and Bumble grew its MAUs by a whopping 96%.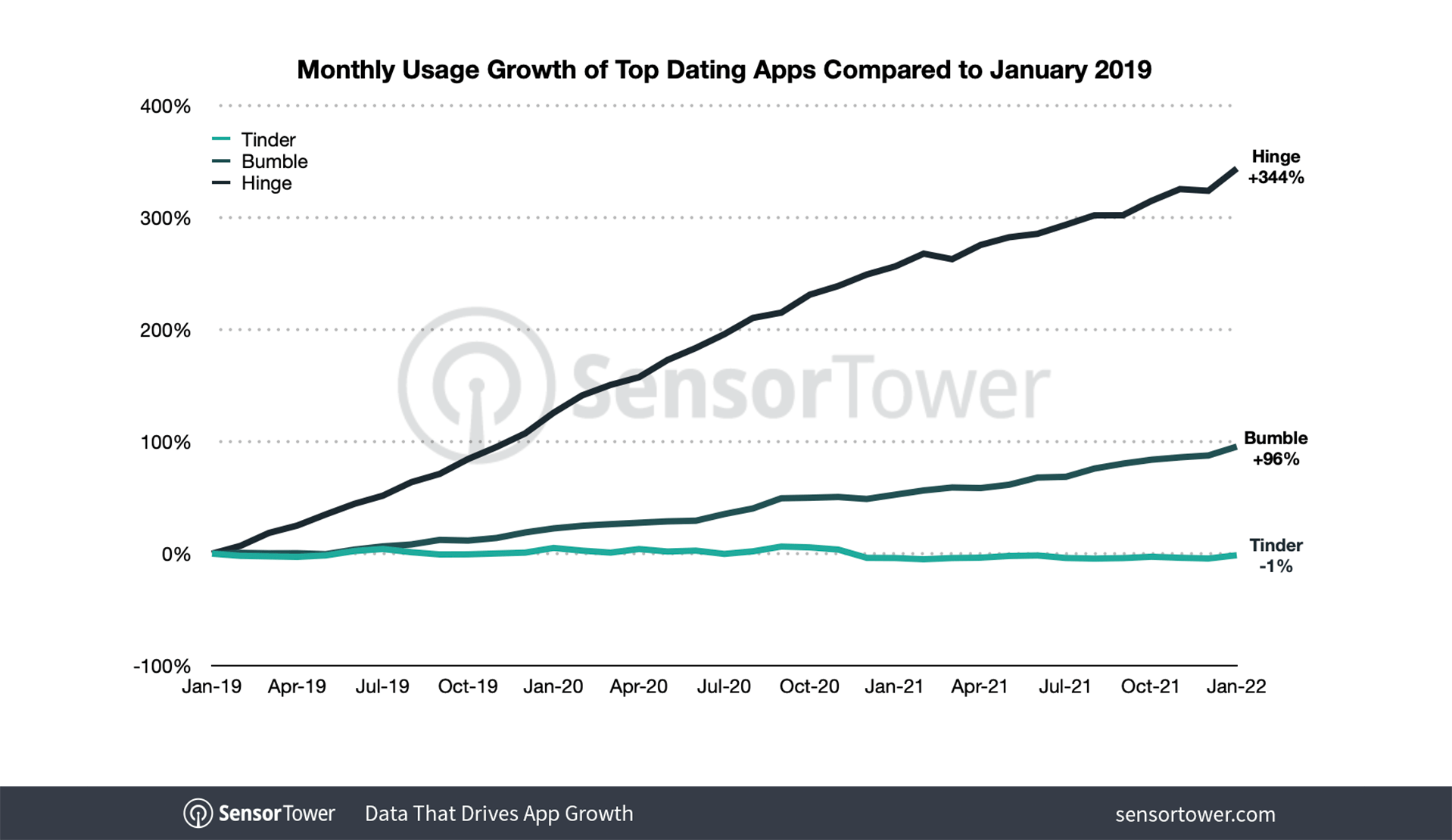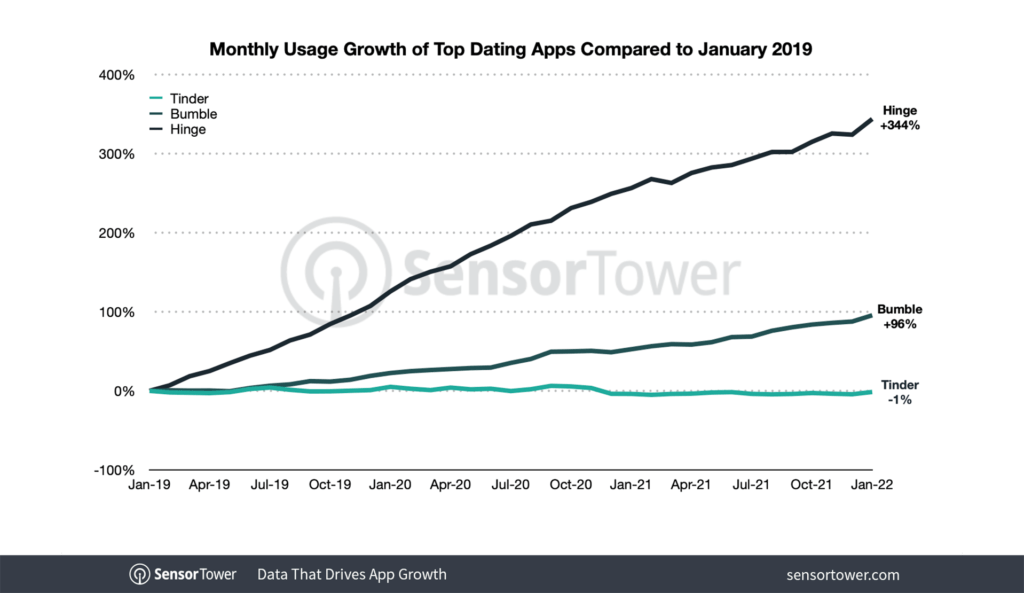 By comparison, Tinder usage has remained fairly fast (-1%).
Combined, the three apps reached 106.4 million of first-time installs in 2021, a 17% rise over 2019.

First-time installs of Bumble jumped to 21.6 million in 2021, up 19% from 2020.
Hinge grew installs by 50% in 2020 but only 2% in 2021. 
Tinder installs were 76.2 million worldwide in 2021, which presents a slight of 4% over 2020.
In light of lockdowns and the challenges over the past two years, dating apps remain popular for many users.