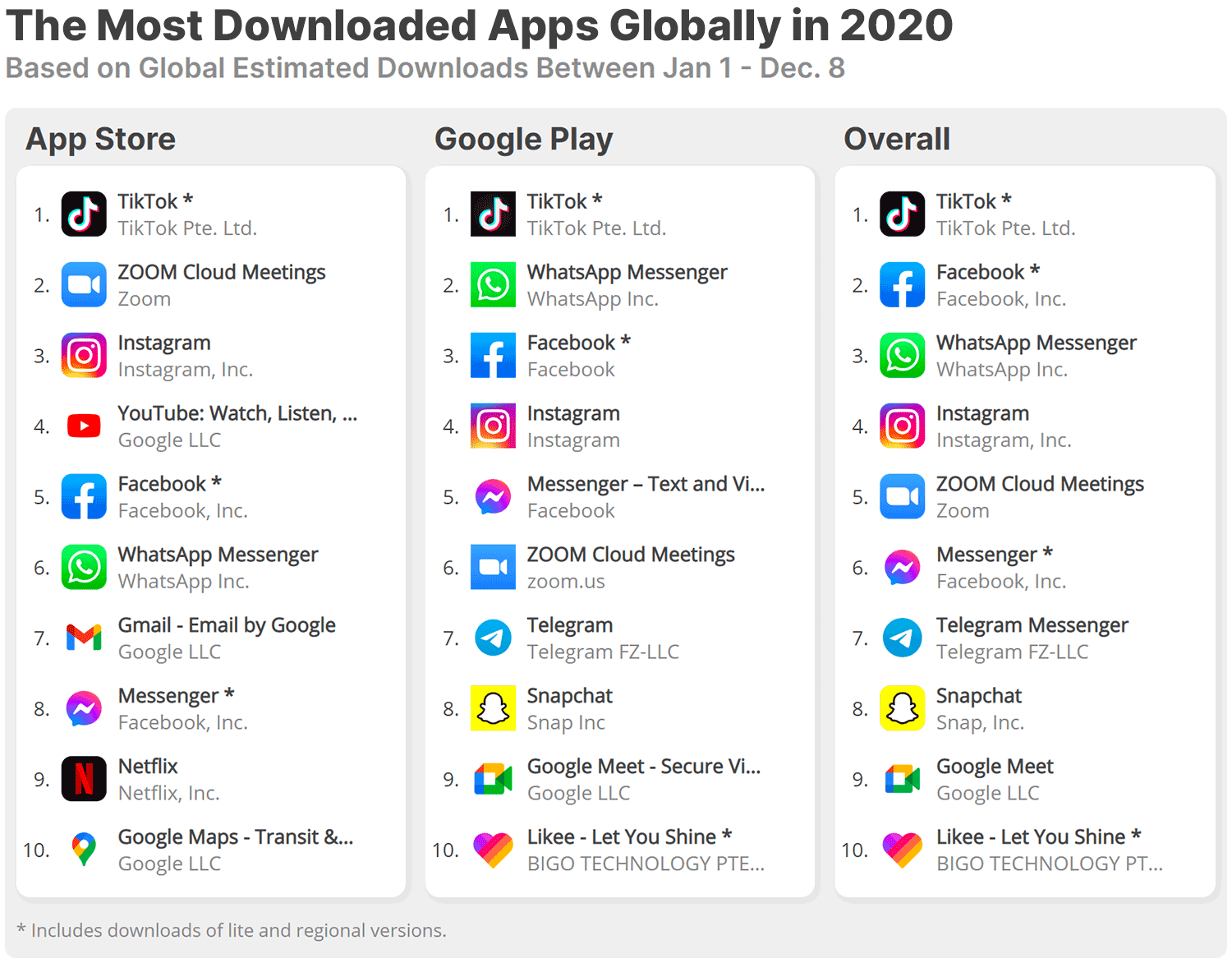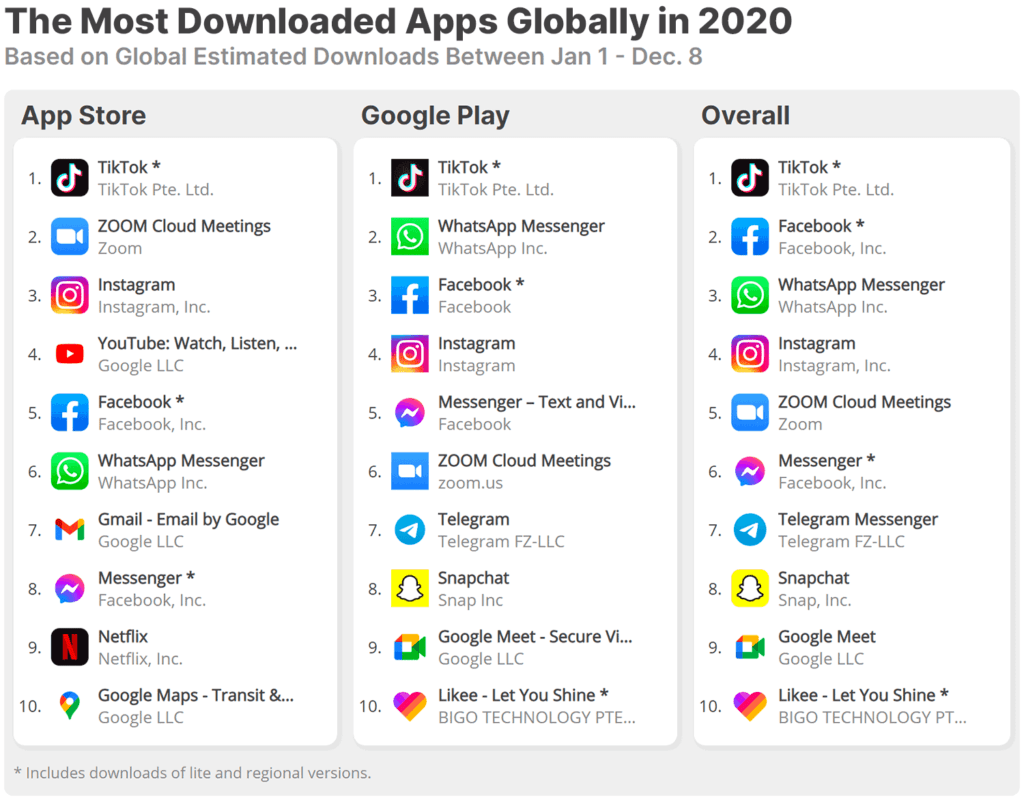 And the most downloaded app of the year is…TikTok, according to Appfigures data. That's hardly surprising giving that TikTok adoption grew five times in 2020 compared to 2019, bolstered by COVID-19 lockdowns.
The app was installed 63 million times in August alone.
As more users were locked up at home, a growing number flocked to app stores to download the popular short-form video app to keep themselves entertained.
Facebook, WhatsApp and Instagram all featured among the top 10. Unsurprisingly, Zoom was another dominant app during 2020 as more people spoke video conferencing apps. The video chat platform has become the communication standard of the year.
It now boasts almost 500 million downloads and grew rapidly in 2020.
Zoom was not the only popular video chat app. Google Meet saw downloads spike to over 272 million in 2020.
Meanwhile, Telegram added 353 million downloads.