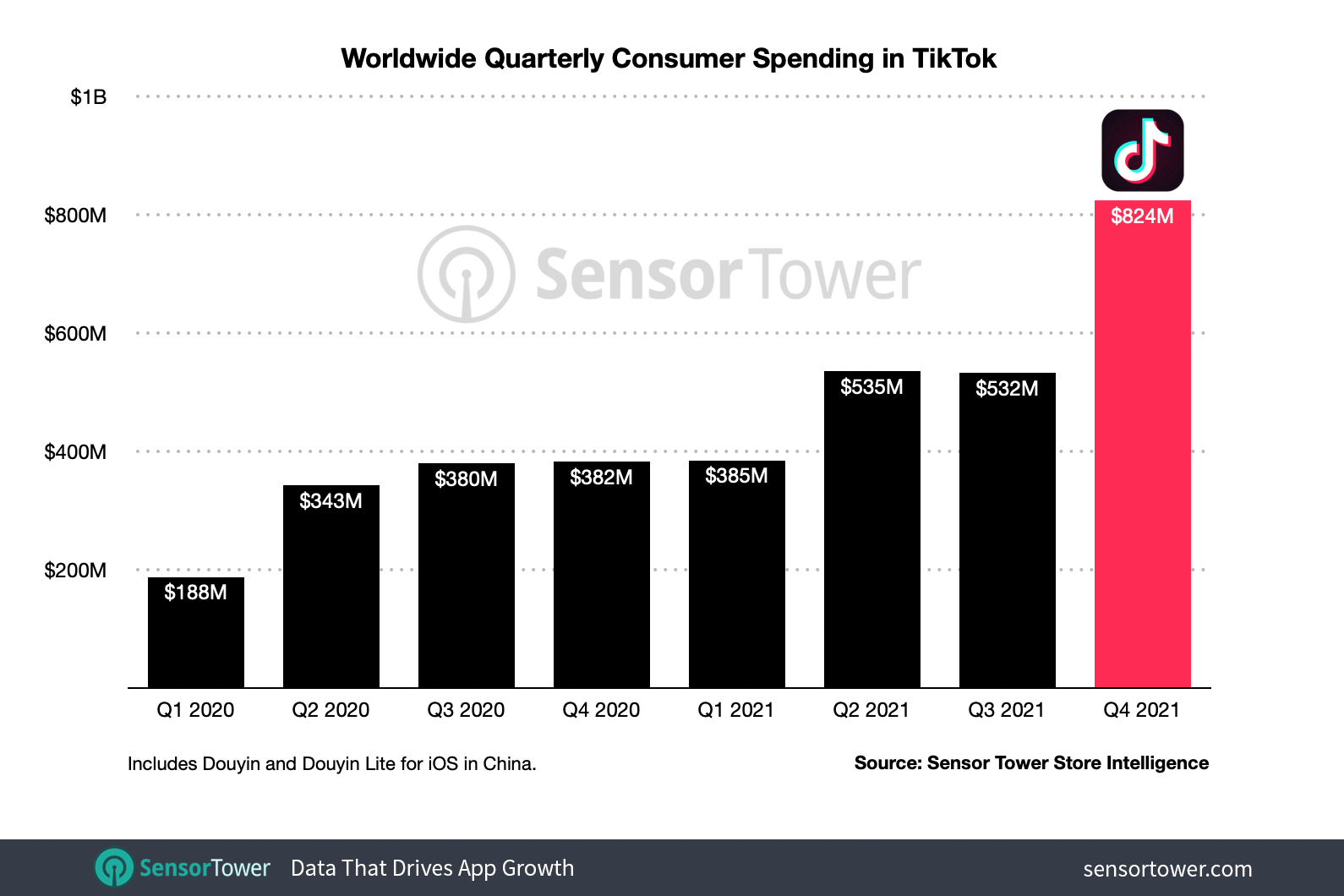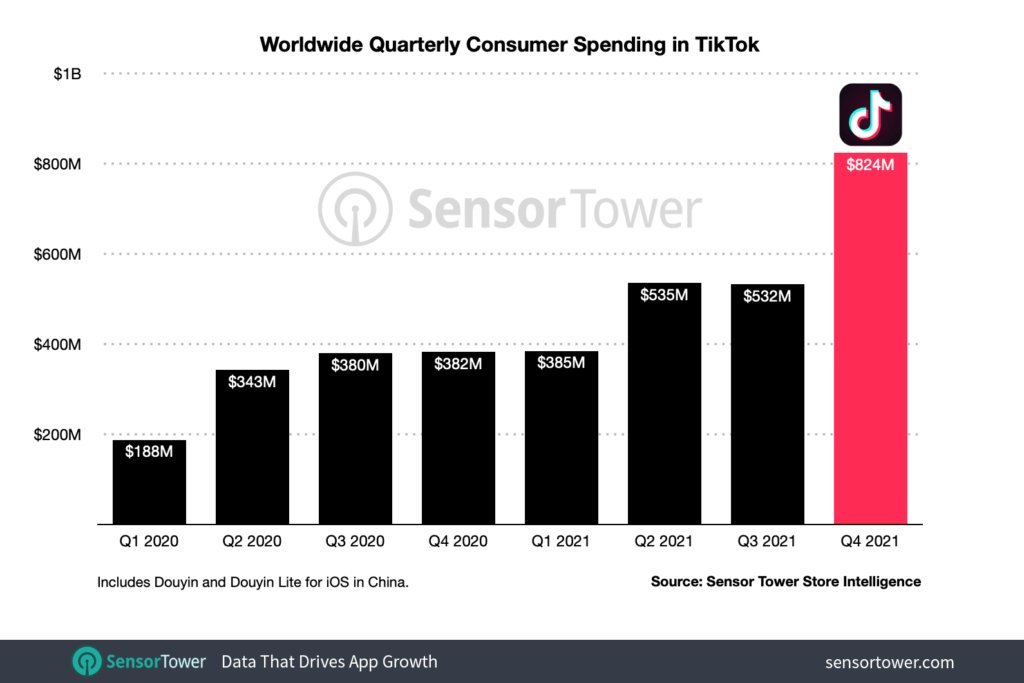 TikTok users spent $2.3 billion in the app in 2021, an increase of 77% over the $1.3 billion it scored in 2020.
While ByteDance saw phenomenal success in terms of installs of its short-form video app TikTok even before pandemic lockdowns, 2020 marked a turning point with more users flocking to their phones to pass the time spent at home.
Consumer spending on the vide app reached $824 million during the last quarter of 2021 alone, which is double that of the same quarter the year before.
For context, figures include revenues of ByteDance's Chinese version of the app Douyin.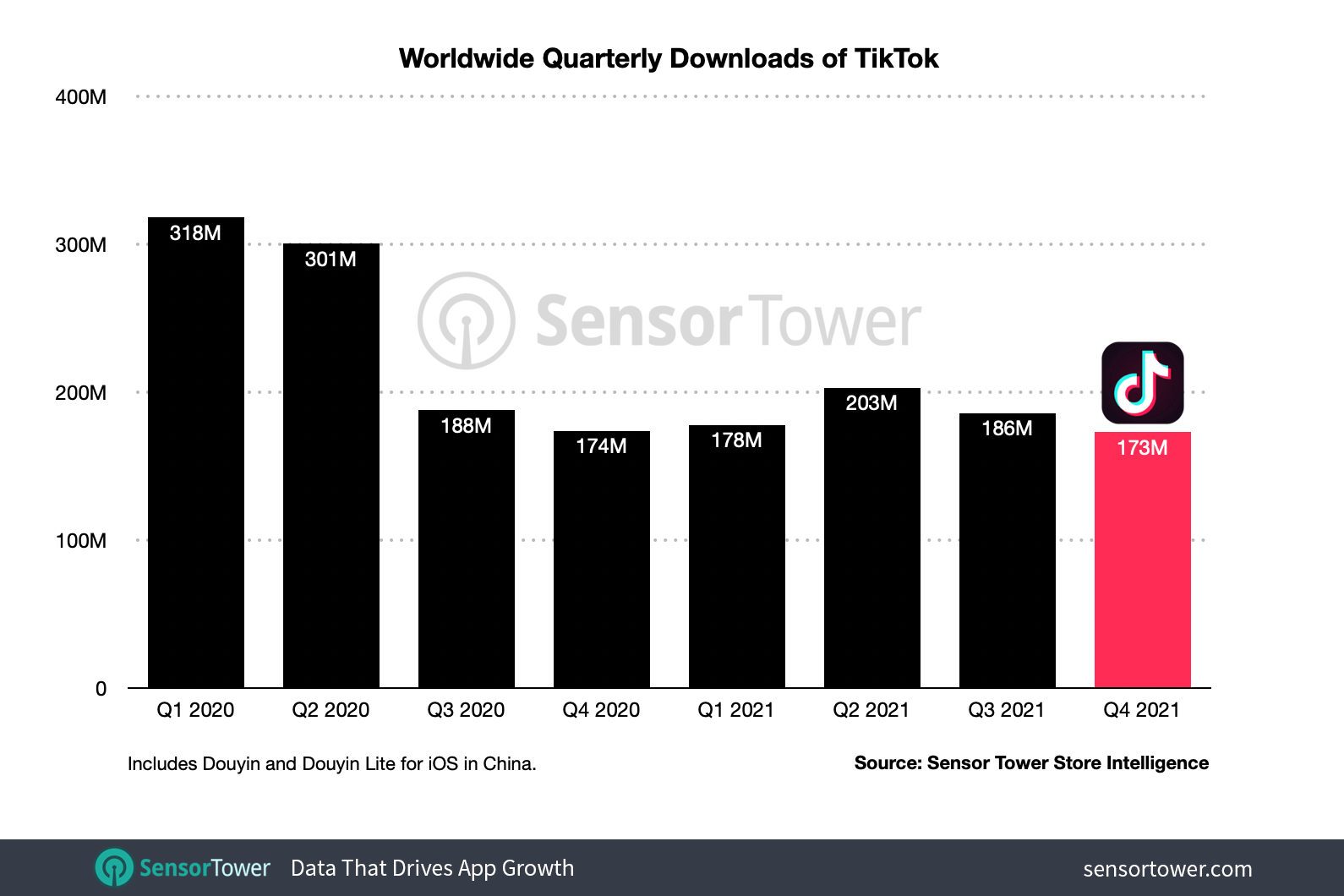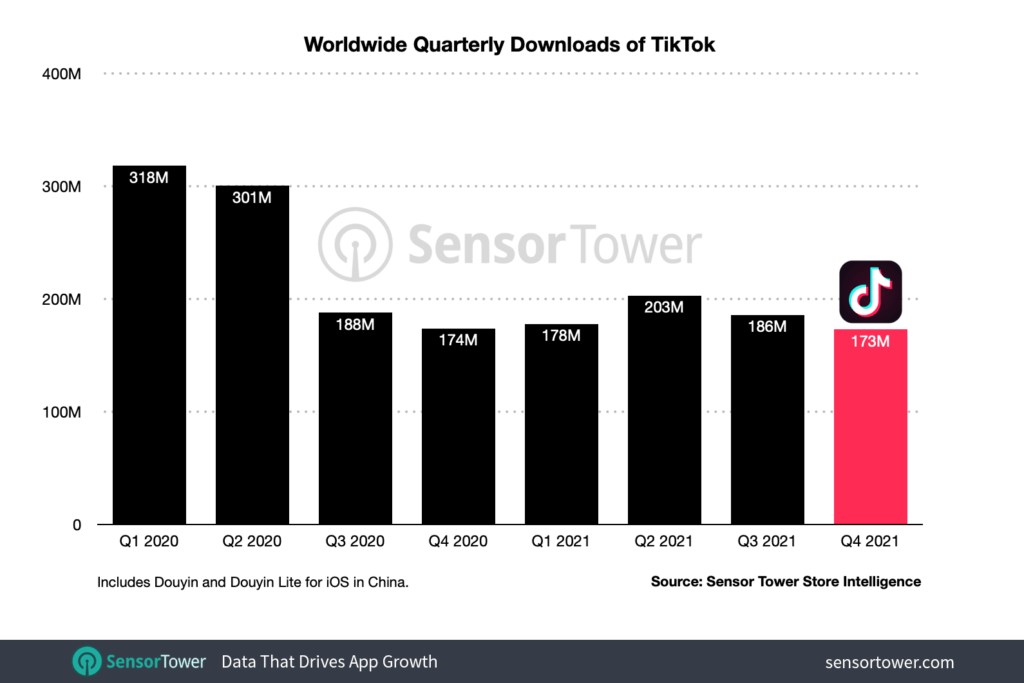 Around 57% of spending came from Chinese app users followed by US consumers who spent $110 million in the app pr 13% of its global revenues.
Meanwhile, app adoption fell somewhat in 2021 following the app's ban in India after security issues. Nevertheless, TikTok surpassed the 3 billion install milestone.
Engagement in the app continues to increase with active sessions up 30% in Q4 2021 compared to 2020.