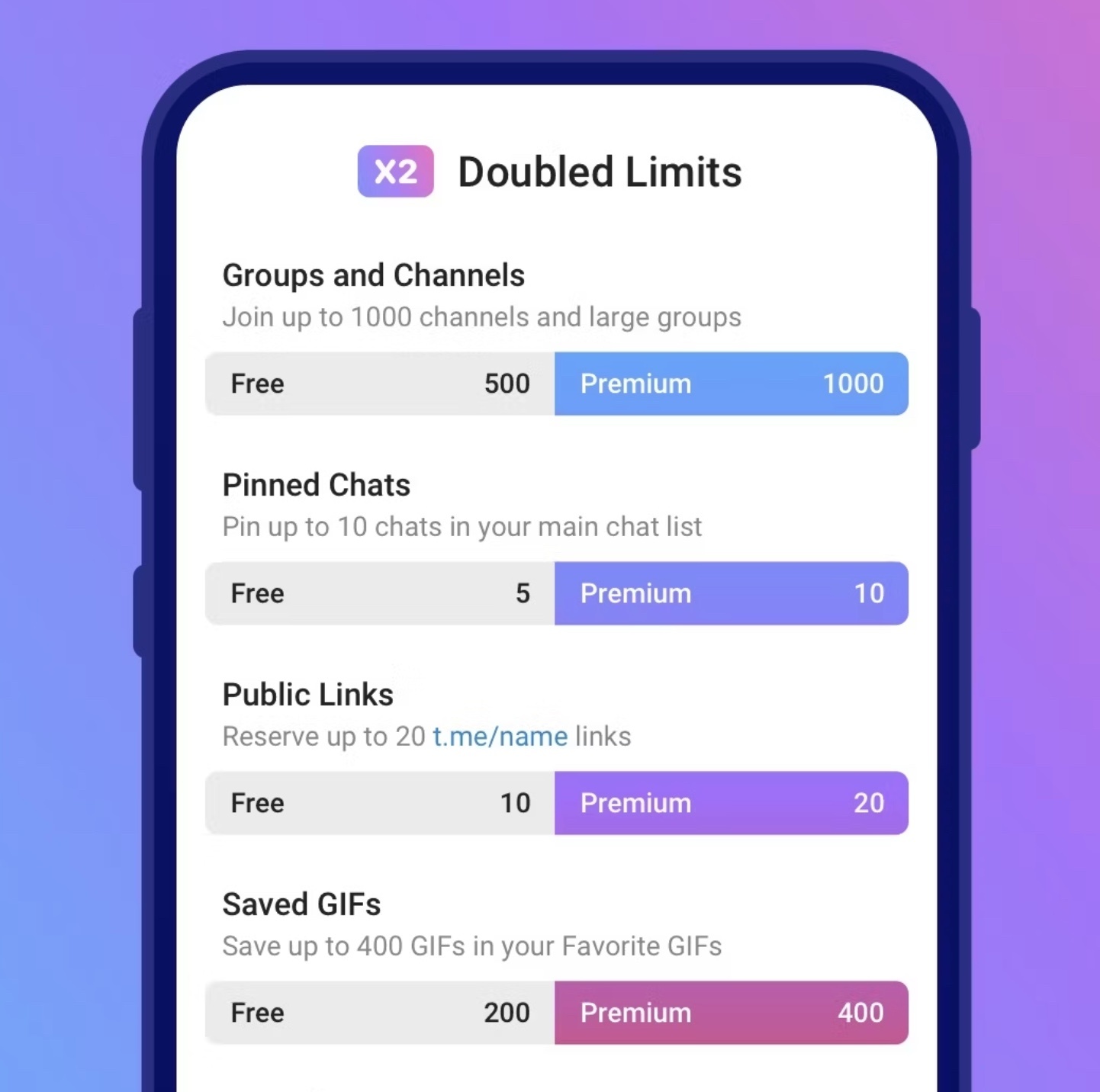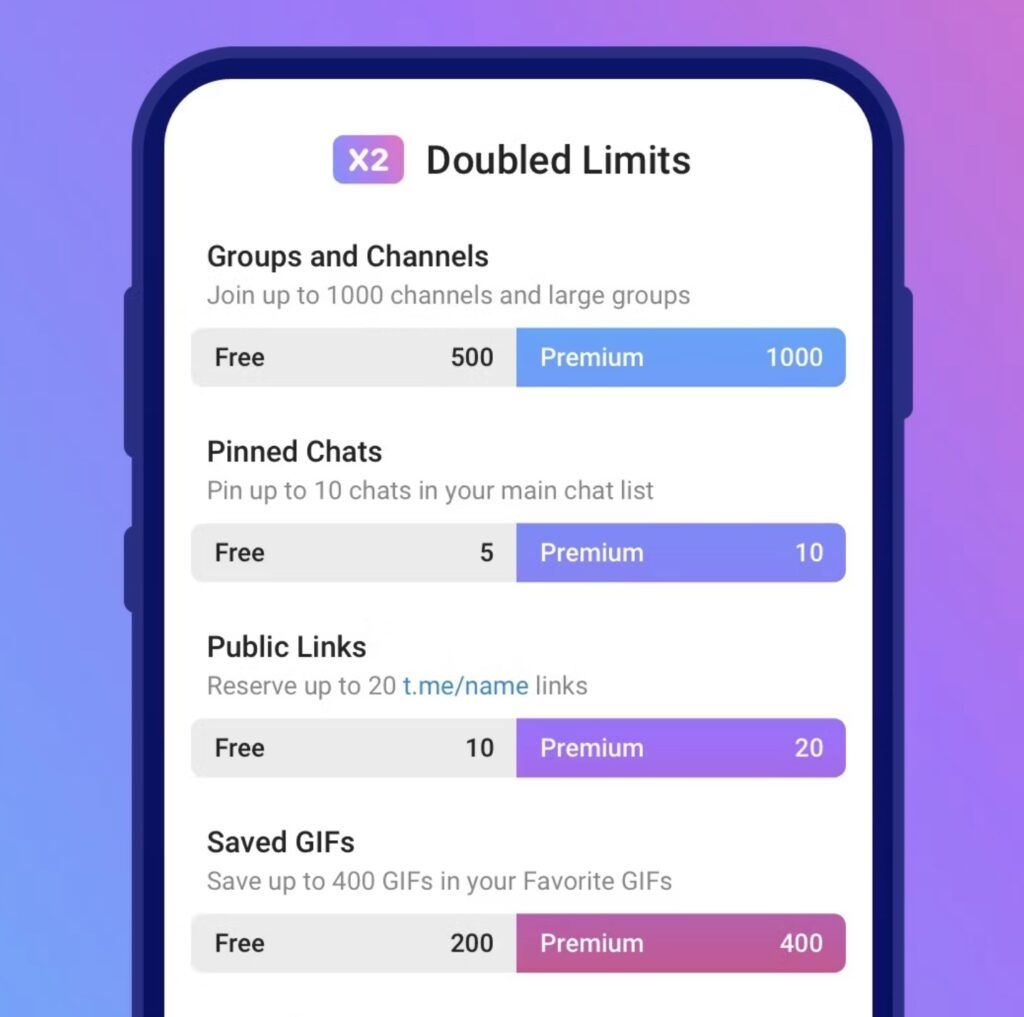 Messaging app Telegram this week reported that it now has over one million paying subscribers for its Premium service. The user privacy-focused app only started monetising its service over a year ago which makes the results all the more impressive. 
Telegram Premium hits one million subscribers
Telegram launched Premium only five months ago, a time frame in which it quickly attracted a milestone subscriber base of one million. While subscribers represent just a small part of the app's oral revenue, it's an exciting milestone for Telegram. 
One reason for its phenomenal growth is the app's strong user privacy focus. 
Following a change to its data sharing policy in 2021, many WhatsApp users sought alternative messenger apps. Telegram and Signal were quick to snap up some of these users. Telegram reached 63.5 million downloads in January 2021, up 283% from the previous year. Now, the company has over 700 million users globally. 
Global downloads of Telegram spike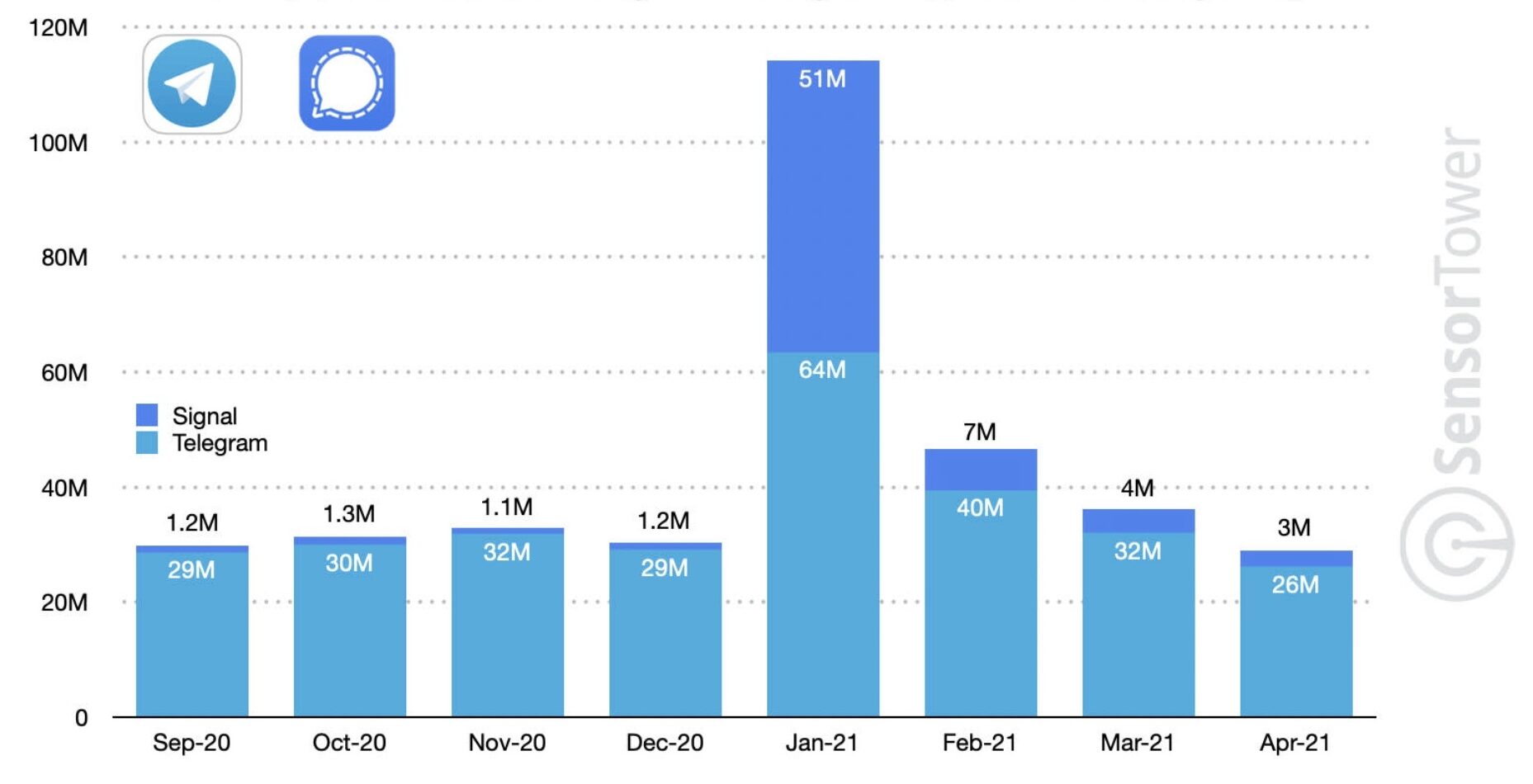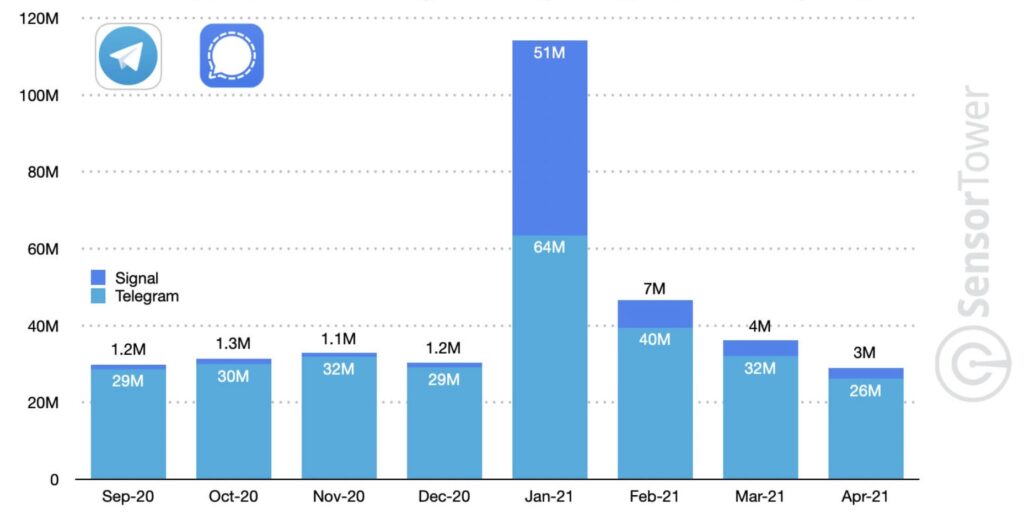 Source: Sensor Tower
What's Telegram Premium?
Telegram Premium is the app's monthly subscription service that includes better features and chat download speeds. While many of the app's previously free features continue to be available at no charge, the Premium option gives users more folders (20), 1,000 channels and four connected accounts. They can also send and download files up to 4GB in size faster. Premium cost between $4 to $6 depending on the country. 

Telegram plans to use revenues from its subscription feature to pay for its servers, traffic and staff wages as it continues to improve its app features. 
Key takeaways
Telegram messenger app records one million paying subscribers for its Premium service
Telegram downloads jumped 283% in 2021
It now has over 700 million users worldwide