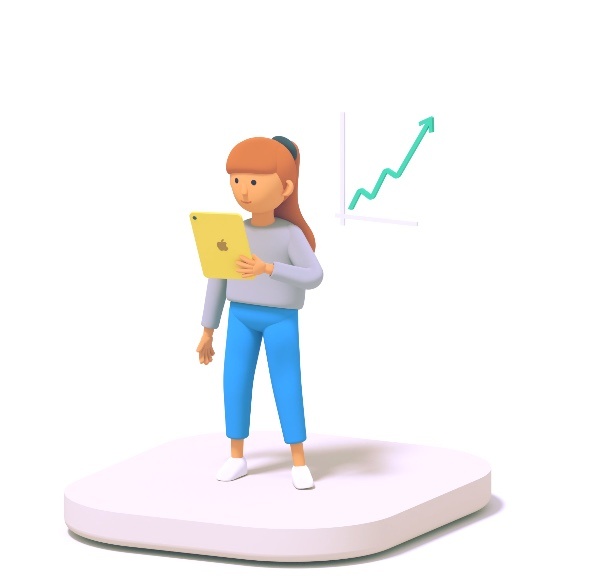 Small app developers on the App Store saw an impressive 71% increase in their revenue from 2020 to 2022, according to the latest data from Apple. These findings may serve as a significant point of emphasis for Apple, as it faces calls for greater flexibility in app distribution, including the potential opening up of iOS to alternative app stores. Let's dive in.
App Store majority are small developers
Small developers within the App Store ecosystem made up approximately 90% of developers in 2022. The tech company defines small developers as individuals earning less than $1 million annually from the App Store and having fewer than 1 million downloads across all their apps within a year. 
In a move to support this group, the company reduced its fees from 30% to 15% in 2020.
Notably, a substantial portion of indie developers entering the ecosystem hail from Europe, accounting for 25% of new small developers. China constituted 23% of developer additions, while the United States contributed 14% of new developer signups. Additionally, regions such as South Korea, India, and Brazil collectively represented 35% of the new developers joining the App Store ecosystem.
Small developers on App Store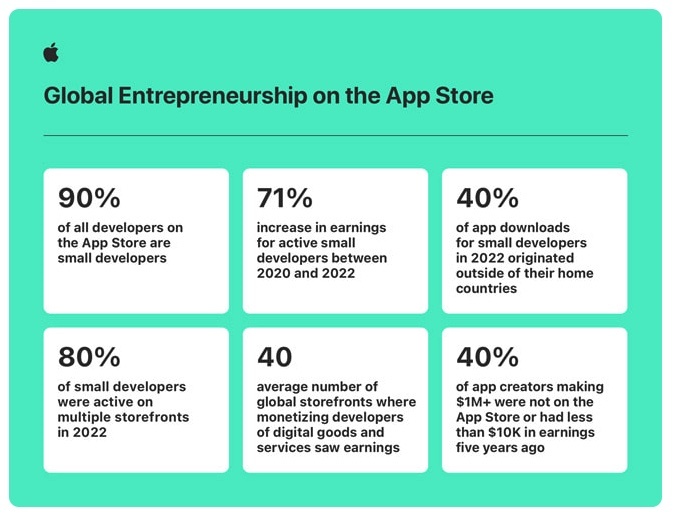 Source: Apple
Developers are branching out
During 2022, a significant trend emerged among small developers, with nearly 80 percent of them actively engaging on multiple storefronts. 
Developers who generate revenue by selling digital goods and services across multiple storefronts experienced earnings from users on an average of over 40 different storefronts. These findings highlight the growing global reach and cross-platform strategies adopted by small developers to maximize their app monetization opportunities.
Interestingly, among the global developers, a remarkable 40% either had minimal presence on the App Store or earned less than $10,000 just five years ago, highlighting the transformative impact the platform has had on their businesses.
Plane Finder is an example of a successful small developer app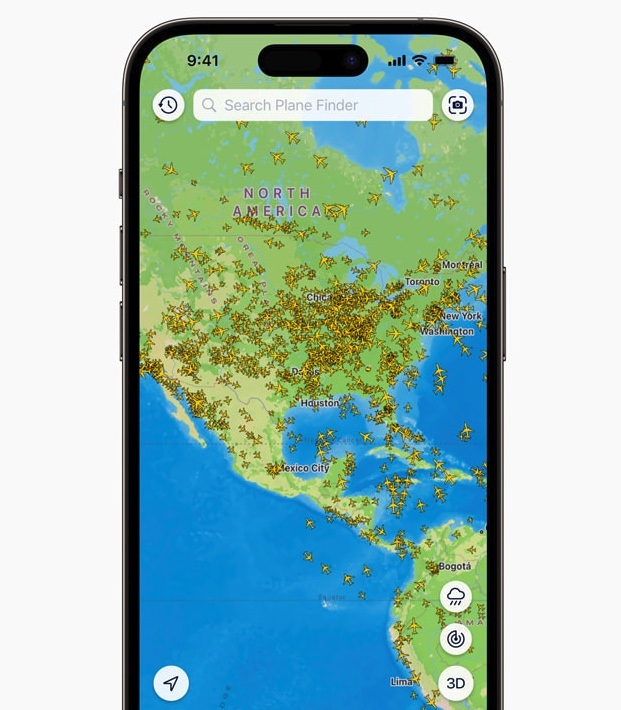 Source: Apple
The company also emphasised its range of initiatives designed specifically to assist small developers, such as the App Store Small Business Program, Apple Entrepreneur Camp, App Accelerators, the App Store Foundations Program, and Apple Developer Academies. These programs provide valuable resources, guidance, and mentorship to foster growth and innovation among small developers.
To further enhance the developer experience, Apple organizes ongoing informational series such as App Store Sessions, Ask Apple, and Tech Talks. These initiatives provide developers with the opportunity to directly engage with Apple experts throughout the year, facilitating knowledge-sharing, support, and feedback on the latest features and technologies available.
In addition to these support programs, Apple equips developers with a comprehensive suite of free tools and frameworks.
Key takeaways
Small app developers on the App Store experienced a 71% revenue increase (2020-2022)
90% of developers on the App Store are small developers
80% of them actively engage on multiple storefronts to maximize monetization opportunities