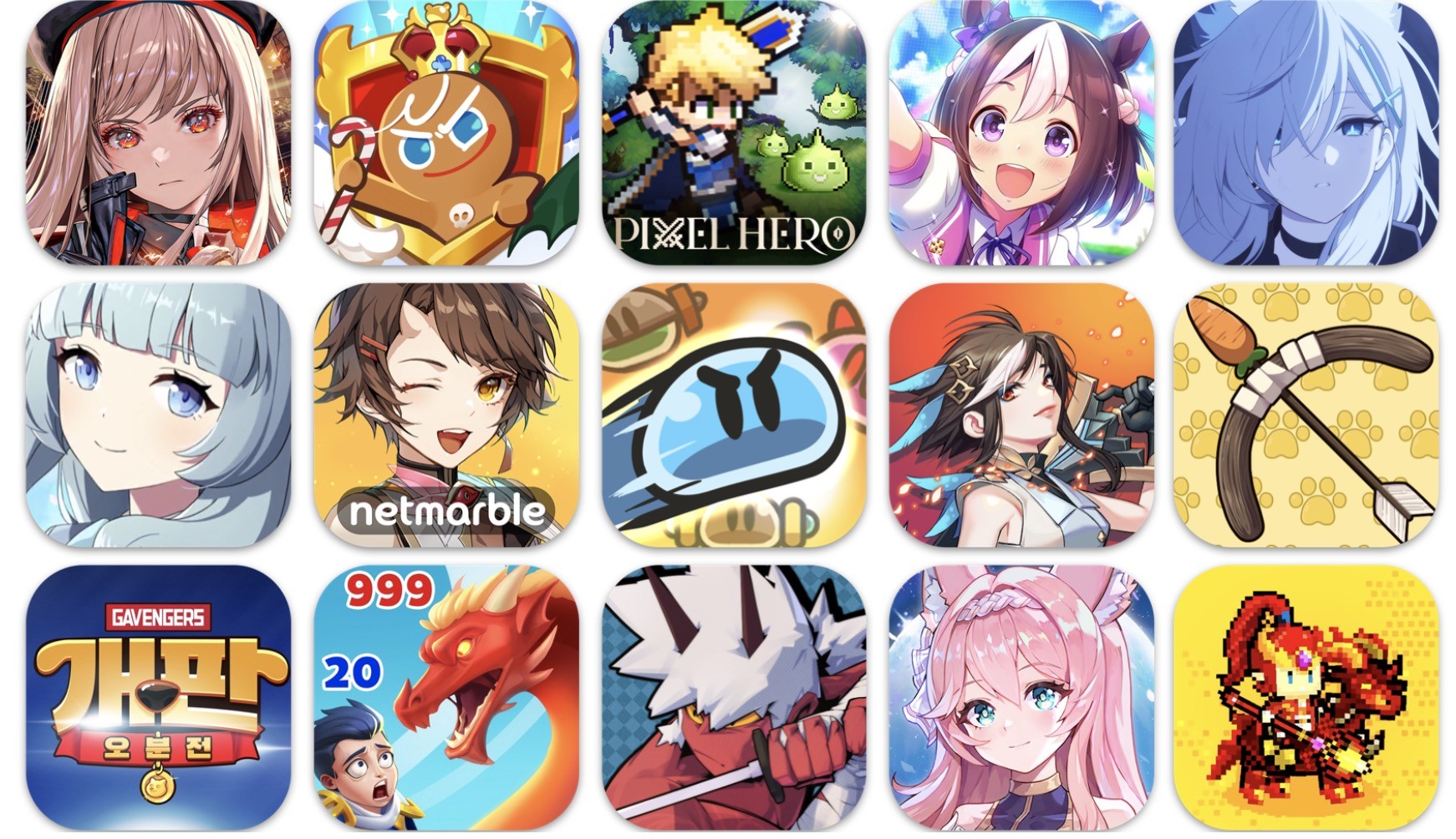 Role-playing games (RPGs) now dominate the South Korean gaming landscape, comprising 60% of mobile game sales. That's according to new Sensor Tower data which shines a spotlight on RPGs and their subgenres in the country.
Why are people playing RPGs?
RPGs as a mobile game genre stand out due to their focus on character control, customisation, and story-driven progression, often involving battles with foes.
Within the mobile RPG genre, various sub-genres exist, including Idle RPGs, Action RPGs, MMORPGs, Fighting RPGs, and Puzzle RPGs. Japan and South Korea are among the countries with the highest affinity for mobile RPGs.
Among RPG subgenres, Massively Multiplayer Online Role-Playing Games (MMORPGs) reign supreme, making up 69.5% of 2023 sales.
While MMORPGs have consistently led South Korea's RPG subgenres, this represents a 9.6% dip from 2019's 77%.

Global mobile game sales in 2023 so far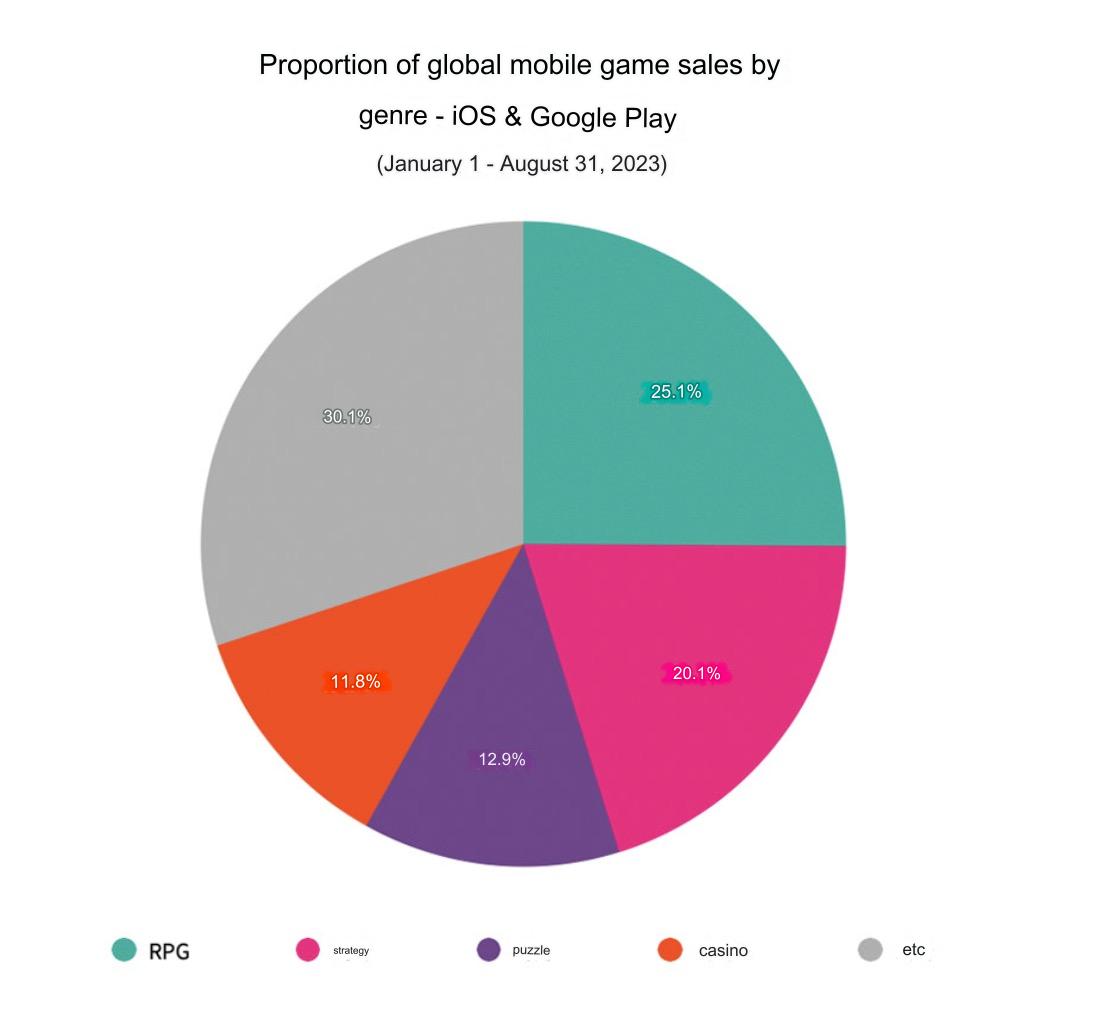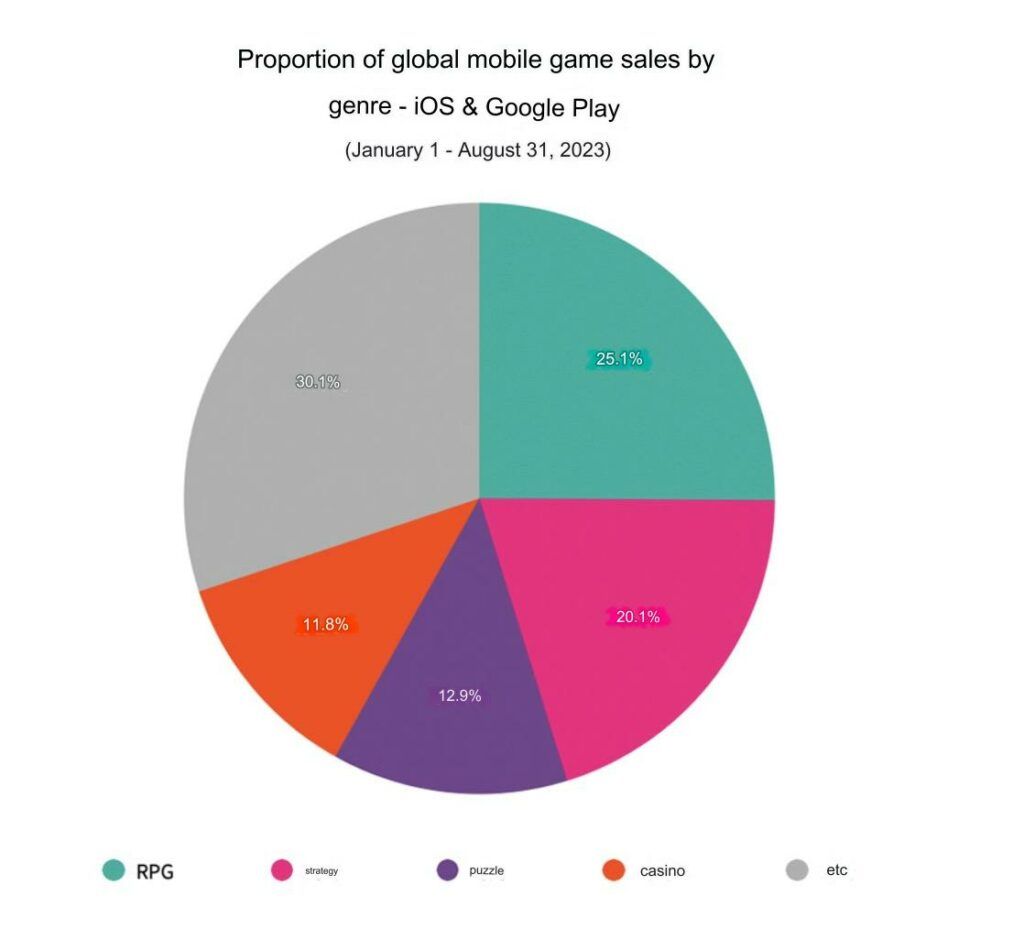 Source: SensorTower
Squad RPGs, exemplified by titles like Goddess of Victory: Nikke and Cookie Run: Kingdom, saw a remarkable 39% surge in market share between 2019 and 2023, climbing from 12.7% to 17.7%, securing their position as the second highest-grossing RPG subgenre in the country.
Idle games experienced substantial growth during the same period, increasing by 159%, rising from 1.7% market share in 2019 to 4.4% in 2023.
A separate study by Udonis found that 57% of South Koreans play RPGs to relieve stress. A third play to pass the time and as much as 40% will abandon a game if it gets too boring or in-app purchases are being pushed too aggressively (36%).
South Korea's top squad RPG is…
Goddess of Victory: Nikke emerges as the leading squad RPG in South Korea from January 1 to August 31, 2023. It achieved a remarkable feat by securing the 10th spot in the country's overall RPG charts, standing alongside only one other non-MMORPG title, Honkai: Star Rail, in the top 10.
Squad RPGs emphasise team-building with synergistic characters, leading to a trend of character collection as a meta feature. Frequent character releases and character-centric events contribute to genre sales. For instance, following the introduction of the character Modernia, Goddess of Victory: Nikke saw a staggering 372% increase in daily sales on January 1. Similarly, the launch of new cookies Stardust and Alien Donut boosted Cookie Run: Kingdom's sales by 148% on March 9.
Mobile game sales by country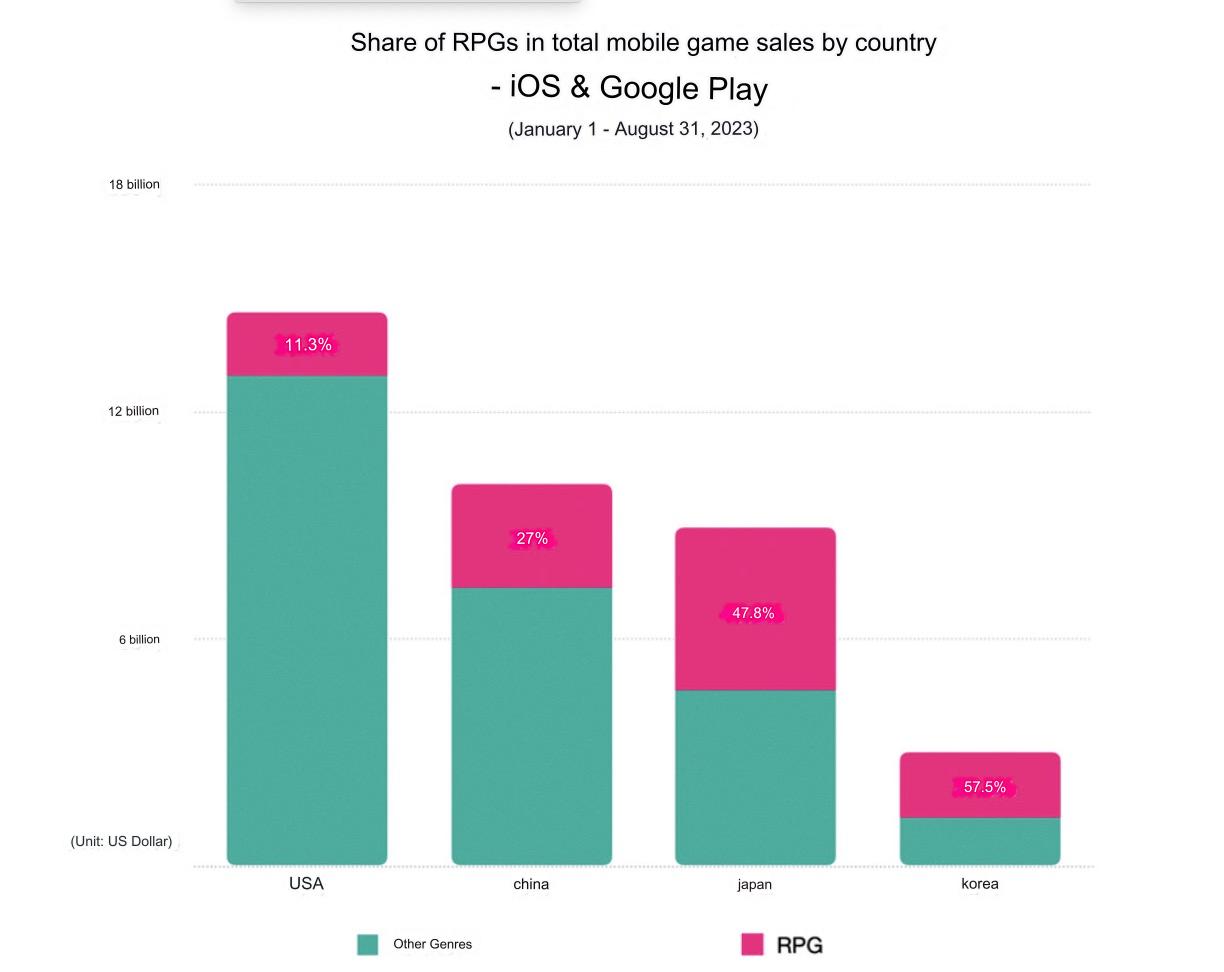 Source: SensorTower
Legend of Slime: Idle RPG dominated idle RPG sales, generating $77 million globally and $10 million in South Korea since its August 2022 release. Although it excelled in revenue, the game reached only 36th place in the overall charts.
Its success is attributed to effective advertising, a unique storyline, and an accessible learning curve. Legend of Slime led ad share on ironSource, ranked second on TikTok, and seventh on Unity in January 2023.
Five Minutes to Battle, released on July 28, 2023, emerged as a strong contender in the idle RPG market. Between its launch and the end of August, the game secured fourth place in year-to-date idle RPG sales charts and reached 65th place in the overall RPG charts.
Key takeaways
RPGs dominate South Korea's mobile gaming, comprising 60% of sales
MMORPGs lead subgenres at 69.5% sales but are down 9.6% from 2019
Squad RPGs surge by 39%, while idle games grew 159% from 2019 to 2023