Pandemic lockdowns meant that many of us could only dream of travelling. But once lockdowns lifted, people were quick to return to the spots they'd dreamt up. Now data from app and mobile marketing experts Digital Turbine shows that travel booking app TripAdvisor stood out when it comes to consumer interest. 
Rewards fuel recommendations
Rewards are everyone's favourite. The Marriott Bonvoy rewards app topped the chart for positive consumer sentiment and brand opinion. It had some of the highest percentages of users willing to recommend the app, despite having the fourth-lowest awareness among the top 20 apps. 
Fly Delta, Hilton Honors, Expedia and TripAdvisor rounded out the top apps consumers are happy to recommend to others. 
In the line-up of travel aggregators, Expedia and TripAdvisor rank top of consumer ownership. Orbitz has some of the lowest ownership at just 3%, which is around 5x lower than Expedia. Given that it's owned by the latter, Expedia could help Orbitz grow. 
Orbitz has some of the lowest ownership among travel apps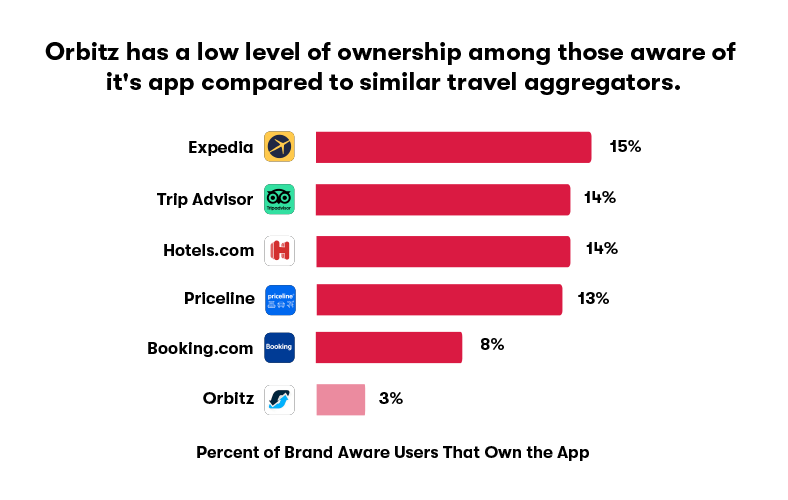 Source: Digital Turbine
Everyone Ubers
In the ride-sharing category, Uber's customer awareness is now at 65% compared with Lyft's at 58%. It shows that Lyft still has plenty of room to grow. But what's Uber doing that Lyft is failing to do?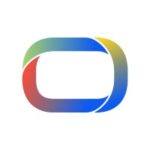 According to Digital Turbine research, Uber developed a stronger attachment with its users. In other words, it's quite a sticky app. 
Lyft has some catching up to do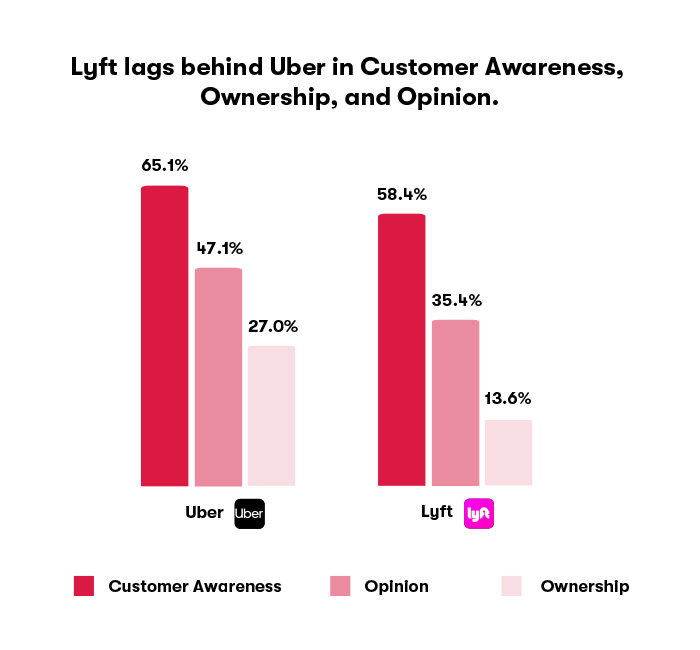 Source: Digital Turbine
What makes an app sticky in the first place is a loyal audience, low churn and solid engagement. Sticky apps are those most revenant to a user's life or need. Developers can boost their app stickiness by boosting the user experience and loyalty through personalisation and an analysis of one's weak points. 
Key takeaways
The Marriott Bonvoy rewards app has the highest positive consumer sentiment and brand opinion
Orbitz has some of the lowest ownership at just 3% – 5x lower than Expedia
Uber's customer awareness is now at 65% compared with Lyft's at 58%