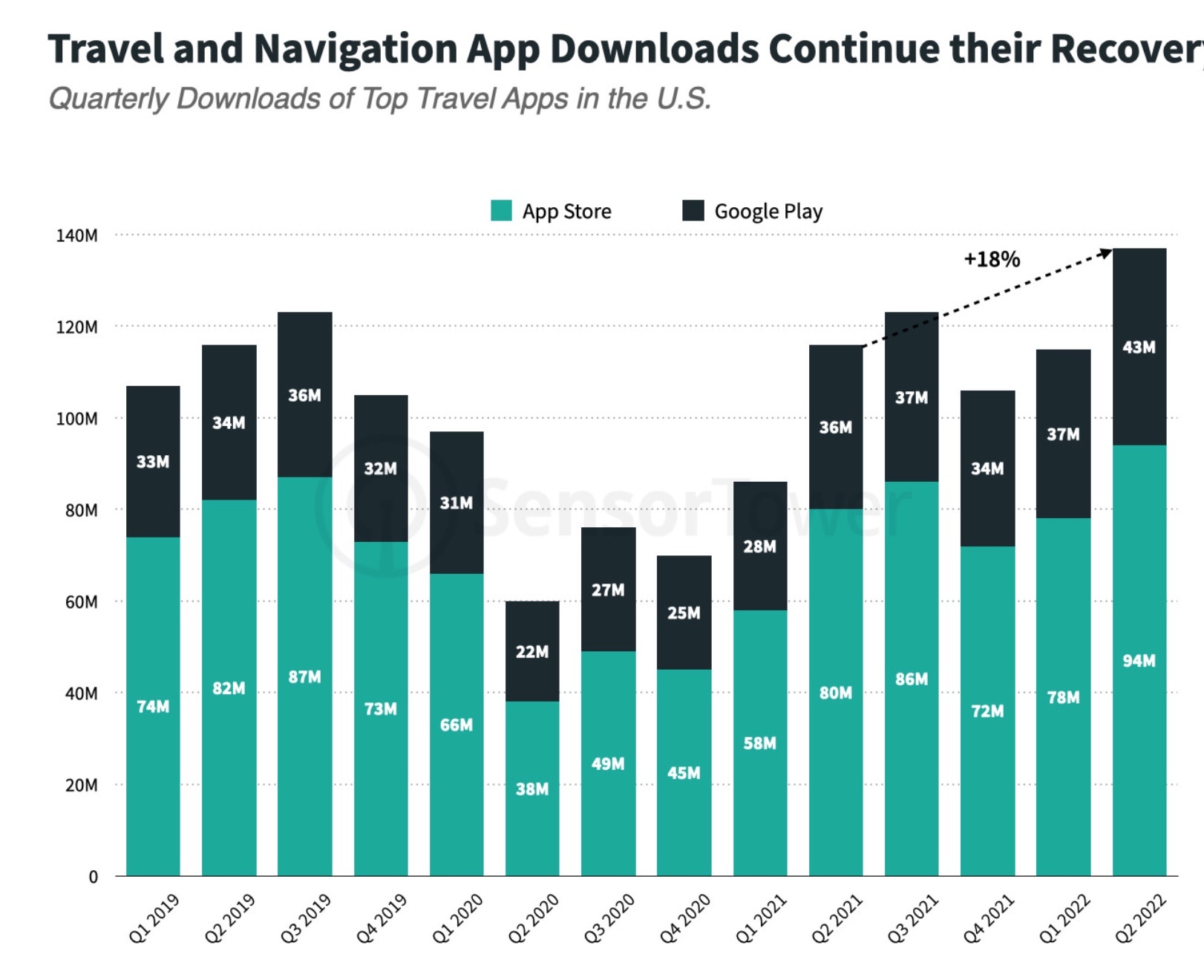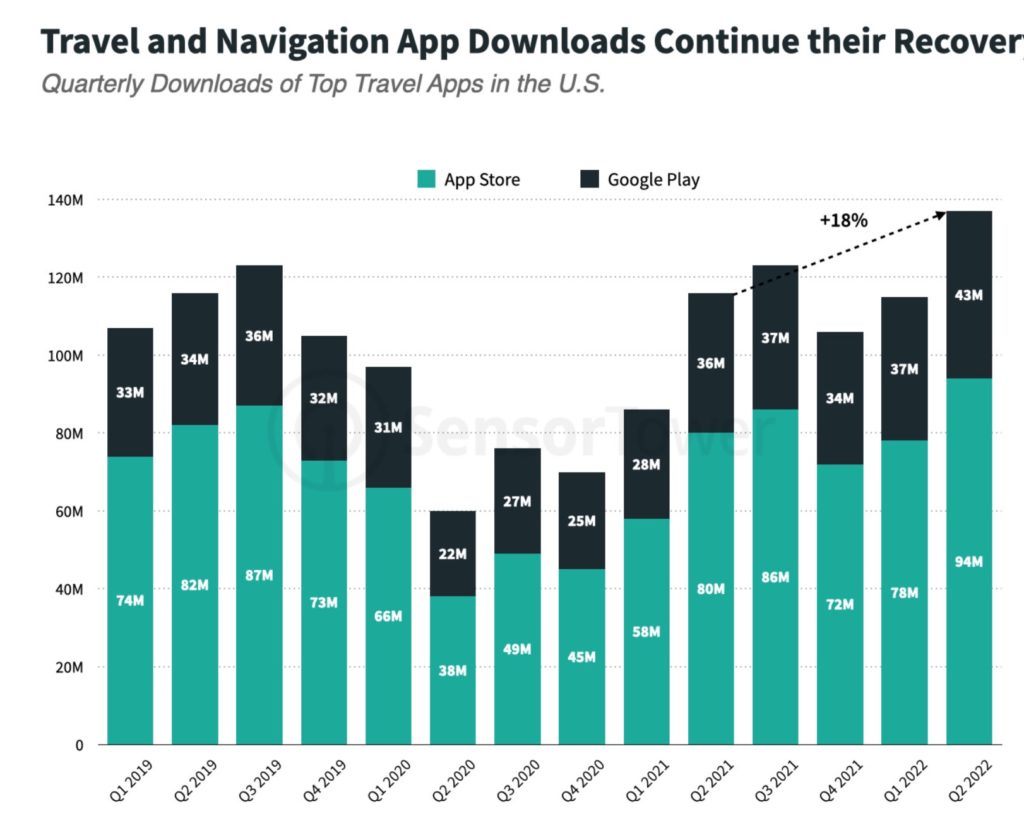 Demand for travel apps continues to grow as installs reached record numbers, according to the latest Sensor Tower report. 
Travel apps were downloaded 137 million times from the US App Store and Google Play during Q2 2022, up 18% from 116 million the previous year.
The increase signals a strong recovery of the industry following COVID-19 lockdowns. 
Installs of travel apps in the US however were up 18% compared to pre-pandemic levels in Q2 2019, signalling a general shift toward consumers being more mobile-friendly when it comes to booking their travel. 
Long-distance categories were among those benefitting with airlines, vacation rentals and travel booking apps all spiking.
Vacation rentals saw the most growth compared to pre-pandemic installs, with downloads jumping 105% to 8 million during the second quarter of 2022, which is twice that of 2019 at 4 million.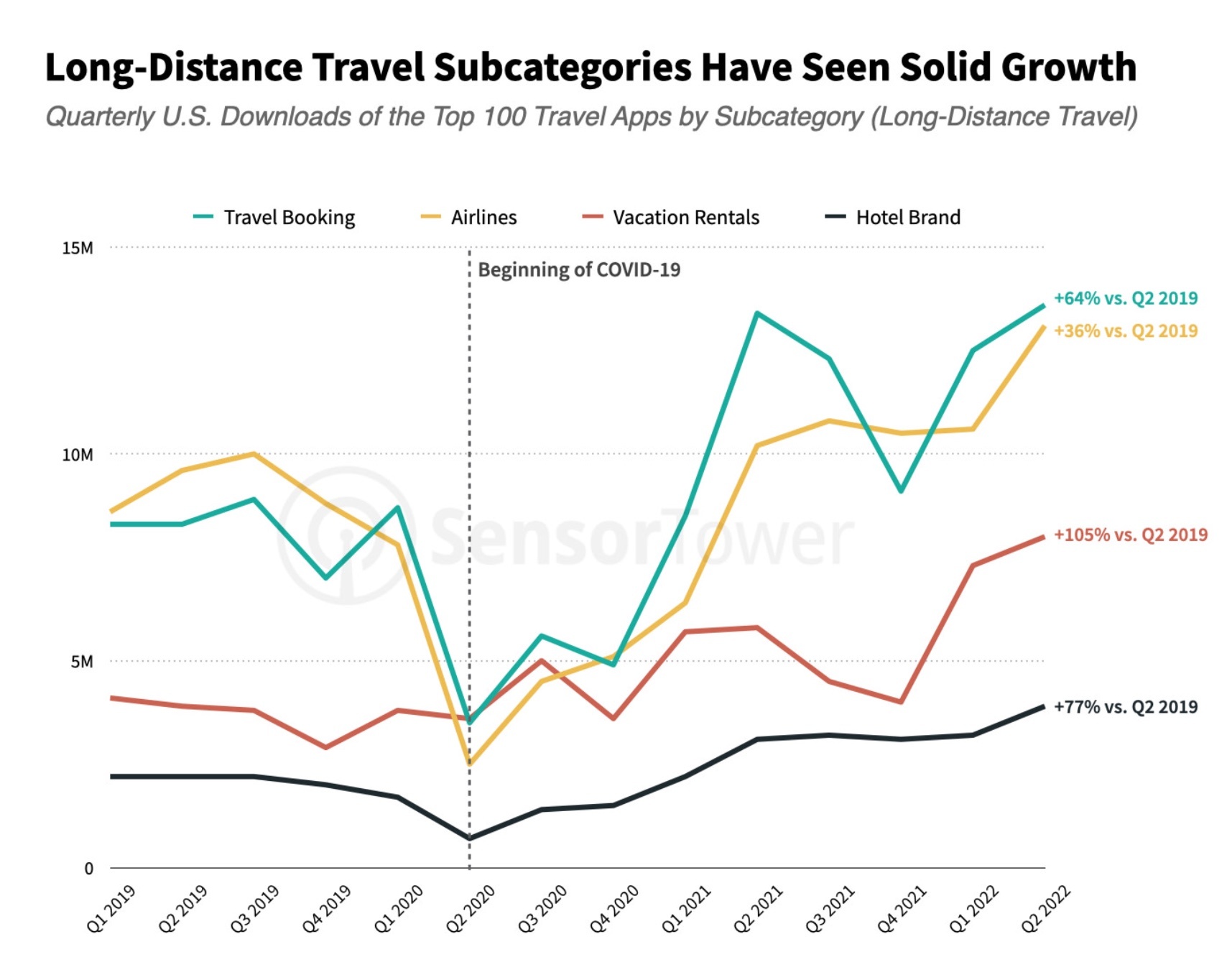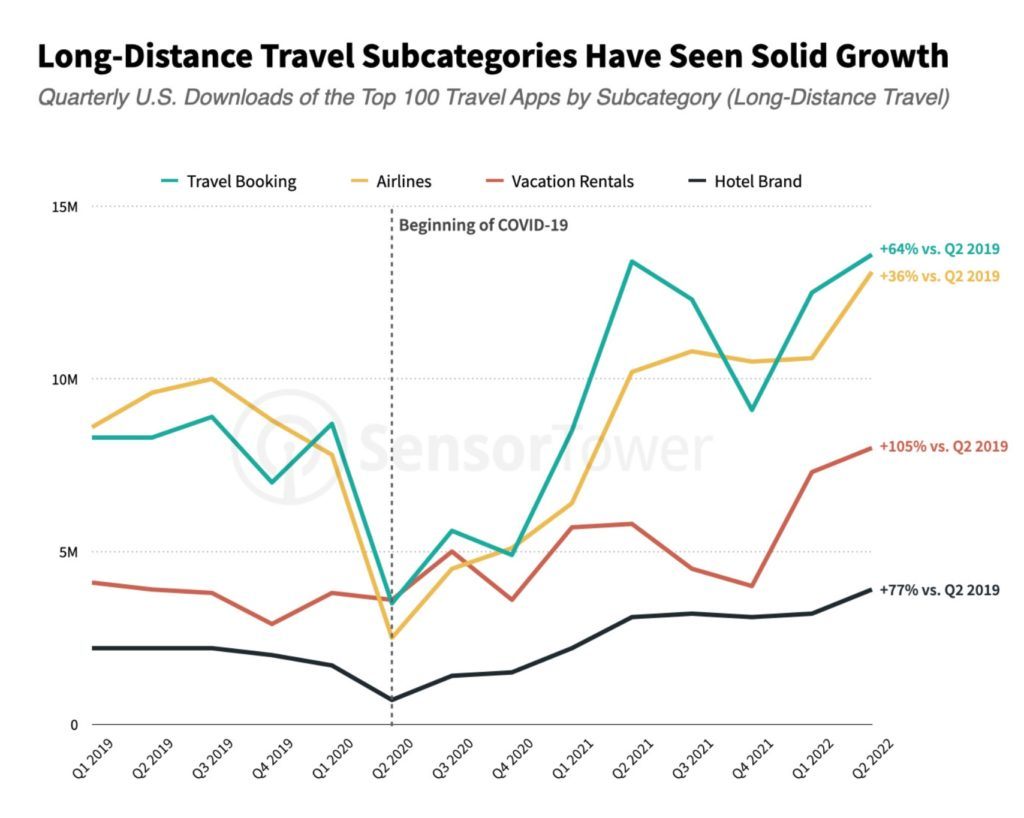 Travel booking apps reached 13.6 million installs, up 64% while airline apps grew 36% to 13.1 million. 
While short-distance travel app downloads trailed pre-pandemic levels of adoption, the competition in the space has been heating up. 
Lime took 44% of the market share in 2019, falling to 28% in the second half of 2022, while Bird grew from 35% to 37% signalling that there's room for growth.