App Discovery (OEM) is becoming increasingly significant in mobile marketing and publishing. Despite being essential for app owners, many people may not know the entire concept. What exactly is an OEM, and why is it relevant to mobile marketers? Let's dive in!
What is App Discovery (OEM)?
The word OEM is an abbreviation and stands for "Original Equipment Manufacturer." This refers to the process in which app advertisements are implemented into Android smartphones, and apps have the opportunity to catch the attention of new device owners. AppSamurai's App Discovery has two methods:
Pre-installed model
On-device recommendation model
Both methods successfully generate high install rates, acquire engaged users, and increase brand awareness. App Discovery allows your app to be a part of the user journey during the device lifecycle.
Opportunities of OEMs for mobile marketers
There are many ways for publishers to reach mobile app users, including social media platforms, Google tools, and ad networks. What if you could try innovative models over traditional methods and reach your ultimate goal directly? AppSamurai works with mobile operators and device manufacturers like Samsung, Xiaomi, Huawei, Lenovo, Oppo and many others in more than 130 countries and crafts the most effective OEM strategies.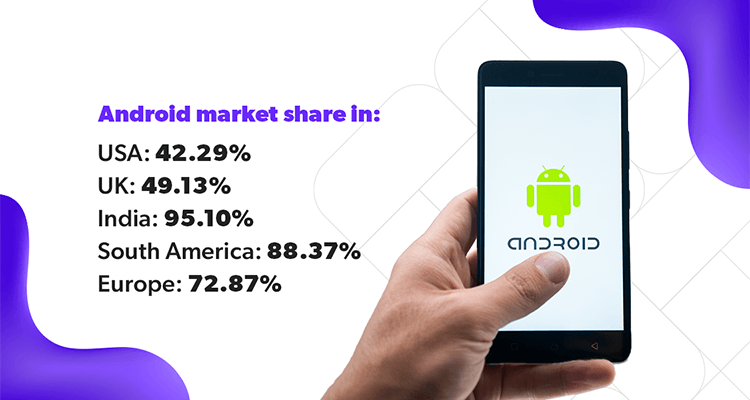 Source: AppSamurai
More manufacturers choose Android which results in affordable devices with variety.  Android makes up 71.45% of the global mobile market, and this creates a great opportunity that every app owner should take. With the recent privacy regulations in iOS, it's getting more expensive and less wide-reaching to advertise on it. Going for Android App Discovery campaigns will give you access to millions of active users and ready-to-install apps.
The pre-installed model
Going back to how App Discovery works, in the pre-install model, your mobile app is pre-installed on users' newly purchased devices. This model allows your app to be seen by engaged new device owners and catches their attention from the very beginning. App Discovery eliminates the process of browsing app stores and trying to find the right app, creating a cost-effective campaign.
There are over 2.7 billion Android users worldwide, and millions of Android devices are shipped across the world every year. With App Discovery, your app can be pre-installed into these devices, and get in front of the users before any of your competitors.
The on-device recommendation model
With this campaign type, your app is placed in different ad units within the device, and your app becomes an essential part of the user journey. This model will not only improve brand awareness but also helps you reach real and engaging users.
App Discovery has many benefits:
Fraud-free user acquisition
Control over device interface
Instant access to a vast number of users
Demographic targeting that guarantees value to the user
Be a native part of the user experience
Builds brand recognition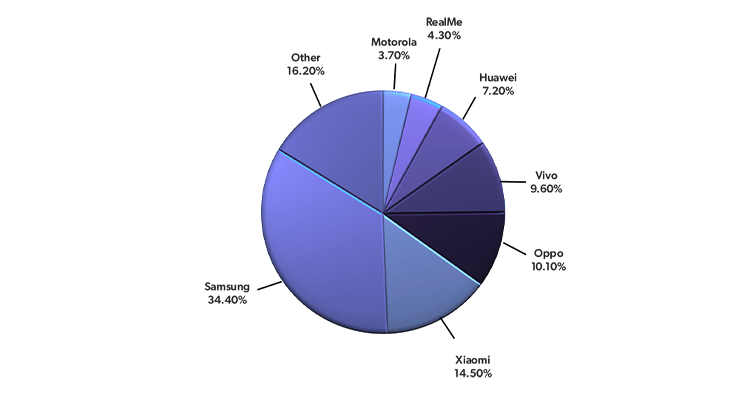 Source: AppSamurai
AppSamurai works with leading brands such as Samsung, Xiaomi, Huawei, Lenovo, Oppo and more. Learn more about App Discovery (OEM) here, and reach your KPIs!