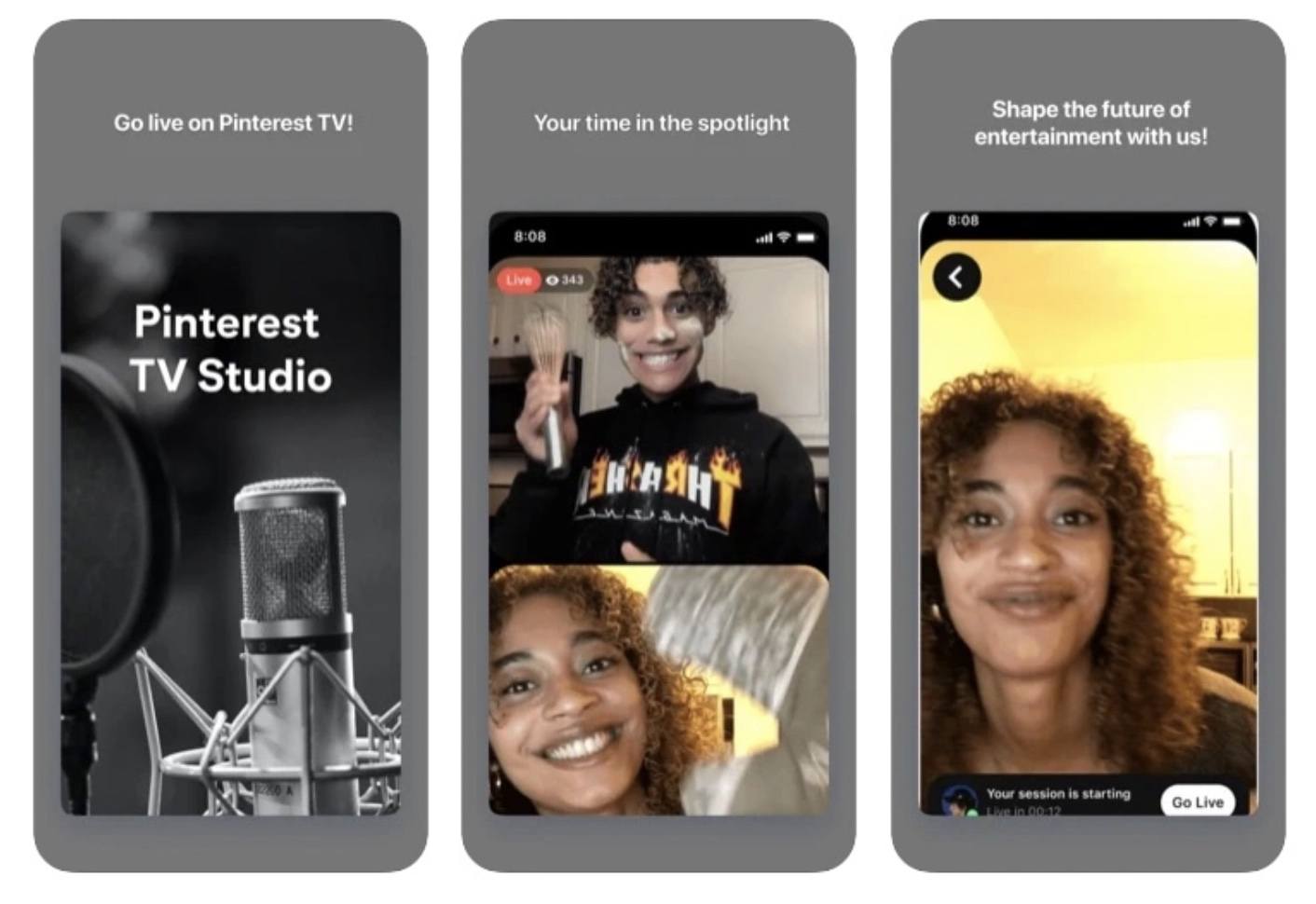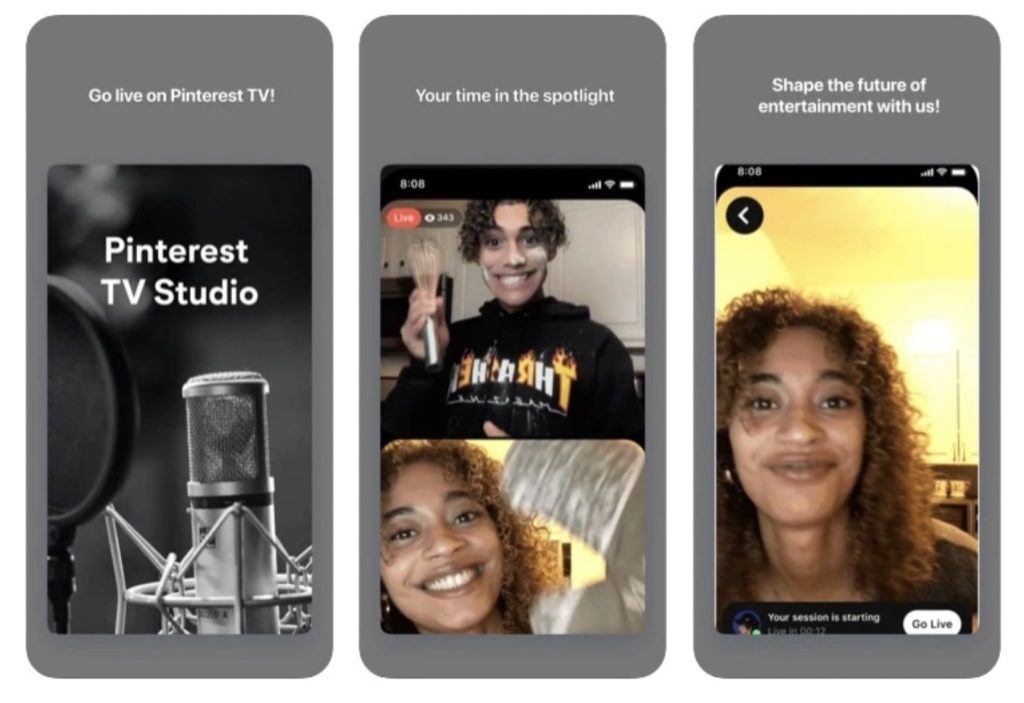 Pinterest just launched a new app to make live-streaming even easier for creators. 
The Pinterest TV Studio app lets creators stream live on Pinterest using multiple devices to get different camera angles. 
However, the company hasn't made a big deal of the app launch, in part because it's not widely available just yet. 
To access the app's tools, creators must enter a barcode provided by Pinterest.
While competitors such as Facebook and Instagram have been pushing their own TikTok alternatives to attract creators to share live content, Pinterest launched Idea Pins. 

The format is a video-based format of short-form video and Stories. 
Users now save Idea Pins 25% more than previously and the company's research shows that users who follow multiple creators on the platform also tend to visit Pinterest more often. 
Pinterest TV Studio went live in early May on the App Store and Google Play and is currently available in the US, Canada, Australia, the UK and Germany. 
It's not the app's first foray into video. Last year, Pinterest added Pinterest TV to showcase stoppable videos by creators. However, the launch of a dedicated Studio for creators highlights that the company is serious about its live-streaming efforts.