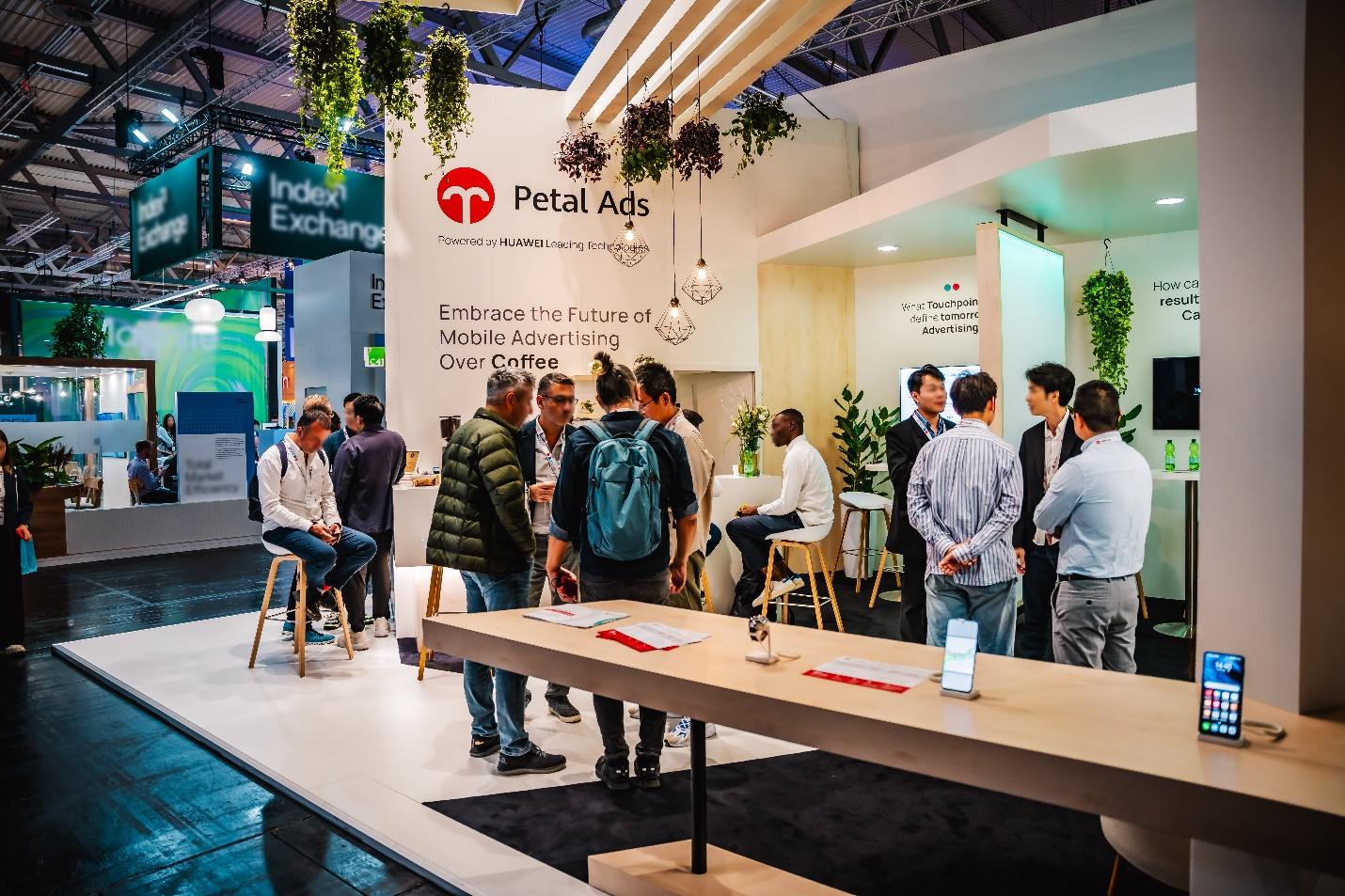 Huawei's mobile advertising ecosystem, Petal Ads, had a productive time at DMEXCO this year, engaging advertisers and offering valuable insights for crafting effective digital campaigns in the ever-changing digital marketing landscape. DMEXCO 2023 attracted a global audience, with 800 international speakers, 40,000 international trade visitors, and 650 exhibiting companies and partners. It was an enlightening experience for everyone as they rubbed shoulders with industry experts and marketing professionals.
Alongside leading players in digital business, Petal Ads hosted a masterclass that offered a peek at their strategies for connecting with high-value audiences in the Chinese market or Chinese consumers on international travel. Attendees had the opportunity to experience Petal Ads' advertiser solutions firsthand at their booth, and an MMA Panel discussion on capturing the attention of high-value
audiences.
Jaime Gonzalo, VP Huawei Mobile Services Europe, said, "DMEXCO 2023 united people from all over the world to explore the latest ideas and trends in digital business. Petal Ads was thrilled to feature their two key business priorities at DMEXCO: helping brand advertisers craft compelling digital campaigns while imbuing them with the tools to connect with high-value international audiences, mainly from China."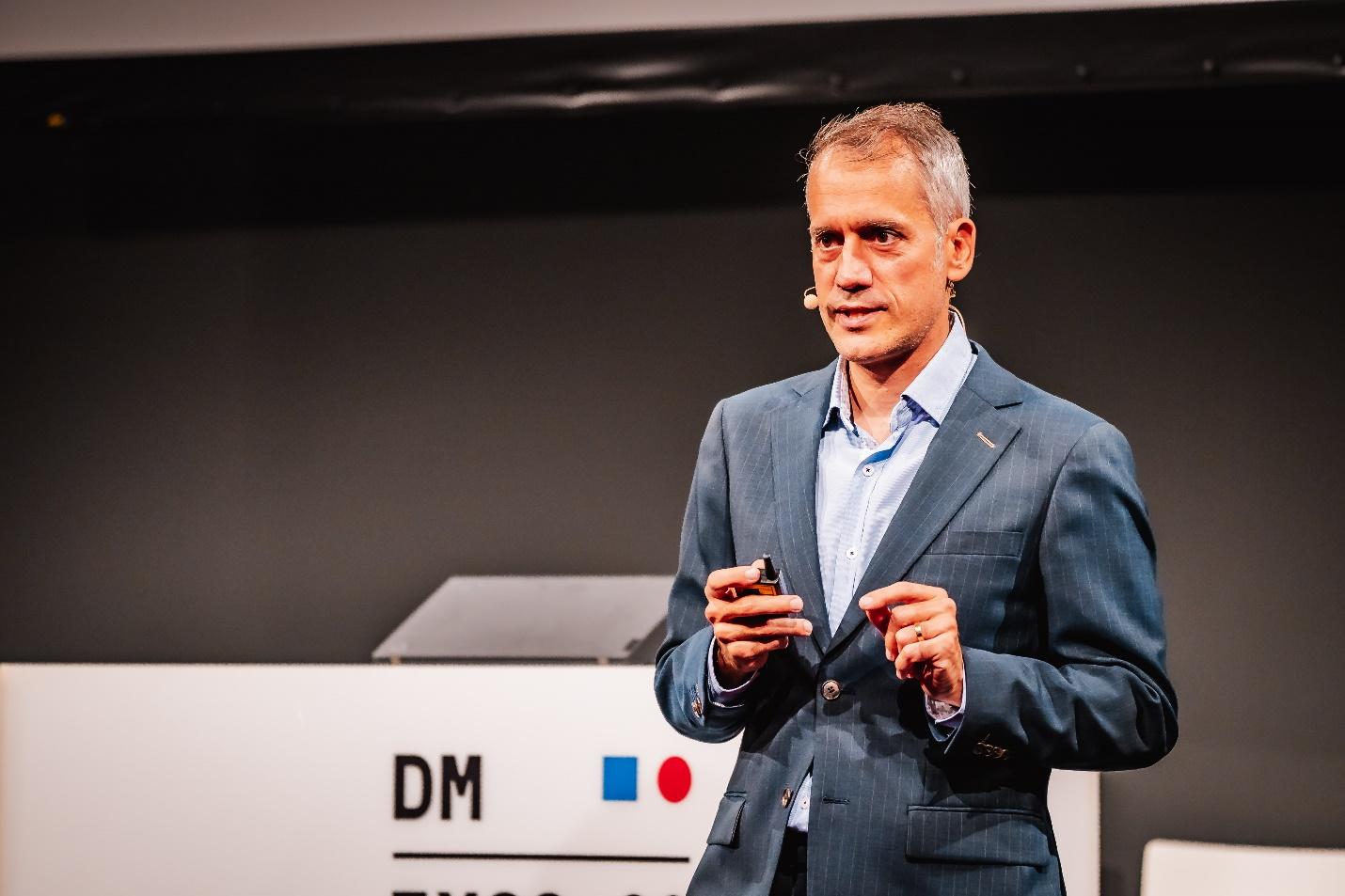 Petal Ads Masterclass
Helmed by Jaime Gonzalo, the Petal Ads Masterclass emphasised the importance of targeting high-quality users over aiming for sheer user volume. The masterclass left no doubt: companies that dared to set their sights on the vast potential of the Chinese market reaped success. It cited market leaders across various sectors, including retail and automotive, who successfully blazed trails into China.
He explained that companies who hope to enter the Chinese market will be in good hands with the help of Petal Ads, the ticket to thriving in the bustling Chinese landscape. Huawei's mobile advertising ecosystem has a deep understanding of the Chinese market, owns the exclusivity of a large amount of high-value users in this demographic, and exerts significant influence in this market.
Huawei commands the top spot in China in terms of popularity, according to YouGov Global Best Brand Ranking 2022. It is a force to be reckoned with in the high-end smartphone space, with an impressive 47.4% market share in the foldable phone segment, and over 115 million users wielding devices valued at over 800 euros.
Being part of Huawei, Petal Ads offers partnering brands exclusive access to over 500 million active users in China every month, all through the mobile advertising platform. Beyond that, brands who advertise with them can enjoy a holistic journey. From language and visuals to setup, Petal Ads offers unwavering support with a dedicated team in Europe by your side. It is an all-in-one solution for connecting with this vast user base.
MMA Panel
Moderated by Peggy Anne Salz, a writer with Forbes.com, the MMA panel featured a lineup of industry experts. Attendees heard from industry experts such as Alessandro Schintu, the Director of Ecosystem Development & Operations at Huawei–Petal Ads, Jan Heumüller, the Managing Director of Ogury, and Anna Keller, the Marketing Director at Bayer, who came together to discuss the dynamic landscape of business and communication.
Their insights resonated with the audience, emphasising the importance of connecting with high-value audiences. During the discussion, they delved into how to identify and target high-value users, stressing that using first-party data is crucial for achieving a highly granular segmentation. Drawing from their deep industry knowledge, the panel's conversation served as a wellspring of guidance for anyone aiming to reach and sustain excellent audience engagement. It was an enlightening conversation that transformed the way many approached audience engagement strategies.
Petal Ads Booth
Located in the bustling international hall, right alongside other major advertising platforms in the industry, the Petal Ads booth was a hub of activity. The team of seasoned experts held court, engaging with hundreds of advertisers, agencies, and networks. These conversations delved deep into insights into branding and app campaigns, as well as tactics for overseas expansion.
Visitors were in for a treat as they got hands-on experience with some of Huawei's most innovative devices, including the HUAWEI P60 Pro, the HUAWEI Mate X3, and the HUAWEI Matepad 11.5-inch. The Petal Ads team also shared their own success stories that featured partnerships with top international brands across various industries, highlighting their dedication to delivering effective, game-changing business resources and solutions. It was a showcase of innovation and collaboration that left a lasting impression.
Satisfaction with Petal Ads–A genuine partnership
About their partnership with Petal Ads, both Simone Renna, Marketing and Partnerships Manager at Mediaset, and Johan Othelius, CEO at Squid, shared positive sentiments.
Simone Renna said, "It was a genuine partnership between the companies, as it involved not only the investment in advertising but also comprehensive strategy development. We really found the best people to work with and achieved all our goals, leaving us very satisfied."
Meanwhile, Johan Othelius shared, "The excellent cooperation and support from the team in helping us achieve our metric targets allowed us to concentrate on our core responsibilities and focus on innovating and continuously improving our product."
Petal Ads at DMEXCO
DMEXCO 2023 left an indelible mark, reinforcing its position as the leading event for the digital industry and Europe's digital hotspot. With diverse global attendance and fruitful networking opportunities, the event proved to be an unmissable experience.
At the event, Petal Ads showcased its steady growth since 2020, empowering advertisers, marketers, and publishers to expand their businesses and connect with bigger audiences. The platform has witnessed a 9-fold growth in its advertiser network, reaching over 730 million monthly active users globally in 170 countries.
If you missed out on the event, you can watch the Highlights video here and the Petal Ads Masterclass hosted by Jaime Gonzalo here.