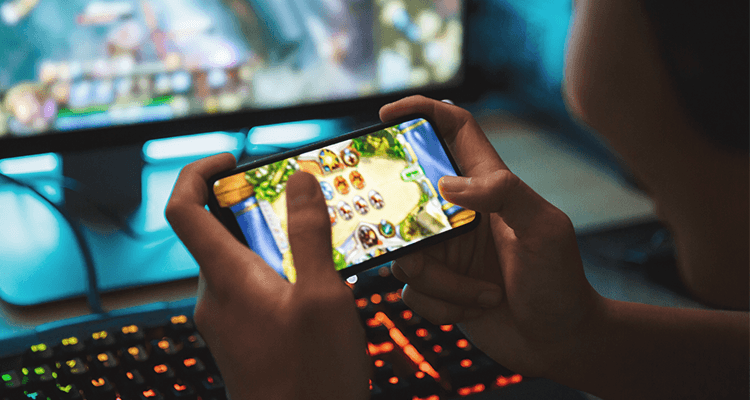 In 2023, mobile gaming is poised to claim a 56% share of gaming revenue, as per data from data.ai and IDC. Now a new study sheds light on the differences in mobile gaming behaviours between East and West. Let's dive in.
Where preferences diverge
A recent study by Coda Payments, which examines the spending behaviours of mobile gamers in Eastern and Western regions found that while more than 90% of mobile gamers in both regions are open to making in-game purchases, significant disparities exist in where consumers choose to allocate their funds.
In Eastern countries, gamers prioritise customisation and collectables, investing in cosmetics for personalisation. In the West, gameplay and progression matter most, with spending on unlocking features.
In the West, consumers spend an average of $72.47 monthly on direct purchases, significantly more than the $30.70 spent in the East. This discrepancy is attributed to the stronger currency in the West, providing users in countries like Britain and the USA with greater spending power.
In-game spending habits
Source: Coda Payments
Interestingly, the report reveals that female gamers in Western countries outspend their male counterparts by an average of $22.93, underscoring the growing popularity of mobile gaming among women.
Additionally, payment preferences vary between regions. E-wallets are favoured in the East, while Western consumers predominantly opt for debit and credit cards when making payments for mobile gaming.
What about time in-game?
The report also noted that gamers in the East dedicate more time to mobile gaming, with 40% playing for over 16 hours weekly, compared to 33% in the West.
Thailand leads with 45% highly engaged gamers, followed by Indonesia (43%) and the Philippines (40%) in the East.
In the West, Brazil stands out with 36% of gamers playing for over 16 hours, surpassing Mexico (33%) and the USA (30%).
Time spent in games and user payment preferences

Source: Coda Payments
The finding underscores Latin America's prominence in the rapidly expanding mobile market, particularly in Brazil, a mobile gaming powerhouse responsible for 38% of all domestically developed games.
The nuanced distinctions underscore the diversity in motivations and spending habits among mobile gamers in Eastern and Western regions and highlight the necessity for game developers to tailor their in-game offerings to align with these regional preferences and inclinations.
Key takeaways
Mobile gaming claims 56% of 2023 gaming revenue, outshining consoles and desktops
Eastern gamers focus on customisation; Western gamers prioritise gameplay and spend more
Eastern gamers play longer, with Thailand leading; in the West, Brazil emerges as a highly engaged market