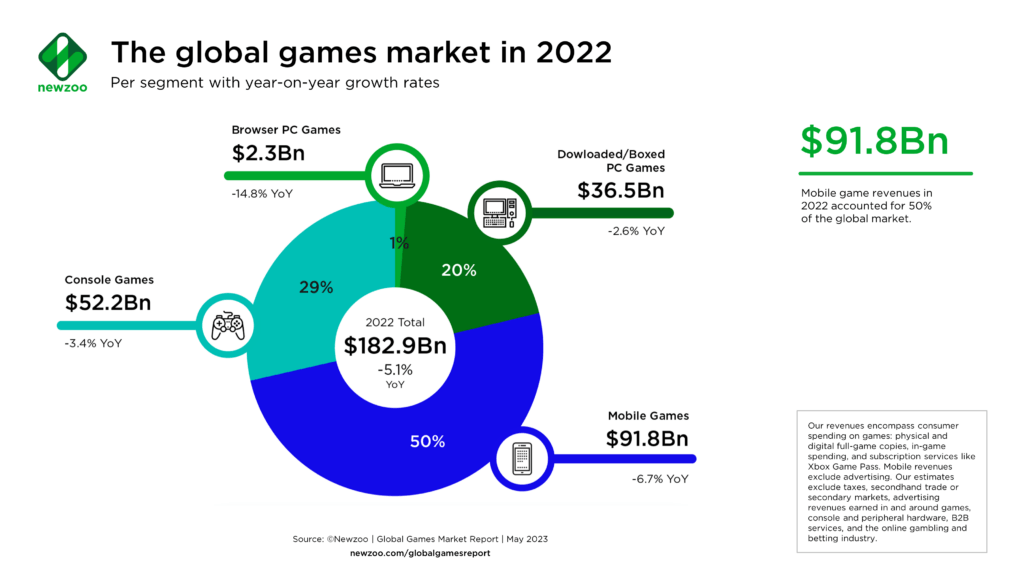 The global games market witnessed a slight setback in 2022, as total revenues experienced a year-over-year decline of 5.1%. Despite this dip, the industry remained a force to be reckoned with, showcasing the diverse gaming landscape that captivates millions worldwide. That's according to a new report from Newzoo.
Mobile games climb, browsers decline
Last year, mobile games accounted for 50% of the global market. With revenues reaching an impressive $91.8 billion, that's a drop of 6.7% from the previous year. The convenience and accessibility offered by smartphones and tablets continue to contribute to the growth of the sector, attracting a wide range of players across various demographics.
Regional breakdown of global gaming market in 2022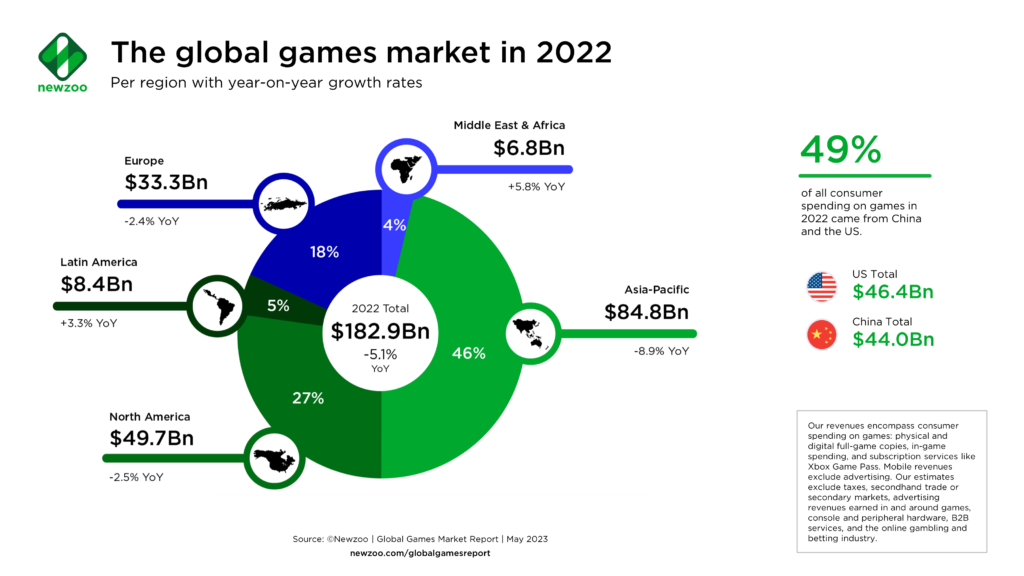 Source: Newzoo
Console games secured the second-highest revenue total in 2022, with earnings amounting to $52.2 billion. Although console gaming experienced a decline of 3.4% compared to the previous year, it remained a formidable force in the industry. 
Browser PC games faced substantial challenges, as they witnessed the largest year-on-year revenue drop of 14.8%. 
Regional differences
The gaming market stagnated in most regions with two notable exceptions: Latin America and the Middle East and Africa. Although these markets accounted for only 9% of the total revenue, they experienced remarkable growth during the year. 
Latin America's games market revenue saw a positive increase of 3.3% year-on-year, while the Middle East and Africa enjoyed a significant revenue bump of 5.8%.
Gaming market forecast for 2025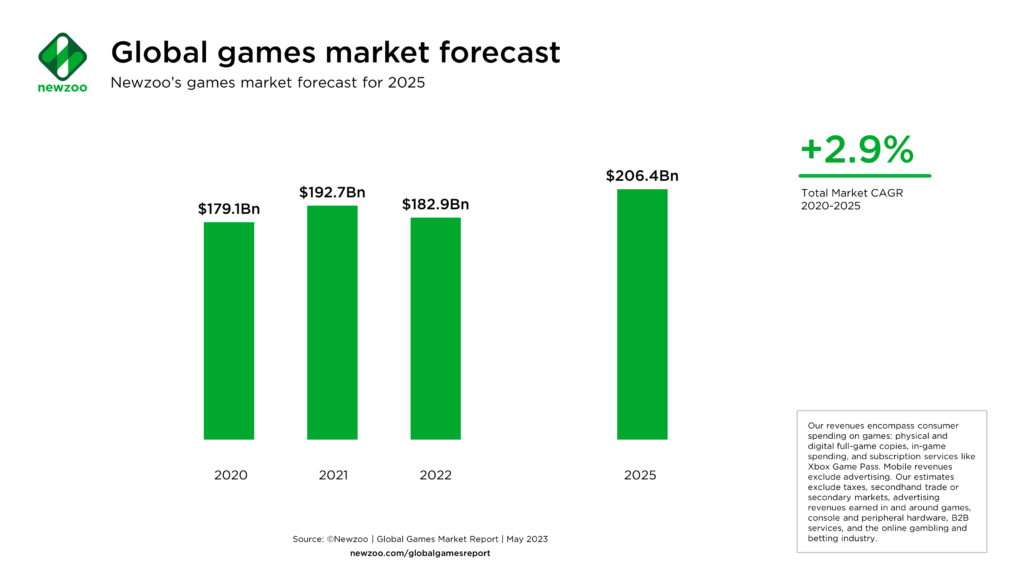 Source: Newzoo
China and the United States accounted for a substantial 49% of all consumer spending globally. Both countries have a strong gaming culture and a massive population of gamers, contributing significantly to the growth and development of the global games market.
Newzoo expects the global games market to grow by a healthy 2.9% to reach $206.4 billion in 2025.
Key takeaways
The global games market saw a 5.1% decline in revenues in 2022
Latin America and the Middle East and Africa emerged as growth markets, with respective revenue increases of 3.3% and 5.8%
Global games market predicted to grow by 2.9% and reach $206.4 billion by 2025