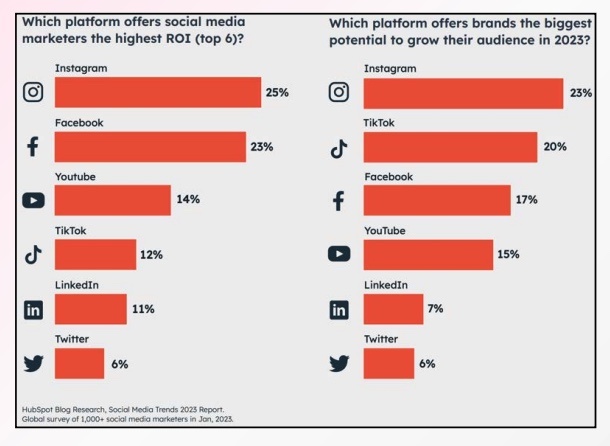 The mobile creator community underwent a remarkable growth spurt since 2021, with its size almost tripling. It's now valued at over $104.2 billion annually. As a result, there's a sharp rise in the demand for mentorship and monetization opportunities for these aspiring creators. According to recent data, there's been a significant surge in the number of social media users who are tipping creators for their content. 
Tipping is in
According to the Creator Economy Report, over 40% of users now give an average of $5 to $10 as a tip, a considerable increase from the mere 17% who did so back in 2021. This trend suggests that more and more people are valuing the work of social media creators and are willing to financially support them for their contributions.
App users are tipping creators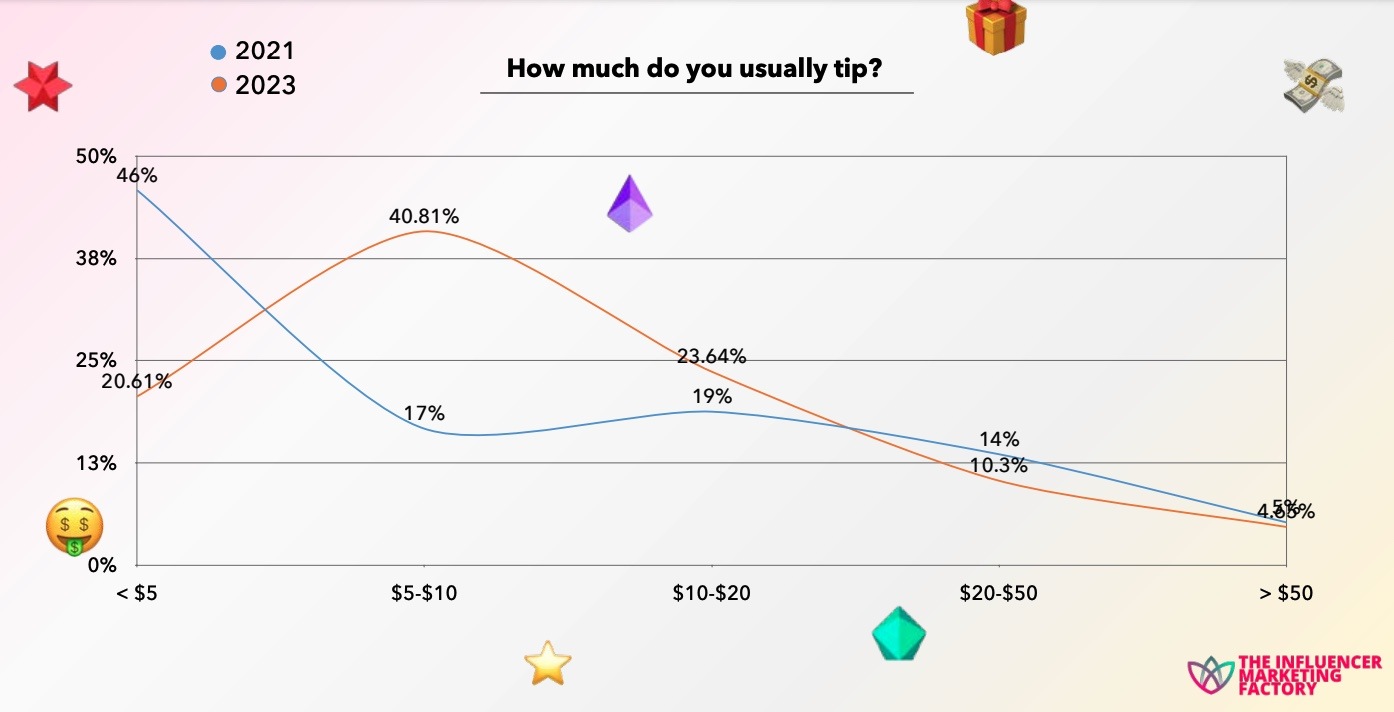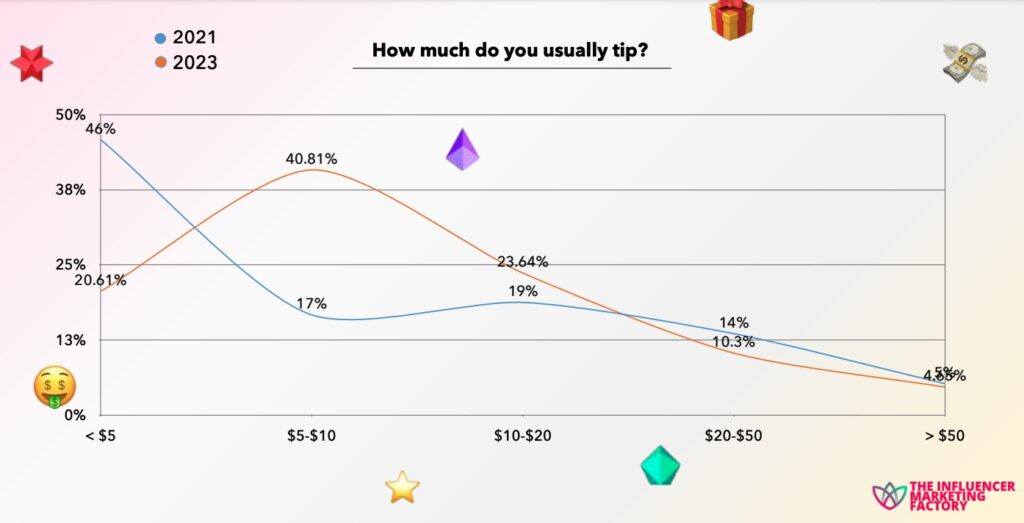 Source: IMF
When it comes to the top mobile channels used, TikTok and YouTube are favoured by creators and are the top-earning apps in 2023. 26% of creators claim both TikTok and YouTube are their favourite platforms, while another 26% say they earn the most on either platform.
It's clear that TikTok and YouTube will remain essential platforms for creators in the years to come.
Preferred mobile apps for creators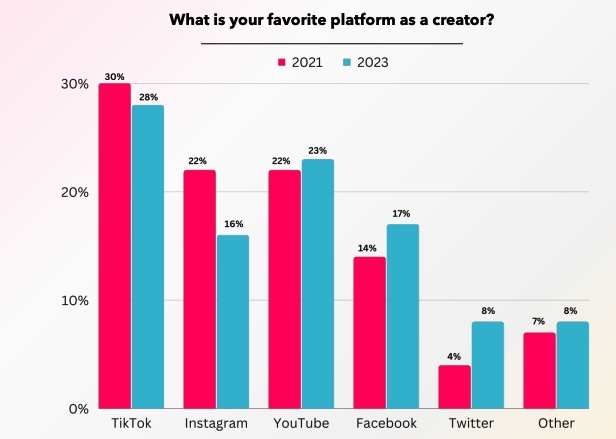 Source: IMF
The study also found that the majority of creators interviewed make between $50K and $100K per year, but just 5% of those with over 5 million or more followers reported earning more than $1M a year.
More ways to monetise on mobile
As social apps continue to shift their monetisation programs, content creators are diversifying their revenue streams by releasing merchandise, selling exclusive content, and starting their own brands. This allows them to stabilise their income streams and mitigate risks in an uncertain market.
Followers vs annual income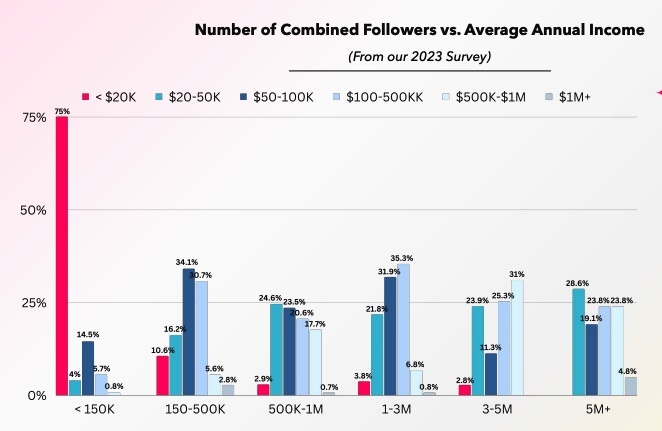 Source: IMF
Podcasting and live-streaming were among the most popular content styles on mobile apps. To keep up with shifting trends and policies, creators are utilising as many content forms as possible to increase discoverability and retain followers.
At the same time, apps and mobile platforms are releasing community guidelines and monetisation programs alongside new AI features to help creators produce better content.
Key takeaways
Mobile creator community has tripled in size, valued at over $104.2 billion.
TikTok and YouTube favoured by creators, top-earning apps in 2023.
Creators diversify revenue streams, use multiple content forms, and mobile platforms release new features.