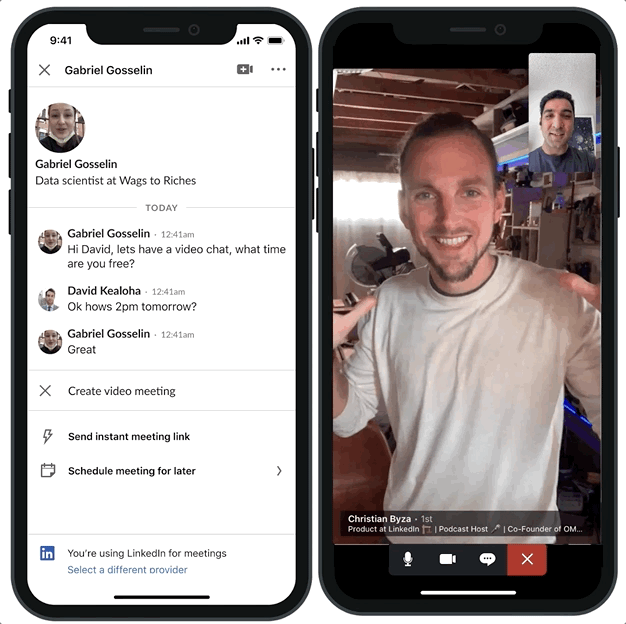 LinkedIn is making it easier for users to connect via the app and recently added native video.
The option is part of its messaging functionality in the app and allows users to chat to one another via video calling without having to use a third-party app.
LinkedIn said it paid particular attention to building a video conferencing tool that was specifically made for its members, could be scalable and be expanded upon.
"By adding video conferencing as a part of the messaging experience, members can connect virtually while maintaining the context of their existing conversation. Now, members can easily schedule free video meetings with their network without the need to download a client or sign up to any service. We've also included LinkedIn-specific profile information, which provides members with useful context about their conversation partners," LinkedIn said in a blog post.
The feature can be accessed via the 'Create Video Meeting' option in the chat window.
LinkedIn also added prompts to chat windows so when a user mentions video conferencing or other relevant terms, LinkedIn will prompt them to open the new native video chat.
The company said it was developing several features for its video calls including a calendar integration to schedule meetings, a messaging chat alongside the video call, and screen sharing as well as virtual backgrounds.
Right now, the video tool only supports one-to-one video calling, but the platform plans on making group calls available soon.