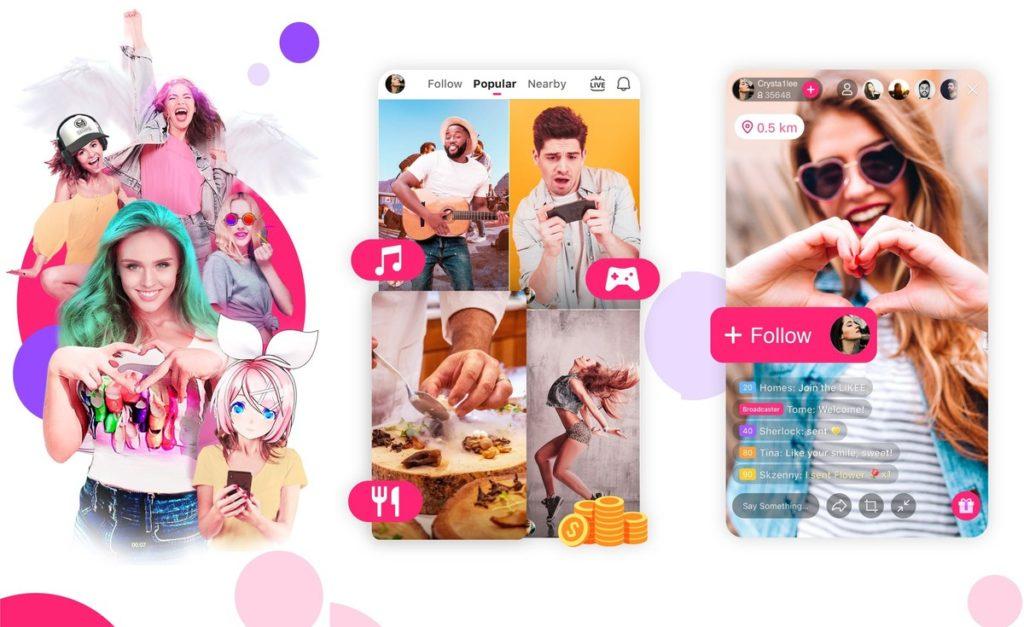 TikTok rival Likee  has been quietly attracting millions in monthly active users.
According to an earnings report by operator Joyy, the Chinese Internet firm, Joyy had 150 million monthly active users in June 2020.
Compare that to TikTok which last boasted 200 million daily active users, TechCrunch reports. But the company's MAU is estimated at some 800 million.
Much like TikTok, Likee allows users to create short-form video content and share it with other users. It boasts a tool for users to create videos from their photo gallery and also offers plenty of fun features and themes users can play around with.
But what sets it apart is its creator monetisation tools.

It allows influencers to make money from virtual gifts they receive from fans.
"We have different modules that let users earn in the course of using the app. Likee inks associations with select creators, who earn on a monthly retainer on the basis of the content they create," said VP of owner sister company BIGO Technologies, Mike Ong.
In addition, the app launched a Talent Creator Academy that offers financial support for content creators.
"This academy provides a platform to select talented people to showcase their skills, create quality videos and earn good benefits," Ong said.
It ranked as one of the most popular apps in January 2020 according to Sensor Tower data.
The app generated some 330 million downloads worldwide in 2019.
But Joyy is under no illusion that Likee could reach the same level of users as TikTok has. Instead it is focused no capturing a share of the live video streaming market.