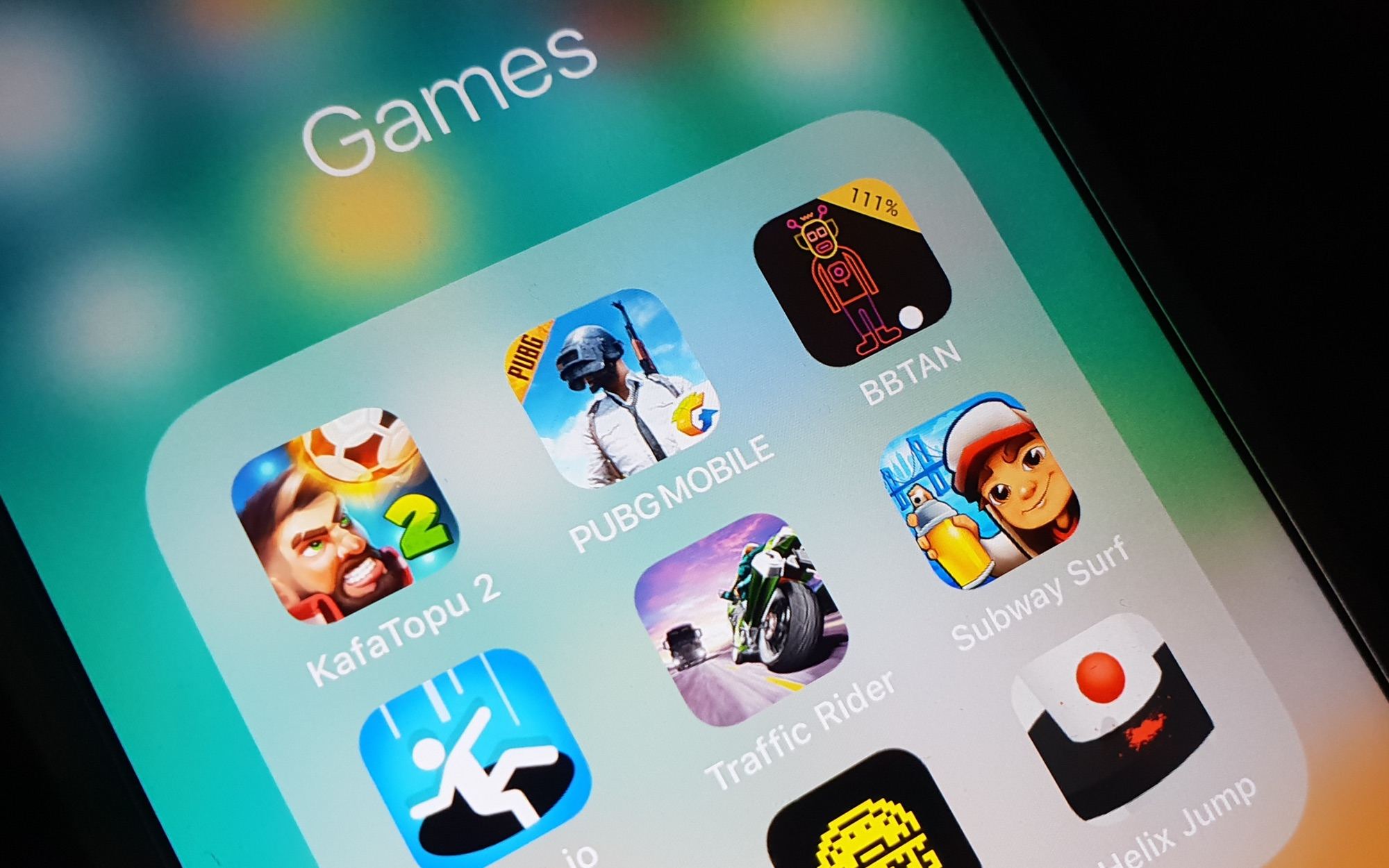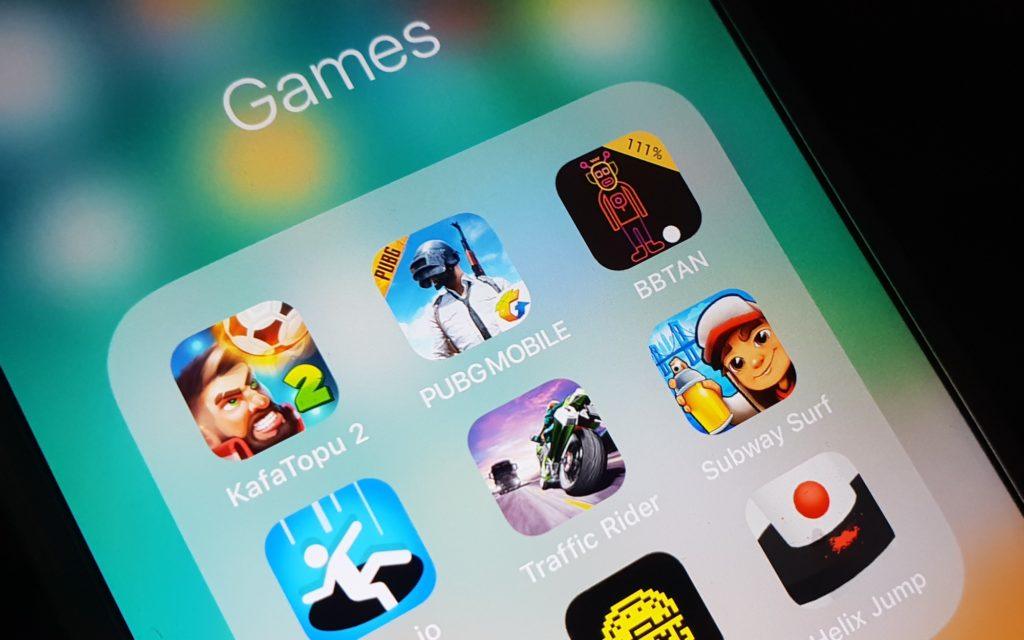 Around one in three gamers say adverts negatively impact their gaming experience. But it doesn't have to be that way. Often the ad is not to blame but instead, it's the ad type that disrupts gameplay.
Intrinsic or native in-game adverts are the least distracting types of ads, according to a brand new survey by mobile app ad specialist Frameplay. Based on the answers of 1,200 mobile gamers, the survey reveals user preferences for ads during gameplay. But why do intrinsic ads come out on top? 
Ads can negatively impact the gaming experience
Intrinsic in-game advertising, previously referred to as native advertising, has rapidly become one of the top choices among app marketers. Some 62% of gamers said they had previously experienced the ad type during gaming. 
Gamers prefer intrinsic ads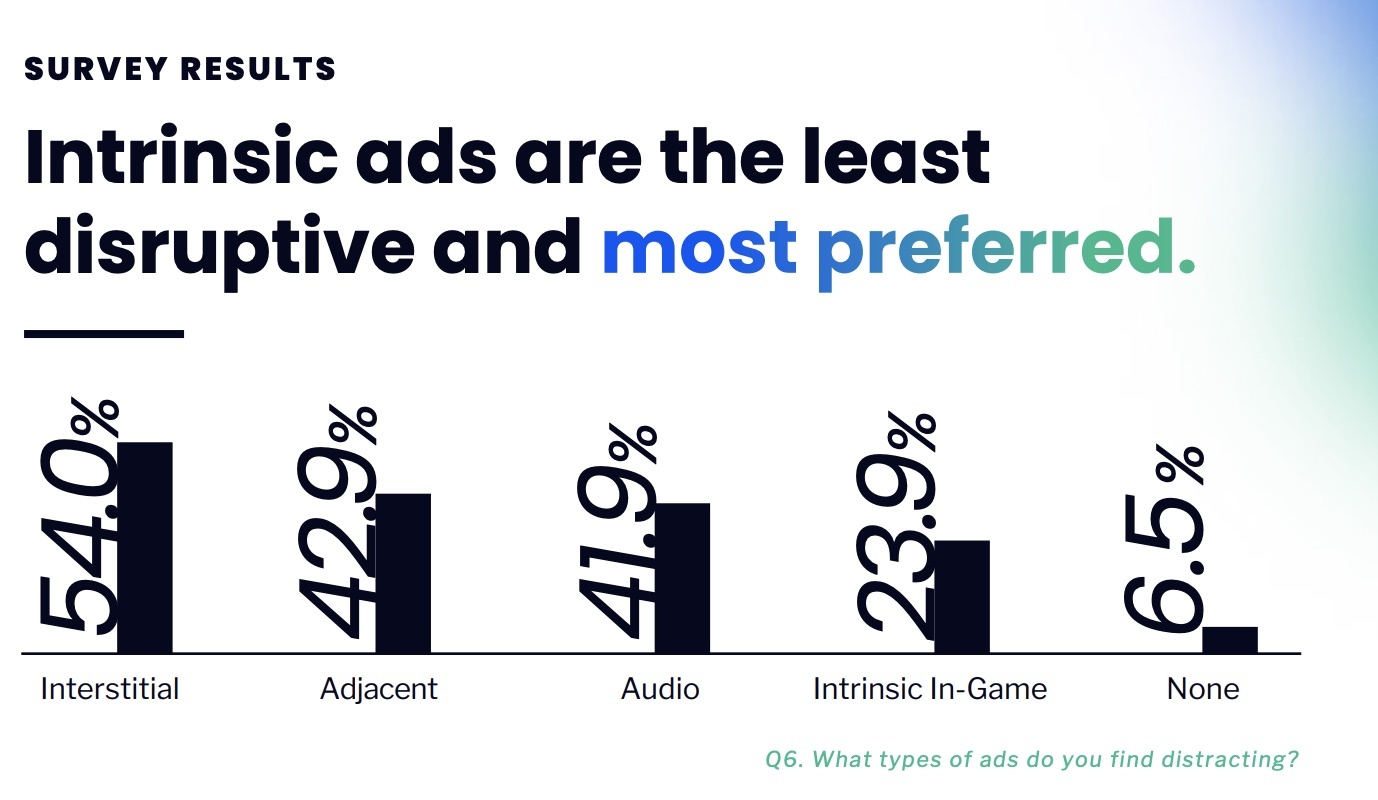 Source: Frameplay
However, it's not yet the dominant type of ad. 45% of respondents said they had previously seen interstitial ads the most compared to 23% saying they saw more intrinsic in-game ads. 
Interstitial ads pause gameplay which may disrupt the gaming experience and leave users with a negative brand perception. 
Intrinsic in-game ads are effective and preferred
Users rated intrinsic ads as their preferred in-game ad type, followed by adjacent, interstitial and audio ads. Over a third of respondents (34%) said the ad type was the most effective and made them take action more than other ad types. 
Gamers take more action with intrinsic ads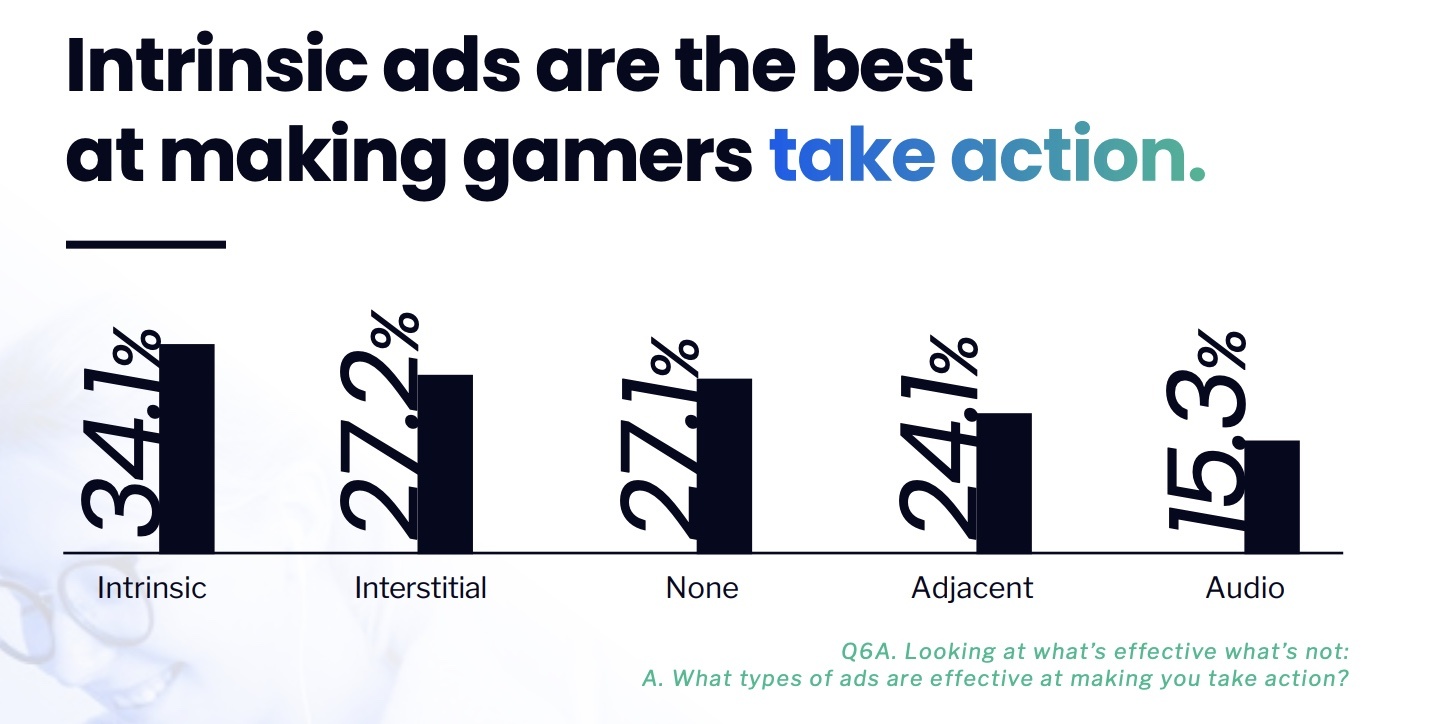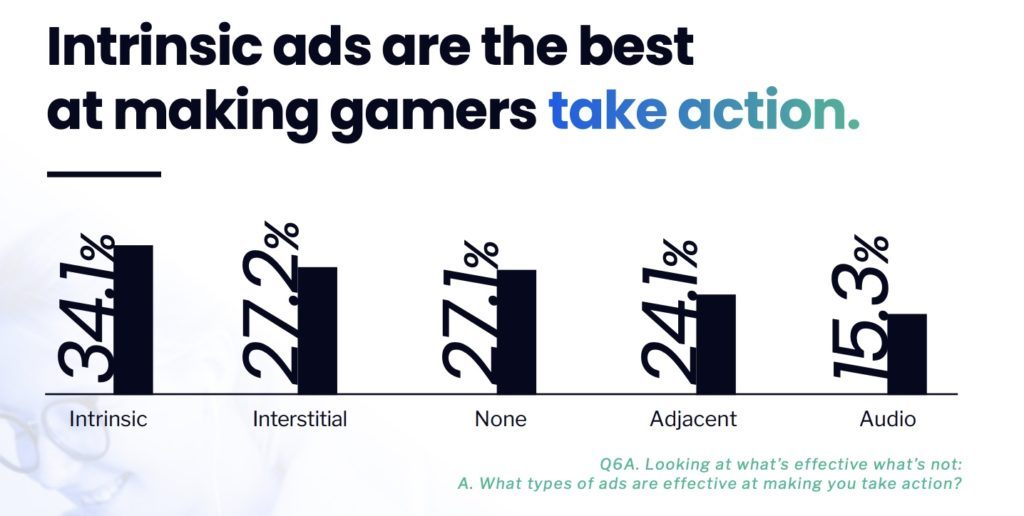 Source: Frameplay
Intrinsic ads are also the least distracting (24%) compared to interstitial ads (54%), adjacent (43%) or audio ads (42%).
"Intrinsic ads are not only preferred, but an ad that doesn't stop the gameplay and enhances it may lengthen sessions and support the retention of players, improving monetization," said Cary Tilds, Chief Strategy and Operations Officer for Frameplay.

"The good news is that industry-wide viewability standards have finally been established for ads that appear within gameplay, validating these claims and helping brands and advertisers across all industries clearly understand why they should invest in reaching consumers within video games."
Key takeaways
54% prefer intrinsic mobile in-game ads because they're less disruptive
Intrinsic ads are also the least distracting (24%)
Intrinsic in-game ads are the most effective (34%)