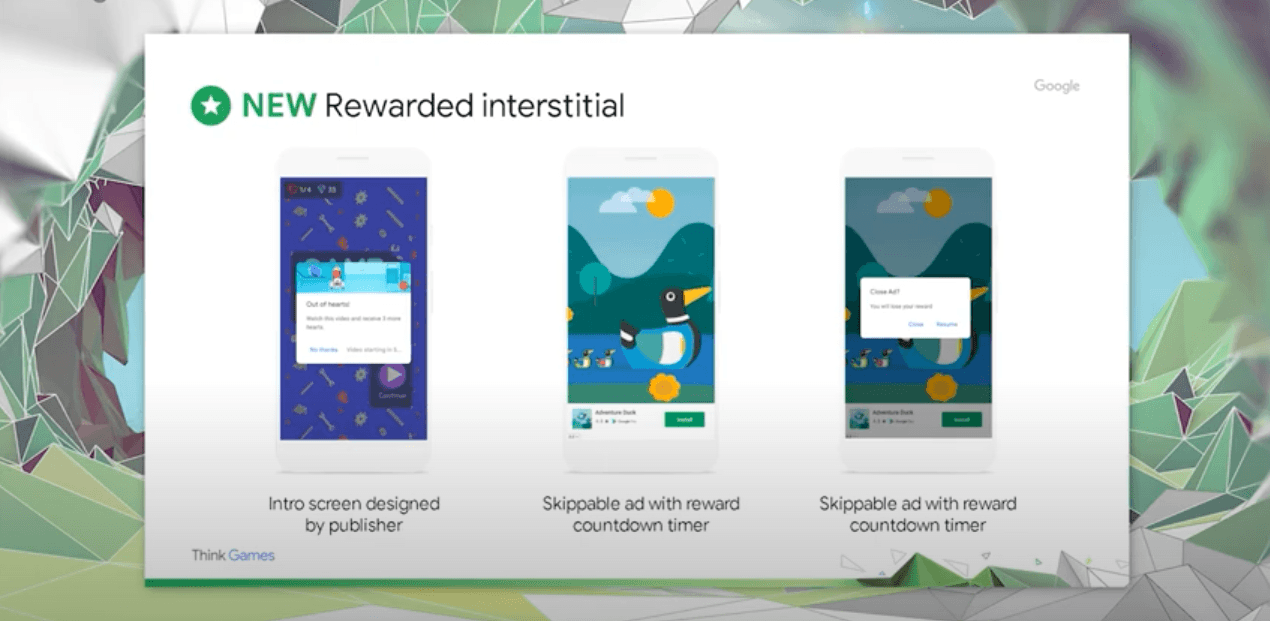 Although Google Play users spend 1.4 trillion minutes playing mobile games per month, in-app purchases are still not a dominant part of developers' revenue streams.
Some 96% of app users will never make an in-app purchase on a mobile game.
To address this shortcoming, Google recently introduced Rewarded Interstitials at the Think Games China event. The new advertising format aims to help developers increase in-app engagement by showing rewarded ads while they play games.
Interstitial ads tend to be lower in engagement but also CPMs, while rewarded ads have higher CPMs but lower impression volumes.
Rewarded interstitials promise to combine the best of both worlds.

According to beta testing by Ilyon Games, the new format boosted growth in eCPM by 3x, while revenues shot of 2.5x and ARPDAU increased 80%.
Google also revealed updates to tis App Open Ads including new branding, the option to clear ad content and simplify the user interface.
At the same time, Google launched Open Bidding, an in-app bidding function that will roll out on AdMob later this year.
While waterfall mediation uses historical CPMs, Open Bidding relies on real-time pricing through auctions which means ad networks get the highest revenue for an impression.
During initial testing, game maker CookApps saw a 26% increase in ad revenues and eCPMs using the tools.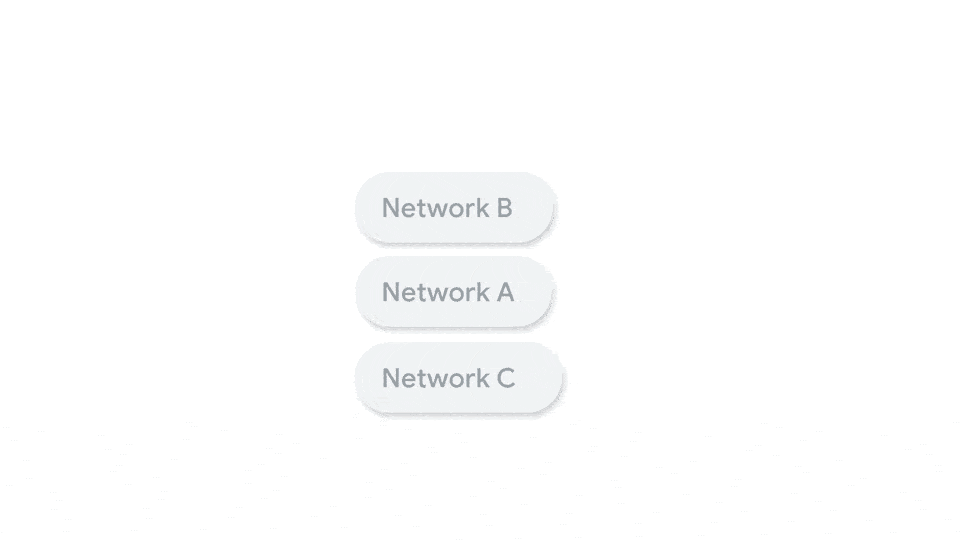 The LTV Pinkback option will offer real-time estimates of impression values.
Another exciting campaign tools recently unveiled by Google are App campaigns for pre-registration. These can be used by app developers top promote their apps on Google Play before they go live. This creates anticipation and demand.
FunPlus said that it generated 93,000 pre-registrations in nine days using the campaign tool which will launch later in 2020.
Google has also made budgeting easier by installing target cost per install and target ROAS bidding.
But acquiring users is just one part of the equation, retaining them is quite another.
App Campaigns for Engagement have been created to reach users across the lifecycle and FunPlus increased the return of high-value players by almost 34%. Day 3 retention in re-engaged users grew 10.3%.