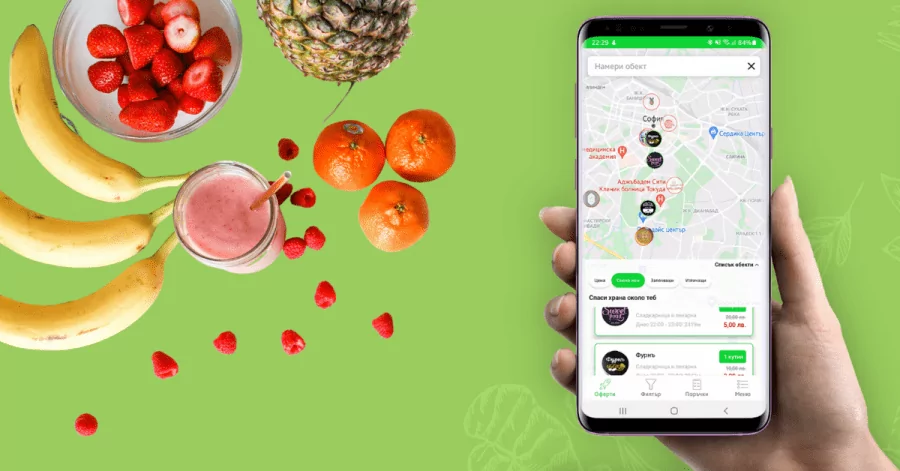 European food waste apps added 14 million new Android users during the last 12 months, according to app marketing and analytics platform App Radar.
Between March 2021 and February 2022, top European food waste apps such as FoodCloud grew their Android user base by 36%.
In conjunction with iOS downloads this could amount to around 75 million users or one in ten adults in Europe. 
Food waste apps became popular during the pandemic, highlighting consumer demand for more sustainable options. 
Though downloads have fallen slightly, apps still gained 3.1 million users during Q1 2022 compared to 3.6 million in Q1 2021.
"Apps are driving many people to live more sustainably. Almost 14 million app downloads in the past 12 months is a huge number when you consider that each download represents an individual wanting to make a step change in their lifestyle," explained Silvio Peruci, Managing Director at App Radar.
"It's important to remember that this is a new market. Many of the leading apps were actually launched just before or during the pandemic. As a result, we're very much at the start of the journey. Undoubtedly, we will see a lot of experimentation in approach – everything from what they offer and how they market it through to, crucially, their expansion strategies. At the moment, there are some clear winners emerging who are building sizable customer base leads and creating tough competition for new entrants. However, these leads are by no means unassailable."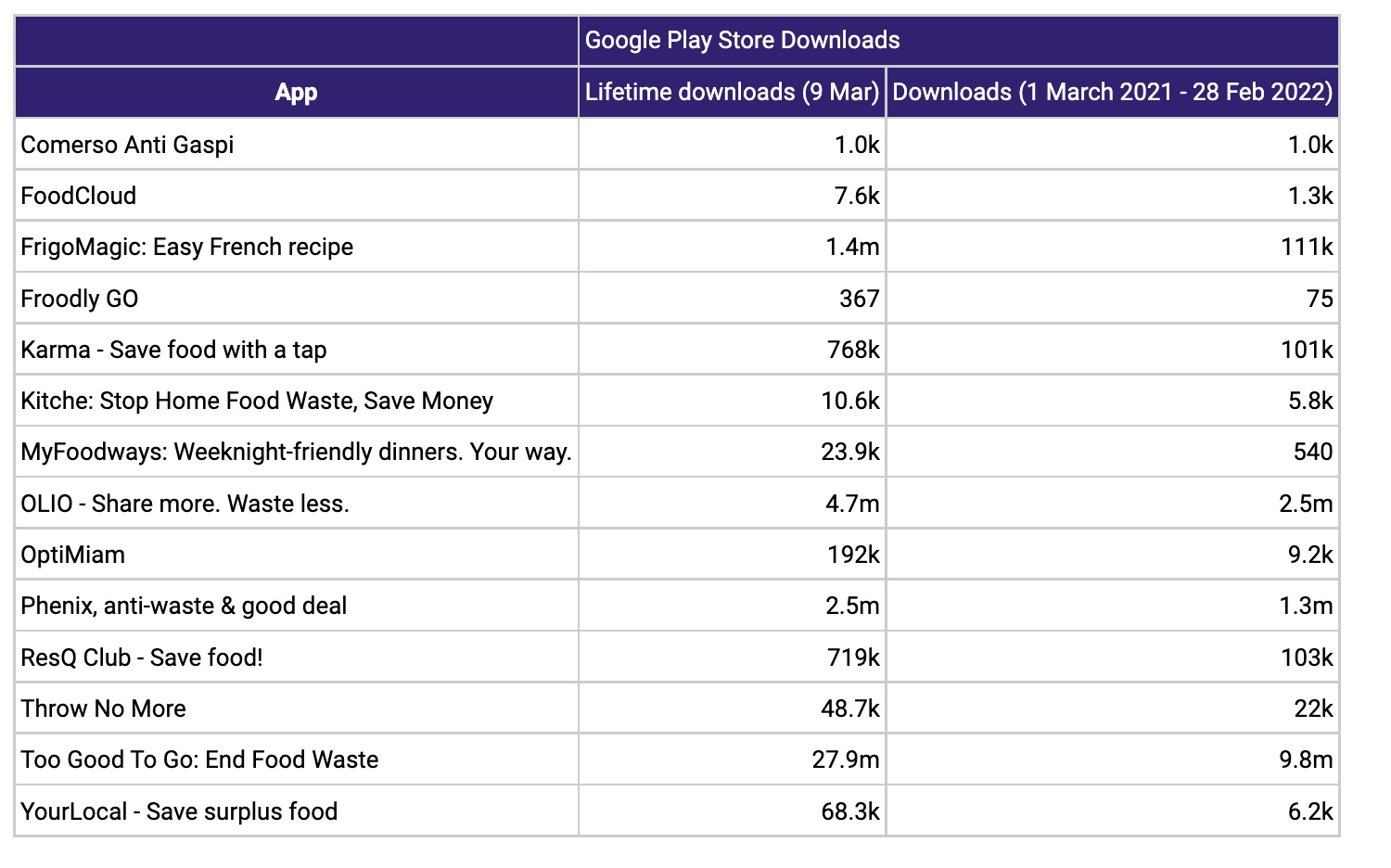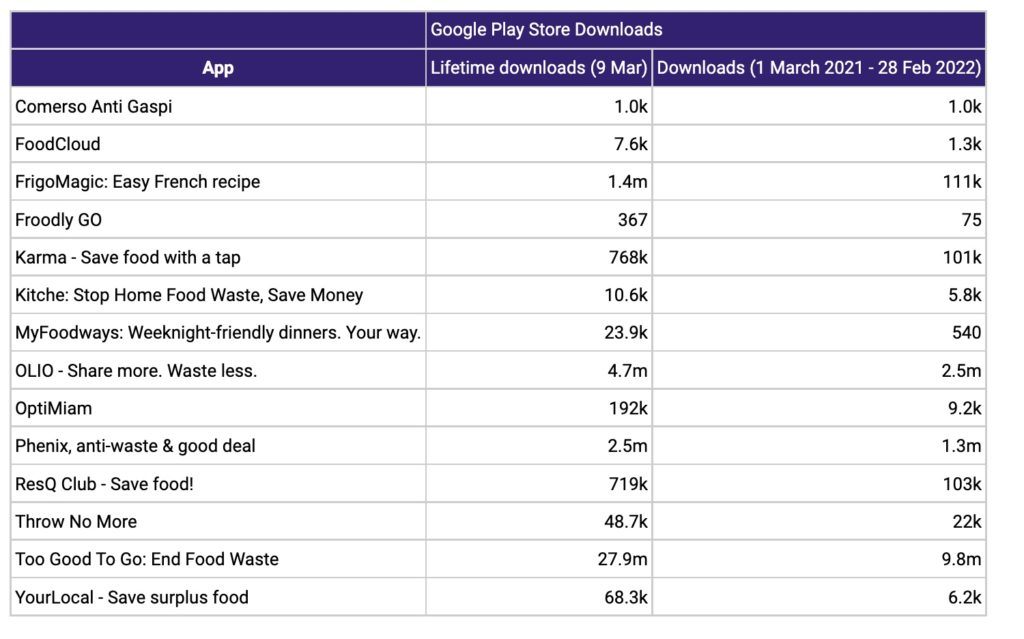 Too Good To Go saw some of the highest growth, adding 9.8 million new downloads on Android, followed by Olio with 2.5 million, and Phenix with 1.3 million. All three companies also lead the way in terms of lifetime downloads.