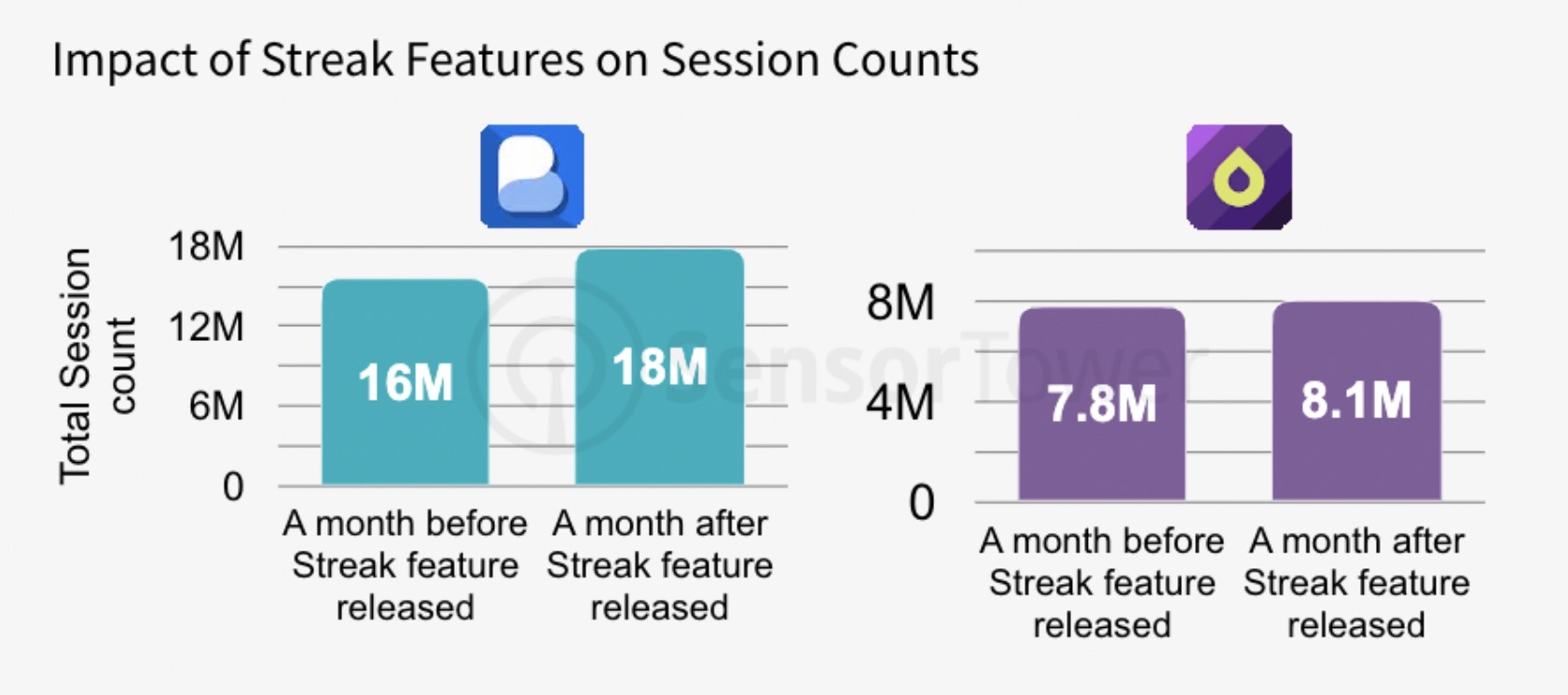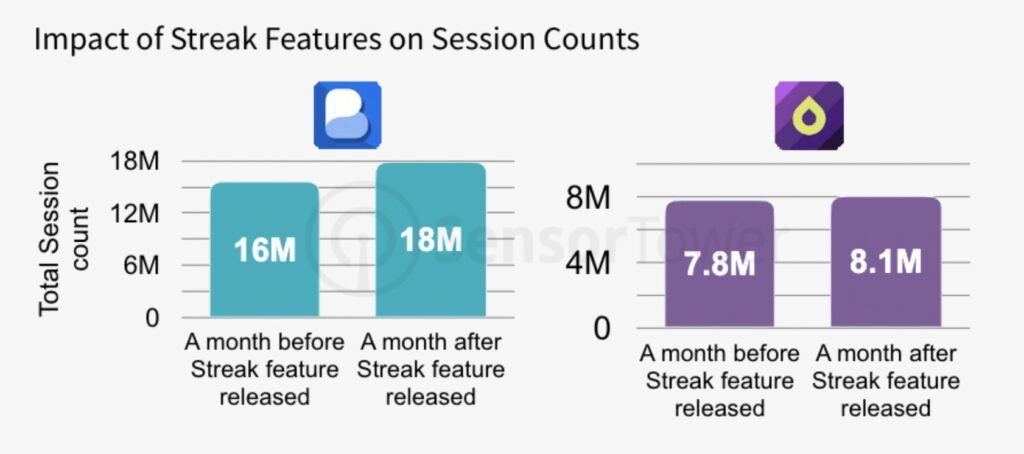 If you've been wondering how exactly you could retain more of your app users, Duolingo may be a good one to turn to. The language app uses a unique approach to retaining app users through its 'streak' feature, which motivates users to maintain a consistent daily app usage. And the results of this approach are truly impressive with Duolingo achieving a record 17 million daily active users (DAUs) in June 2023. Let's dive in.
Copy cats
Duolingo's success in boosting DAUs is even more noteworthy given that education apps, overall, have seen downloads decline.
Education app installs fall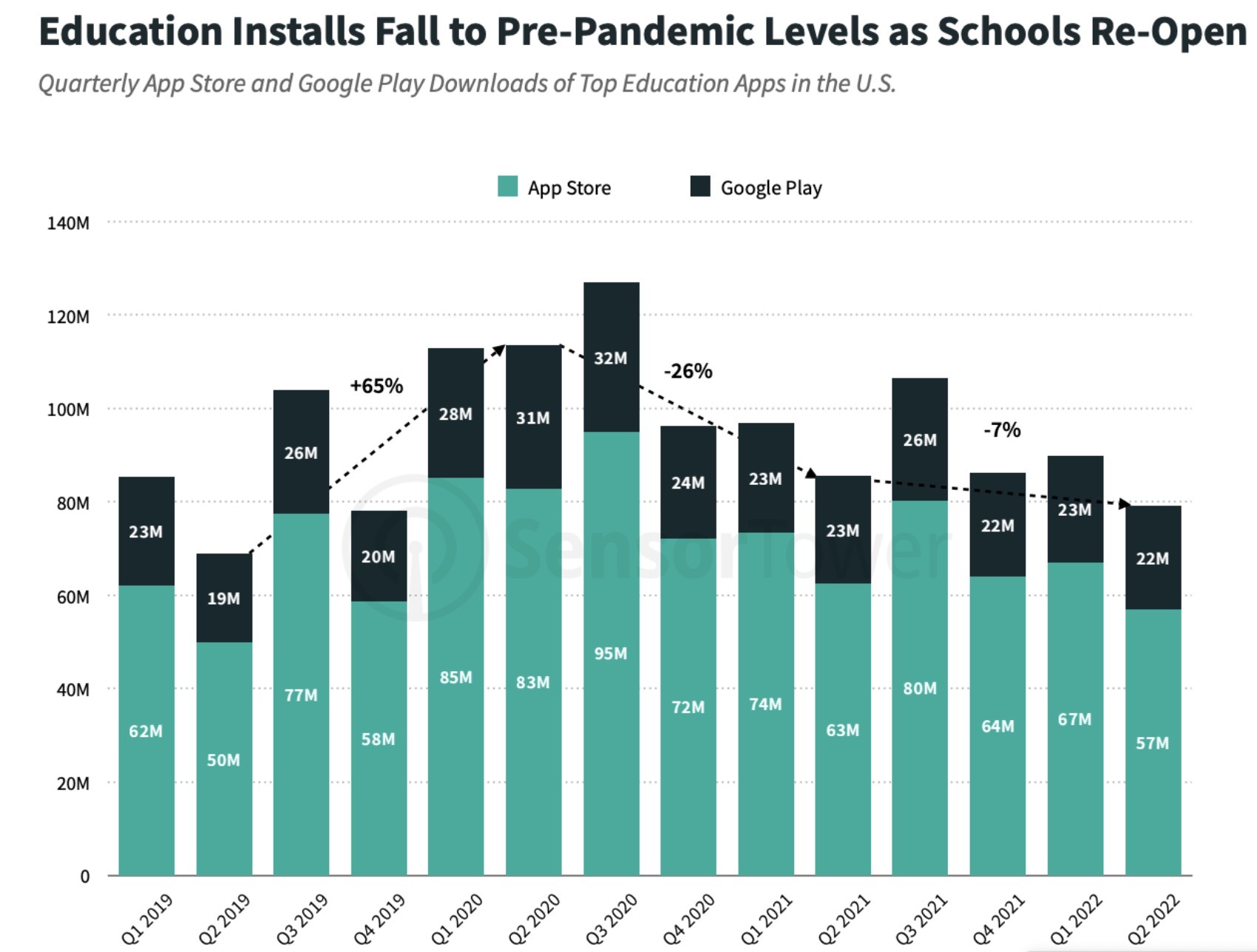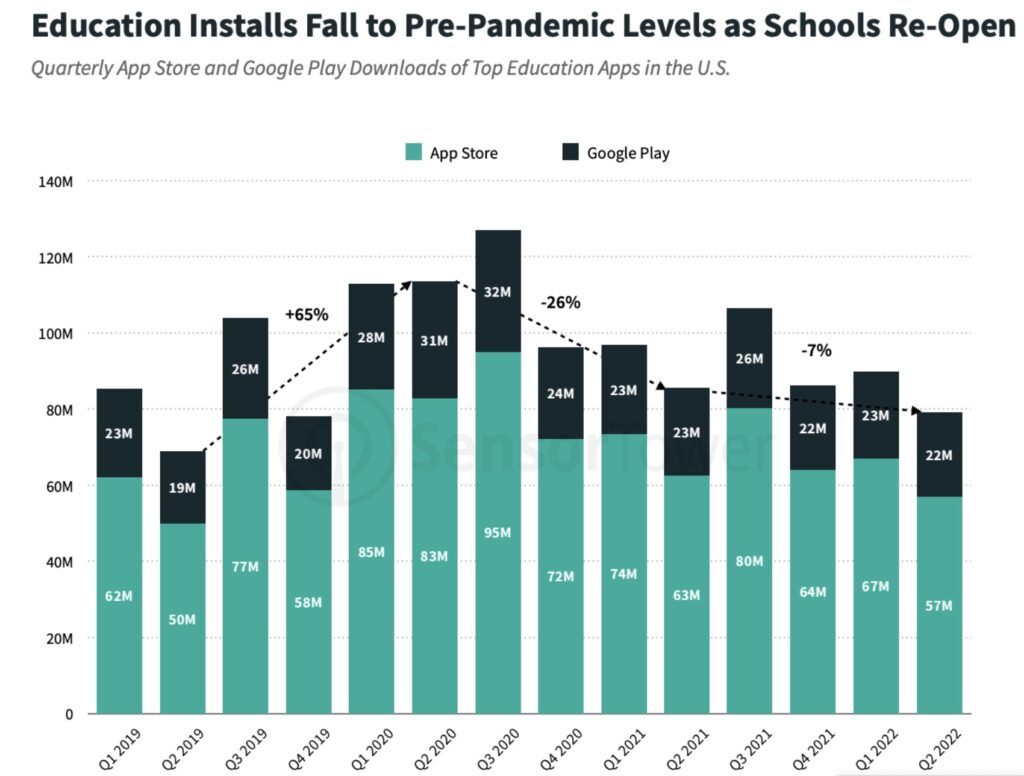 Source: Sensor Tower
Based on data from Sensor Tower, there has been a noteworthy rise in the adoption of the 'streak' feature among education apps. For instance, two prominent apps, Busuu and Drops, recently integrated this feature into their platforms and witnessed a substantial upswing in total sessions.
Following the implementation of the 'streak' feature, Busuu experienced a 15 percent surge in total sessions within just one month. It shows just how powerful such motivational elements can be and the significant impact they can have on user engagement and overall app usage, contributing to the success of these apps in the competitive education market.
The benefits of adding a 'streak' feature
An analysis of language learning apps reveals that those that incorporate the 'streak' feature exhibit outstanding levels of user engagement. Duolingo, in particular, stands out as a prominent example of this phenomenon. Users are highly motivated to maintain their daily streaks, which translates to increased time spent on the app and more frequent weekly sessions.
Whether there's a broader application to the 'streak' feature remains to be determined.
Higher user engagement with streak feature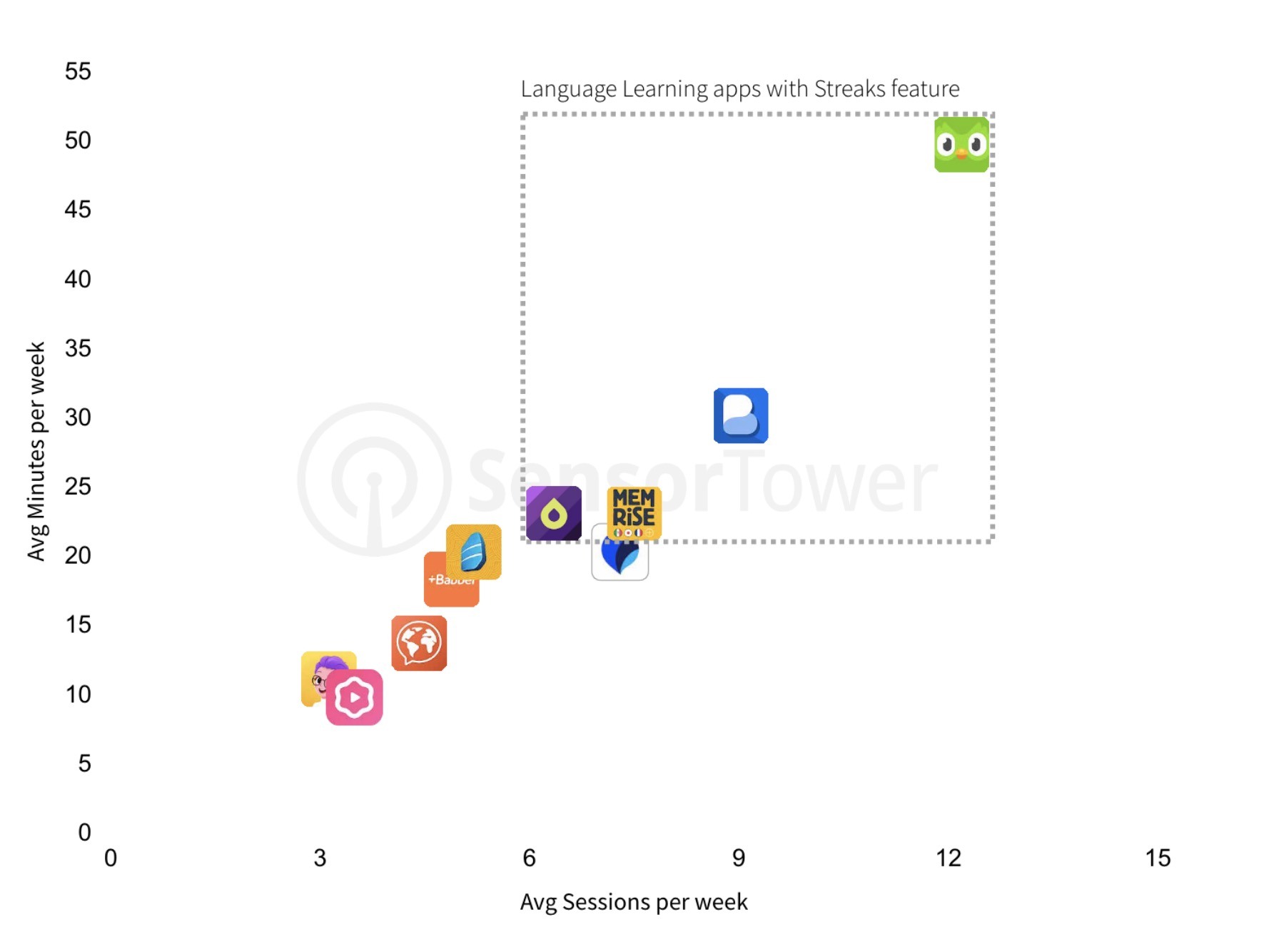 Source: Sensor Tower
However, the potential benefits it offers are substantial and worth considering for app developers aiming to boost user engagement, decrease churn, and maintain a high DAU count.
To leverage the potential benefits of the 'streak' feature effectively, it's essential to design it thoughtfully, ensuring it aligns with your app's purpose and offers genuine value to users. When executed well, incorporating this feature can be a promising strategy to enhance user loyalty and elevate your app's performance in the competitive landscape of mobile applications.
Key takeaways
Duolingo's 'streak' feature effectively retains users by encouraging consistent daily app usage
Data shows a rise in 'streak' feature adoption in education apps, boosting engagement and sessions
The 'streak' feature enhances user engagement and retention, making it a valuable strategy for app developers